Chrissy Teigen, John Legend Trying For Second Child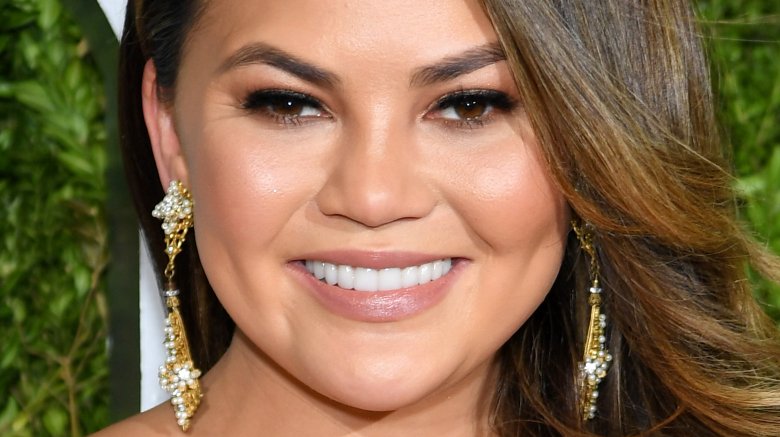 Getty Images
The model and her singer husband are ready to expand their family.
In her cover story for InStyle's November issue, Chrissy Teigen revealed that she and John Legend are planning on having another child—and hopefully soon. The 31-year-old said that she and her husband have decided to do IVF again and that she'll soon be implanted with a frozen embryo.
Teigen, who gave birth to daughter Luna in April 2016, told the magazine that she wishes that she had extracted more eggs during her fertility treatments years earlier. After narrowing down a total of 20 embryos to just three—"you know are going to be good for your body," Teigen said—she and Legend have just one left.
"The first little girl didn't work, and then the second is Luna," Teigen explained. And now, the third one will apparently be implanted in "the coming months," InStyle notes.
Teigen has been honest about her troubles with pregnancy in the past, detailing her experience with postpartum depression with an essay published by Glamour magazine in March 2017. "I couldn't figure out why I was so unhappy. I blamed it on being tired and possibly growing out of the role: 'Maybe I'm just not a goofy person anymore. Maybe I'm just supposed to be a mom,'" she wrote.
"Postpartum does not discriminate," she went on. "I couldn't control it. And that's part of the reason it took me so long to speak up: I felt selfish, icky, and weird saying aloud that I'm struggling. Sometimes I still do."
However, Teigen later announced that she'd still like to get pregnant again. "I loved being pregnant," she told Marie Claire in June 2017. "Maybe I should be scared [of having postpartum depression again], but I don't know. It couldn't be any worse than it was – could it?"
While we wait for pregnancy news from Teigen, read up on all the stars who've kept their health struggles secret from the public.