Why You Won't Find Kristen Stewart On Social Media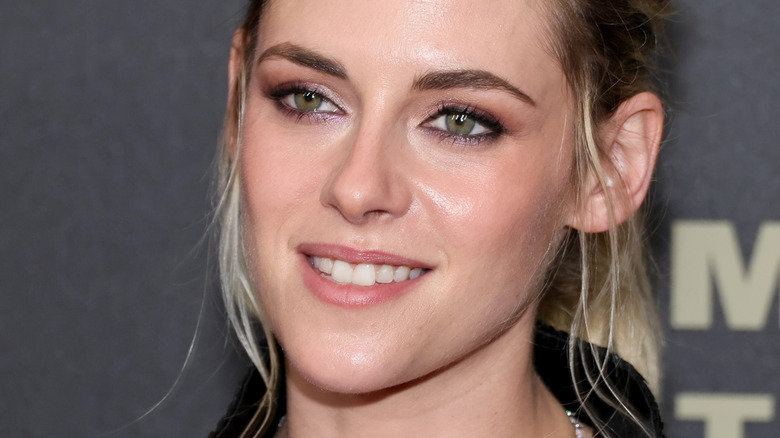 Theo Wargo/Getty Images
Kristen Stewart is one Hollywood star who isn't afraid to sometimes open up about her personal life. Back in September 2021, Stewart spoke rather candidly about her romances and explained that because she's a public figure, she believes that her fans deserve to know some of her truth. 
Stewart told T Magazine, "I'm not the typical showman ... but at the same time, I want so badly to expose myself. I want to be understood and I want to be seen, and I want to do that in the rawest, purest, most naked way I can." Stewart also added that once she "started dating girls," she realized just how important it was for her to honestly represent herself to her fan base. "I still want to protect my personal life, but I don't want to seem like I'm protecting the idea, so that does sort of feel like I owe something to people," she said. 
And while Stewart doesn't mind showing fans that side of her life, if there's one thing that she refuses to do, it's post anything about her relationship on Instagram, Twitter, Tik Tok and so forth. As a matter of fact, there's a good reason why fans won't find Stewart on social media at all.
Kristen Stewart understands the power of being online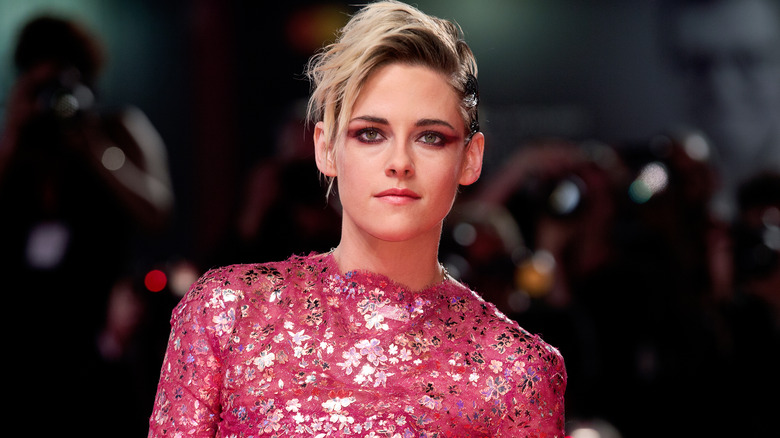 Andrea Raffin/Shutterstock
As open as Kristen Stewart sometimes is in her media interviews, if there's one thing she refuses to do, it's go on social media. That's not because she's against online negativity, or because she prefers to keep her private life on lock like her ex, Robert Pattinson, but because it's simply not her thing. She told The Hollywood Reporter in an interview back in 2019, "I don't have social media, but there is an interaction that I acknowledge and at times I covet." She further added, "There's this polarized climate we're living in, and it's not hard for me to show my politics."
However, she did note that it can be used as a good tool for communication, especially when you need it. She explained, "I'm not totally engaged socially, but I feel like I'm not hiding." That said, it sounds like the former "Twilight" star does understand the power of being online. Stewart's personal feelings about social media might or might not have been one of the reasons why she did use it back in 2020 for one hot minute.
Kristen Stewart appeared on social media with a message for one brief moment
While Kristen Stewart isn't the kind of person to share a selfie with her partner or show the world what she's cooking during an Instagram Live session, she will take advantage of the platform to push out a very important message. Back in September 2020, Stewart donned a t-shirt that said "VOTE" and posted a photo of herself on her partner Dylan Meyer's Instagram page. Apparently, Stewart knew that the best way to reach out to her audience was to directly talk to them on social media. Stewart captioned her post with, "I never do this but for anyone who has not registered to vote please take this opportunity to feel HEARD. And not hopeless."
Of course, it didn't take very long for a lot of Stewart's fans to reply to the post. A lot of them even begged Stewart to start her own account and even suggested that she would easily become "the most followed celeb in the world." And while Stewart is yet to decide for herself, she has been prominently featured on Meyer's page with Valentine's Day selfies along with birthday shout outs and more. As much as Stewart wants to maintain her privacy, it looks like she doesn't mind being the supporting cast member of someone else's highlight reel, right?