The Celebrity That Derailed Jessica Simpson's Mickey Mouse Club Audition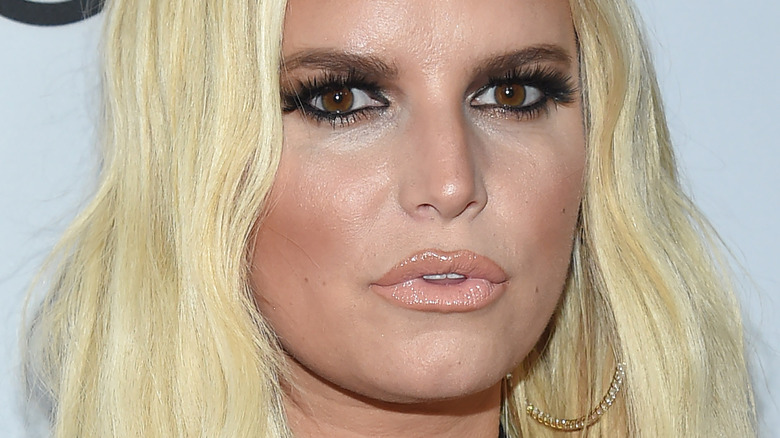 DFree/Shutterstock
Back in the late '90s and early '00s, there were several pop starlets who ruled the charts. While Britney Spears is the first name that comes to mind for a lot of people, other stars such as Jessica Simpson managed to spend some time in that same spotlight. In an interview with "Access Hollywood" in 1999, Simpson admitted that her chart-topping success "was a dream come true." When asked why she thought so many brand names were choosing pop stars over models to star in their campaigns, Simpson's answer was a simple one: "I think that people respond well to young, new faces. For me, I'm doing it all: acting, movies, modeling, and singing." 
And while there was no doubt that Simpson was a fresh face in an industry that saw one pop star burst onto the scene after another, there was an earlier moment in her career that was filled with doubt. That's because there was one celebrity who almost derailed her "Mickey Mouse Club" audition. For those thinking that it might have been Spears, you might want to think again.
Jessica Simpson's audition turned into a nightmare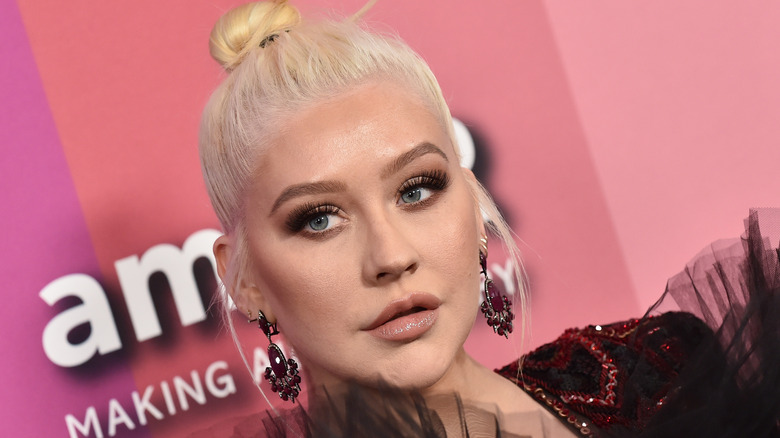 DFree/Shutterstock
Jessica Simpson almost earned her ears. Before she became known for her hits, such as "I Wanna Love You Forever," "Irresistible," and "With You," she was close to becoming a member of the "Mickey Mouse Club." However, there was one pop starlet that performed her audition right before Simpson: Christina Aguilera. According to her memoir, "Open Book," Simpson was close to getting her membership along with Aguilera, Britney Spears, Justin Timberlake, and Ryan Gosling, but her nerves got the best of her. That, and she might have also felt very intimated by the "Genie in the Bottle" singer. She wrote in her book, "I had to follow that. Just typing this now, I am like, 'Here we go. Cue the crash.'" 
Simpson also added that her moment in the spotlight made her freeze onstage. She further explained, "My choreography was completely off, and then I couldn't remember any of the lines from my monologue. I stared at the camera and knew I'd blown it completely. The theater was silent." And while Simpson might not have made it to the club, she wasn't the only famous celebrity to have gotten a rejection letter from Mickey Mouse herself. Ben Affleck, Matt Damon, Ryan Phillippe, and even Joey Fatone were all denied an opportunity to star in the variety television show too, according to the Seattle Times. But that certainly did not stop Simpson from reaching for the stars.
Jessica Simpson has found a lot of success as a business woman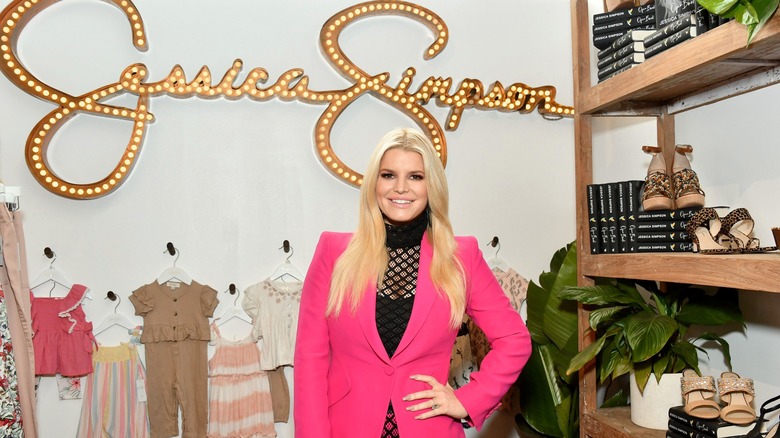 Amy Sussman/Getty Images
While Jessica Simpson might have never made the starting lineup of the "Mickey Mouse Club," that does not mean she didn't find success in her career. As a matter of fact, Simpson has managed to become one of the most successful female entrepreneurs in the business world thanks to her multi-million dollar fashion empire. Even though she might have once taken drastic measures to save her business, Simpson managed to make $1 billion in sales back in 2014, according to Bloomberg Businessweek. If that weren't enough, Simpson has also found success as an author, a reality star, a mother and, of course, a chart-topper. In an interview with Entrepreneur, Simpson even admitted that being the celebrity underdog has worked to her advantage. She said, "Being underestimated is the superpower. It makes you want to soar over everyone. But really, it's better to do it patiently. I play along in a way that I let people know I'm playing along."
In other words, Simpson didn't need to be a part of a club to prove herself and her worth to the world.