Nick Cannon Refuses To Apologize For 'Offensive' Performance At Catholic College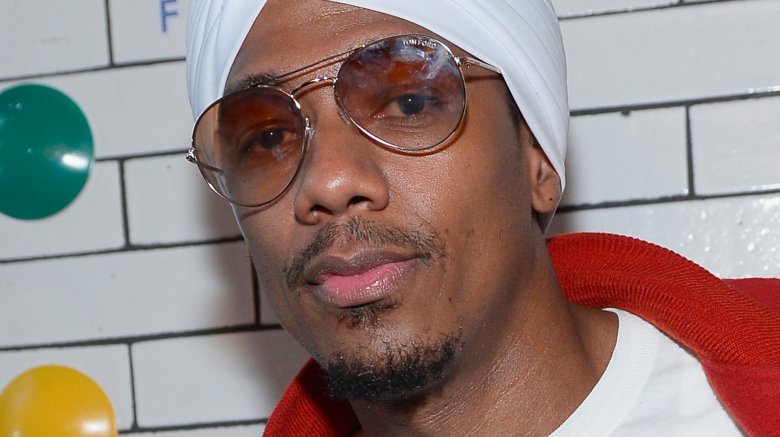 Getty Images
Don't hold your breath waiting for the former Nickelodeon star to say he's sorry—because he's not.
After performing at Georgian Court University on Saturday, Sept. 30, 2017, Nick Cannon took to Twitter to share a letter that the Catholic school sent out, condemning the comedian's act. "I want to acknowledge our profound disappointment with Nick Cannon," the message, penned by University President Joseph R. Marbach, began. "While comedy often explores serious social issues in ways that are fun and thought-provoking, Mr. Cannon's act crossed the line. His words were offensive and do not represent our Mercy core values."
Marbach stated that Cannon "blatantly disregarded the terms of their contract and that the school demanded an apology from the Wild 'N Out star.
Rather than issue a formal apology, Cannon instead tweeted, "I ain't apologizing for S*** LOL."
He added, "Wait, I'm sorry your university doesn't believe in freedom of speech!!!"
According to a statement from Marbach obtained by USA Today, Cannon was to "avoid vulgarity and explicit sexual content in his performance," as there were expected to be older alumni in the crowd for the homecoming weekend event.
"Throughout his career, Mr. Cannon has appealed to a variety audiences on Nickelodeon, MTV, and NBC as well as Showtime," Marbach said. "We planned on and trusted we were getting the NBC or MTV version of Mr. Cannon. We did not. That was unfortunate."
No word on just what Cannon said that was so "offensive" during his performance.
This isn't the first time that Cannon's gotten into trouble after a comedy act. As Nicki Swift previously reported, Cannon came under fire by NBC after he joked that the network had taken away his "black card." After NBC expressed their disapproval and had reportedly considering firing Cannon from America's Got Talent, Cannon took to social media to share a lengthy post about the situation, announcing that he'd quit the show.