Cam Newton Criticized For Making Sexist Remark At Press Conference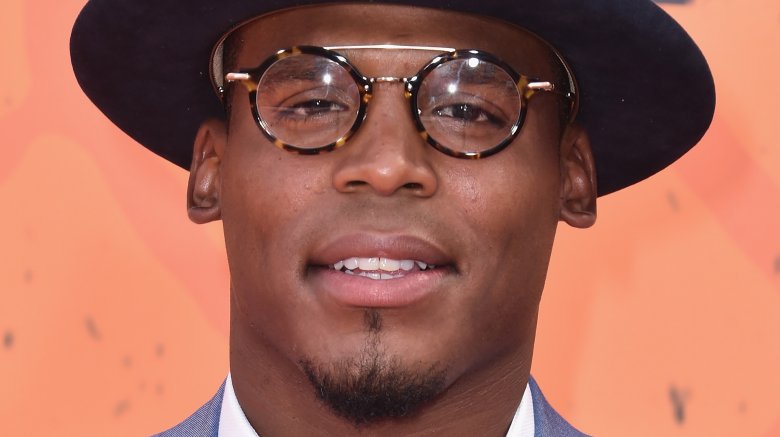 Getty Images
The Carolina Panthers quarterback is in some hot water after laughing at a female reporter during a press conference on Oct. 4, 2017.
When Jourdan Rodrigue, a reporter for Charlotte Observer, asked the athlete about his teammate's embrace of the "physicality of his routes," Cam Newton responded with a laugh and wide grin. "It's funny to hear a female talk about routes. Like, it's funny," the 28-year-old said, before going on to answer her question (via Us Weekly).
As could be expected, many were outraged by Newton's comment—including Rodrigue herself, of course. "I don't think it's 'funny' to be a female and talk about routes," she tweeted. "I think it's my job."
In a statement to ESPN, Panthers director of communications Steven Drummond said that he had spoken with both Newton and Rodrigue, stating, "...they had a conversation where he expressed regret for using those words." However, Rodrigue has a different take on that story, as she claimed that Newton never apologized.
When asked by a Twitter user why she didn't confront Newton immediately afterwards, Rodrigue replied, "I spoke with him after and it was worse. I chose not to share, because I have an actual job to do today and one he will not keep me from."
The NFL has since addressed Newton's comments, stating, "The comments are just plain wrong and disrespectful to the exceptional female reporters and all journalists who cover our league," adding, "They do not reflect the thinking of the league."