Chris Rock Sparks Unexpected Relationship Rumors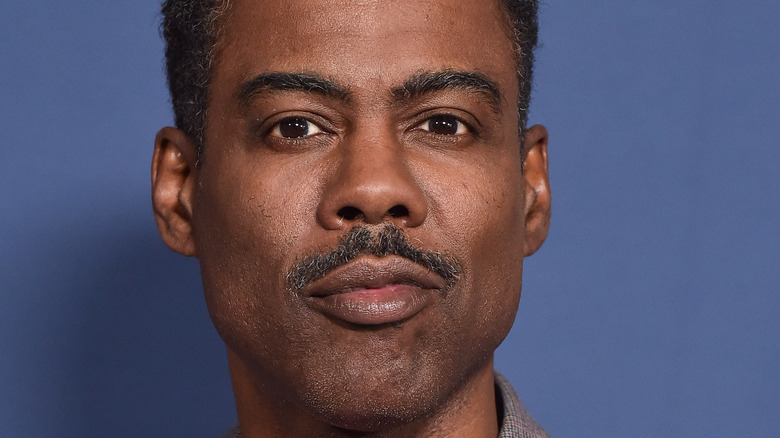 DFree/Shutterstock
Chris Rock appears to be the center of attention again, but this time it doesn't have anything to do with his Oscars drama with Will Smith. It seems as though the comedian may be romantically linked to someone new after being spotted with a female actor recently, according to TMZ. 
Rock has a complicated dating history. He was married to Malaak Compton-Rock for 19 years before filing for divorce in 2016, according to CNN. During a comedy special that occurred the following year, Rock admitted to infidelity and going through a painful custody battle to see his children (via Rolling Stone). Compton is the mother of Rock's two daughters, Lola Simone and Zahra Savannah, and asked that the world respect their privacy after their separation was made public.
In a statement, via People, Compton-Rock said, "After much contemplation and 19 years of marriage, Chris and I have decided to go our separate ways. While recognizing that this is a significant change, my children remain at the center of my life and their well-being is my top priority. It is in this spirit that I sincerely ask that their privacy and the privacy of our family be respected during this transition in our lives."
Rock has been adamant about not getting married again, according to Entertainment Tonight, but it appears that romance isn't completely off the table for the comedian. After his tumultuous divorce, there appears to be a new woman in his life.
Chris Rock was spotted with someone new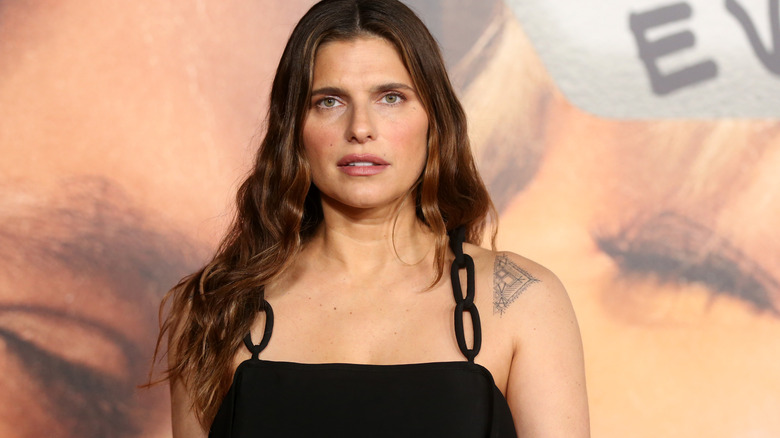 Phillip Faraone/Getty Images
Chris Rock was spotted attending a St. Louis Cardinals baseball game with Lake Bell on June 13, according to TMZ. There didn't seem to be any signs of PDA between the two, but they did sit together during the game and were keeping things lowkey while around other fans. TMZ reports that Rock did an on-camera interview, but that Bell moved away from the camera in order to not be seen. He was recently making a stop in St. Louis for two back-to-back shows in the city on his "Ego Death World Tour," but it's unclear why Bell was in St. Louis other than to possibly spend time with the comedian.
Lake Bell filed for divorce from her now ex-husband, Scott Campbell, in October 2020 after seven years of marriage, according to the BLAST. Bell wrote on Instagram, "After nine years together, seven years married, two sparkling children ... Scott and I are ending our marriage but continuing our loving family." She continued, "With respect and thoughtful guidance, we will continue to be parental comrades in arms and best friends for all of our days."
Just like Chris Rock and his ex-wife, the former couple also have two children together who they continue to co-parent following their split. It hasn't been confirmed if Rock and Bell are in a committed relationship at this time or are simply getting to know each other,  but the duo definitely looked happy together in St. Louis.