The Truth About Taylor Swift's Parents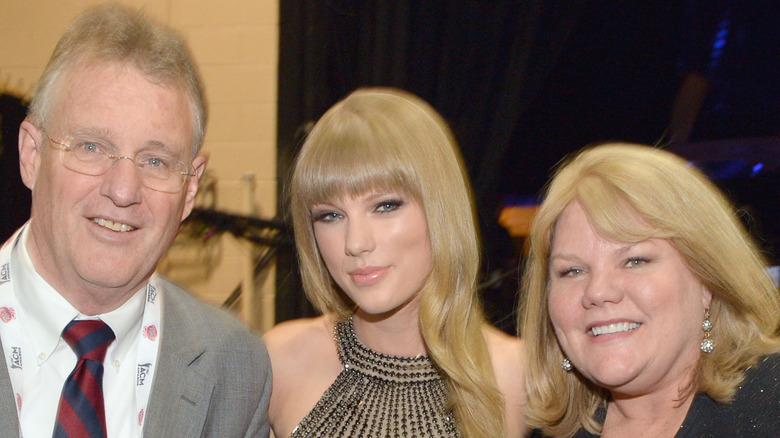 Rick Diamond/acma2013/Getty Images
Taylor Swift released her self-titled debut album at just 16 years old. She's now spent over a decade in the public eye, maintaining her status as a global superstar and continuously receiving public adoration. It's no secret that child stars often face trouble throughout their lives, but so far, Swift has managed to break the mold. Besides a few public breakups and some beef with Kim Kardashian and Kanye "Ye" West, her glowing reputation has remained relatively unscathed.
One advantage Swift had as she pursued the spotlight was the undying love and support of her parents, Andrea and Scott Swift. Her strong relationship with them began at a young age, as alluded to in her song, "The Best Day." In the lyrics, quoted on Genius, Swift penned, "It's the age of princesses and pirate ships and the seven dwarfs / And Daddy's smart / And you're the prettiest lady in the whole wide world." Although Swift's undeniable talents can't solely be attributed to their parenting style, it's clear that they were among those who helped to lift her to the top.
Swift's parents always supported her dreams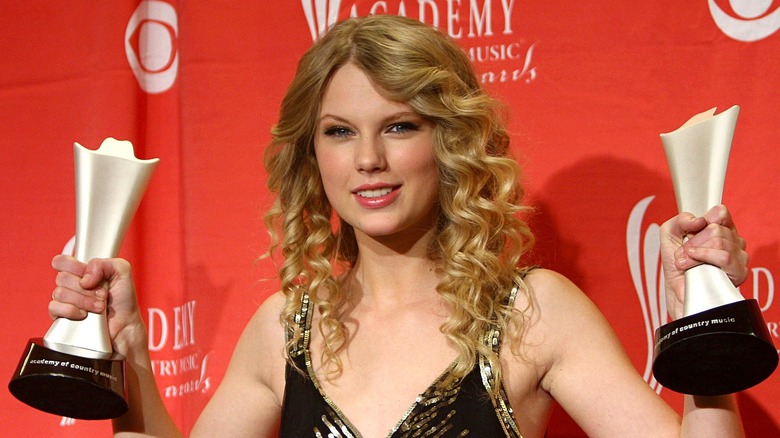 Everett Collection/Shutterstock
Taylor Swift's love of singing and country music began at a very young age. In an interview with Entertainment Weekly, she shared that one of her favorite childhood hobbies was watching biographies on famous country singers. She saw one commonality between the stars: "They had to go to Nashville."
Her parents were quick to see her potential and honor her dreams. Swift went on to tell the story of her first visit to Music City, USA. She said, "My mom waited in the car with my little brother while I knocked on doors up and down Music Row. I would say, 'Hi, I'm Taylor. I'm 11; I want a record deal. Call me.'" Although she didn't achieve instant fame, neither Swift nor her parents were discouraged. In fact, Swift's entire family moved from Pennsylvania to Tennessee when the singer was 14 years old so that she could continue pursuing her dreams.
Despite the huge life shift, Swift's parents prioritized the young girl's fun and passion, over the development of a career. In an interview with Self (via E! News), Swift noted, "I knew I was the reason they were moving, but they tried to put no pressure on me. They were like, 'Well, we need a change of scenery anyway,' and 'I love how friendly the people in Tennessee are.'"
Fame has not distanced Swift from her parents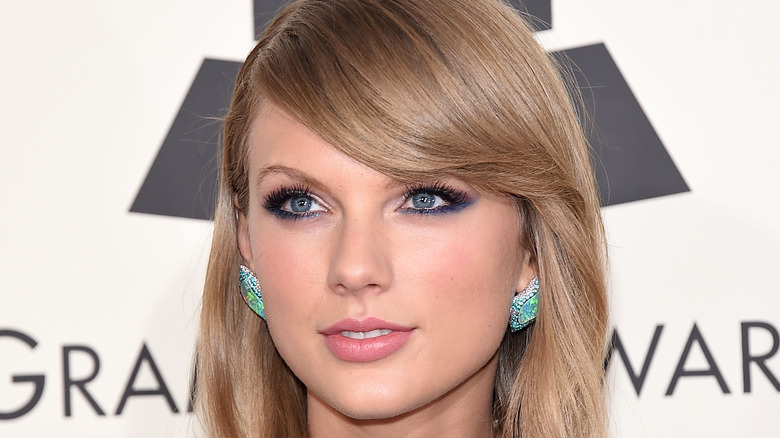 DFree/Shutterstock
The collective efforts of the family paid off when Taylor Swift was 14. According to Variety, she signed a publishing deal with Sony/ATV, becoming the youngest person ever to do so. She signed a deal with Big Machine Records a year later. Swift's time commitments have grown with her success, but her parents continue to play an active role in her life. In her 2020 Netflix release, "Taylor Swift: Miss Americana" (via Variety), the singer commented on her father's anxiety surrounding her fame. "My dad is terrified of threats against my safe and my life," she said, "and he has to see how many stalkers we deal with on a daily basis, and know that this is his kid."
Swift's mom has been famous for following her daughter around to many tour dates, telling The New Yorker that it was her version of taking Swift to "soccer practice." Unfortunately, ongoing struggles with cancer have limited her mother's ability to attend shows in recent years. The "Shake It Off" singer was quick to return the support to her mom, shortening her time on tour to be closer to her family, according to an interview with Variety. 
Recent good news came at the Country Music Television Awards in 2021 where Swift won best family feature for her lyric video of the rerecorded "The Best Day (Taylor's Version)." She was quick to share the news on Twitter, writing, "I LOVE YOU MOM." Awww!