Why Paul McCartney And Michael Jackson Didn't Get Along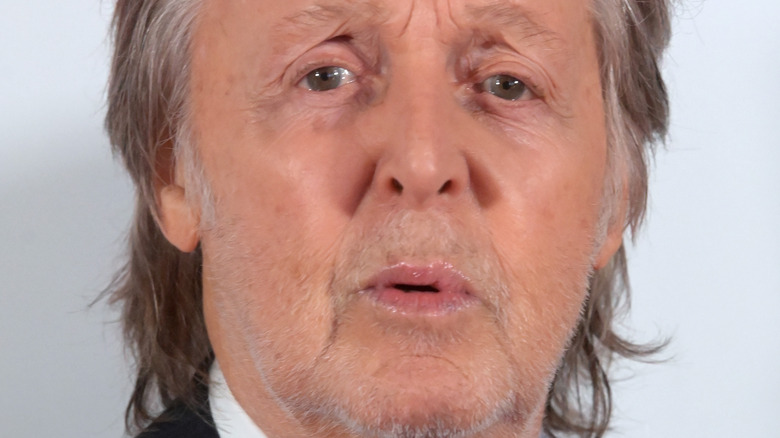 Dave J Hogan/Getty Images
Ebony and Ivory this wasn't. Both Michael Jackson and Paul McCartney were both legends in their own right. McCartney, of course, trailblazed a path for many musicians with his work on both The Beatles and Wings. Meanwhile, at the height of his career, Jackson could make the crowd swoon with just a head turn. But worlds collided in the 1980s.
Jackson decided to call McCartney out of the blue one day. According to the Mirror, McCartney said, "I thought, 'This is a girl fan, and how the hell did she get my number?' I was quite annoyed. It wasn't a girl, it was Michael Jackson, and he basically said, 'Do you want to make some hits?'" McCartney and Jackson would go on to produce "some hits," as Jackson suggested.
They collaborated on a trio of songs "Say Say Say," "The Girl Is Mine," and "The Man." "Working with Paul McCartney was pretty exciting and we just literally had fun," Jackson said. But there's a reason the musicians didn't produce a whole body of work together. Jackson and McCartney sadly had a falling-out. What happened? Here's why the two musicians didn't get along.
Michael Jackson apparently insulted Paul McCartney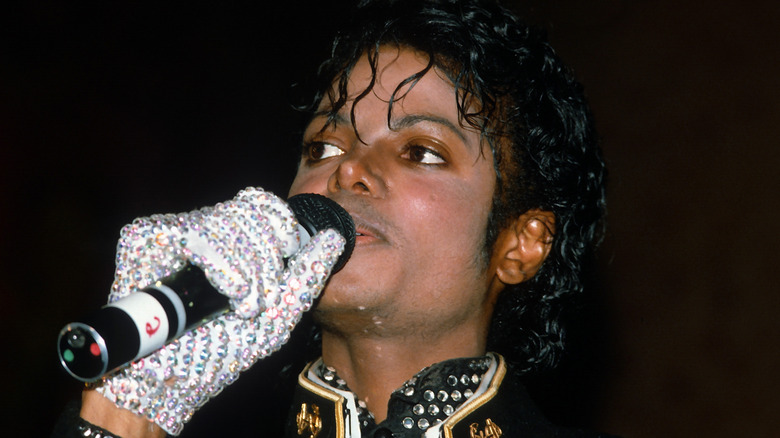 Yvonne Hemsey/Getty Images
So, what happened between the two? Michael Jackson ended up insulting Paul McCartney and driving a wedge between them by purchasing the rights to McCartney's music. According to NPR, McCartney ironically turned Jackson to the idea of purchasing music catalogs, having purchased Buddy Holly's himself. In response, Jackson told him, "One day, I'll own your songs."
In 1985, music company ATV decided to sell the music rights to more than 200 songs by The Beatles. Jackson decided to buy the music for himself for a steep $47.5 million. What rubbed salt in the wound was McCartney hoped to regain the music rights himself one day. McCartney said (via Ultimate Classic Rock), "I think it's dodgy to do something like that. To be someone's friend, and then buy the rug they're standing on."
According to The Indian Express, McCartney reached out to Jackson about the slight. But the King of Pop claimed that it was "just business." McCartney claims the singer cut contact after that, and he didn't try to reach out. "So we kind of drifted apart. It was no big bust up. We kind of drifted apart after that."
Paul McCartney reflected on his time with Michael Jackson
Kate Green/Getty Images
When Michael Jackson passed away in 2009, many fans suspected that the King of Pop may have left the music rights to Paul McCartney in his will. They saw it as a kind final gesture between the musicians. But according to McCartney, those reports were just a fairy tale that someone had invented. Jackson did not leave McCartney any rights to his music.
According to Ultimate Classic Rock, McCartney said, "Some time ago, the media came up with the idea that Michael Jackson was going to leave his share in the Beatles' songs to me in his will. [It] was completely made up." He also called the notion that he's "devastated" to be "completely untrue as well," since he never even thought that Jackson would've left him the music. Basically, it was all just rumors.
But ultimately it was a happy ending for McCartney. According to Live For Music, McCartney finally worked out a deal to get his music rights back. Of Jackson, McCartney only had good things to say about the musician after his death. He said, "I feel privileged to have hung out and worked with Michael."