Rachel McAdams Initially Auditioned For A Different Mean Girls Role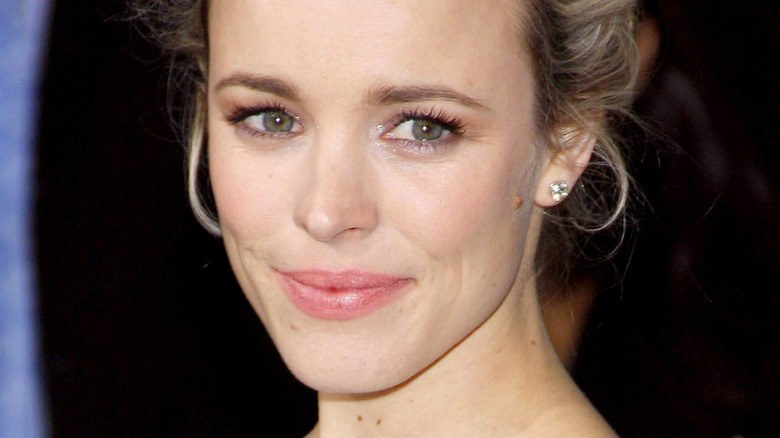 Tinseltown/Shutterstock
The 2004 hit comedy "Mean Girls" had a tremendous influence in the box office and on our collective vocabularies. The movie made $129 million on just a $17 million budget. It also served as a launching point for the careers of many of its young stars, with Amanda Seyfried (who played Karen Smith) telling the Los Angeles Times in 2013, "I was so innocent. I was so green ... but it was written so well and so wonderfully directed."
Even relatively well-established actors like Rachel McAdams saw their careers transformed by participation in the film. In an interview with The Hollywood Reporter, McAdams shared that Regina George's famous line, "Stop trying to make fetch happen!" was still her most quoted delivery when she ran into fans.
18 years later, McAdams' performance in "Mean Girls" remains undeniably iconic, and it's now hard to imagine anyone else in the role of Regina. Some fans may be shocked to learn, however, that the actor once had her eye on a very different part.
McAdams was too old to play Cady
Kevin Winter/Getty Images
On the ten-year anniversary of the release of "Mean Girls," Vulture did an interview with director Mark Waters. The piece sought to clear up rumors and expose some secrets about the famous film, and Waters certainly delivered. He shared that Rachel McAdams was hoping to land the role of Cady Heron, the movie's sweet-natured leading lady. Waters, however, didn't think the actress would be able to pull it off. 
"I told her, 'I think you're a movie star, but you're way too old for this character. You just aren't going to be able to play the ingenue,'" Waters said. McAdams was 24 years old at the time, while Cady was supposed to be 16, according to Insider. 
Funnily enough, Waters also told Vulture that Lindsay Lohan, who landed the role of Cady, was originally hoping to play McAdam's eventual role of Regina George. But the pieces fell into place for the director when he saw Lohan as Cady acting alongside McAdams as Regina, Cady's bully. "When Lindsay was acting with Rachel, she got very shy, because Rachel was older and a very accomplished actress," Waters shared. "Lindsay got kind of nervous around her, and I thought that, more than anything, was going to be the deciding factor, the fact that she affected Lindsay in that way." 
McAdams fell in love with her role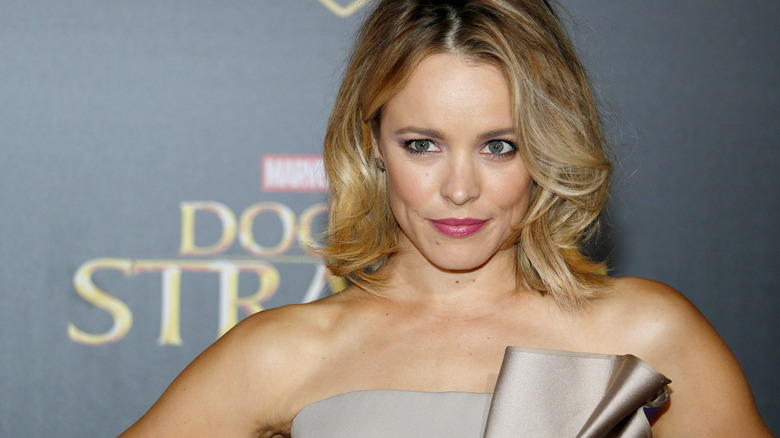 Tinseltown/Shutterstock
Although the part of Regina George may not have been her first choice, Rachel McAdams flourished in the role and came to enjoy it. In an interview for the "Heroes of Health: COVID-19 Stream-a-thon," the actor dished that her "Mean Girls" role was one she wouldn't mind revisiting. 
"I always want to go back and do all of them again. You really fall in love with them. I mean, it would be fun to play Regina George later in her life and see where life took her," McAdams shared. Unfortunately for fans, she went on to clarify that conversations of a "Mean Girls" sequel had been discussed "only in joking." 
McAdams has had the opportunity to revive a different character in recent years, however. She returned to the Marvel Cinematic Universe in "Doctor Strange in the Multiverse of Madness," sharing with Collider, "I loved working with Sam [Raimi] and I love this character. I was so happy to be back with her." Now that is fetch.