Anton Yelchin Honored At Statue Unveiling By Celebrity Friends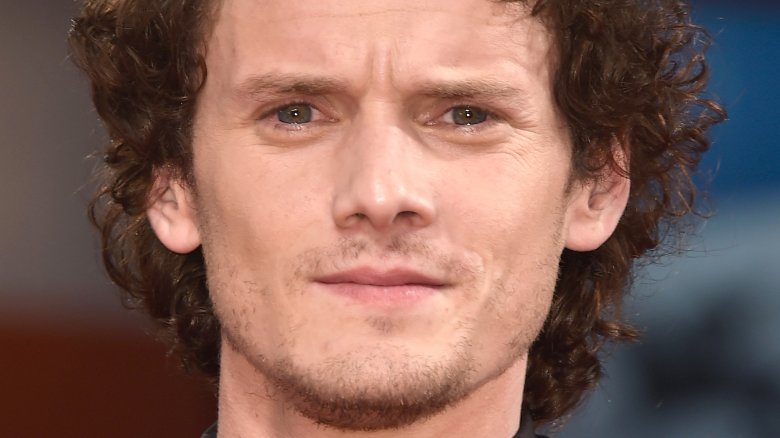 Getty Images
A number of big-name stars joined forces to pay tribute to the late Anton Yelchin.
E! News reports that Zoe Saldana, Jennifer Lawrence, Demi Moore, Rumer Willis, J.J. Abrams, and Simon Pegg were among attendees at a statue unveiling at the Hollywood Forever Cemetery in Los Angeles. They were joined by Yelchin's mother, Irina.
During the memorial, several loved ones said words about Yelchin's passing, including his Star Trek co-star Zoë Saldana. "It is a bitter sweet moment, because we're here for Anton, and he's not here with us," Saldana told guests, according to People. "But, it alleviates my heart knowing that we'll keep him alive. We're going to keep remembering him in the hopes that by practicing all the things he believed in and remembering all the love that he gave us, and all the joy he gave us, we're able to just keep him here with us."
Saldana, 39, also read an excerpt about friendship from Kahlil Gibran's The Prophet. "Ever since I read that chapter about friendship, that is the one thing I always try to seek in people, and when I find human beings who truly understand the meaning of friendship, I'm moved and inspired," she said.
"Anton was one of those people," Saldana continued. "He was an exceptional friend, whether he knew you for five minutes or knew you his whole life. He was just exceptional."
Yelchin's mother also spoke at the memorial, announcing the creation of the Anton Yelchin Foundation—which serves to help young artists "who face career challenges due to debilitating disease or disability."
"After Anton left, there are only a couple of things left to do. A foundation, photography book and sculpture. We accomplish two by today," she explained. "The Anton Yelchin Foundation and the statue at Hollywood Forever, so he would be surrounded by the people he admired and to be in the middle of the city that he loved so much."
As The Wrap had previously reported, Yelchin died in a freak accident in June 2016, after he was pinned down by his own Jeep. He was just 27 years old.
According to People, Yelchin's statue was created by sculptor Nick Marra and FX artist Greg Nicotero. It sits in the cemetery's Garden of Legends near a memorial for the late singer Chris Cornell.