Meryl Streep Takes Aim At Harvey Weinstein, Calls His Behavior 'Inexcusable'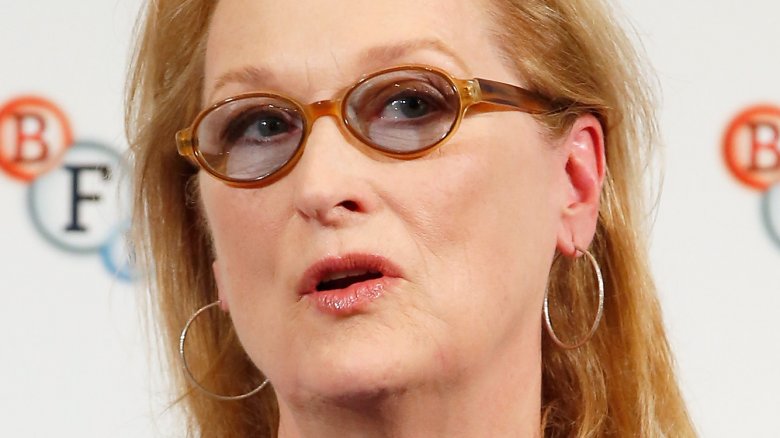 Getty Images
The Oscar-winner slammed the Miramax co-founder after The New York Times shed light on past allegations of sexual harassment.
In a statement to Huffington Post, Meryl Streep condemned Harvey Weinstein for his "inexcusable" behavior and explaining to fans that not everyone in the entertainment industry knew about what he'd allegedly done.
"The disgraceful news about Harvey Weinstein has appalled those of us whose work he championed, and those whose good and worthy causes he supported. The intrepid women who raised their voices to expose this abuse are our heroes," Streep began. "One thing can be clarified. Not everybody knew. Harvey supported the work fiercely, was exasperating but respectful with me in our working relationship, and with many others with whom he worked professionally."
Streep, 68, continued, "I didn't know about these other offenses: I did not know about his financial settlements with actresses and colleagues; I did not know about his having meetings in his hotel room, his bathroom, or other inappropriate, coercive acts. And If everybody knew, I don't believe that all the investigative reporters in the entertainment and the hard news media would have neglected for decades to write about it."
She went on, "The behavior is inexcusable, but the abuse of power familiar. Each brave voice that is raised, heard and credited by our watchdog media will ultimately change the game."
As Nicki Swift previously reported, Weinstein, 65, was accused of sexually harassing multiple women in the past few decades in an exposé published by The New York Times on Oct. 5, 2017. To the paper, actress Ashley Judd recalled a disturbing experience with Weinstein, in which he allegedly lured her to his hotel room and asked her to watch him shower and give him a massage.
The Times found that several women had accepted cash settlements from Weinstein after reporting sexual misconduct, including Charmed star Rose McGowan. "The men of Hollywood need to know they own no woman. The days of Entourage-like behavior and thinking is as dated as your largely bro nature," McGowan told The Hollywood Reporter in the days after the Times article was published, calling on the entire Weinstein Company board to resign.
After releasing a statement detailing that he was working with a therapist, Weinstein was fired from The Weinstein Company. His lawyer Lisa Bloom, who'd initially called the accusations "patently false," later resigned.