Rose McGowan Breaks Silence On Harvey Weinstein Scandal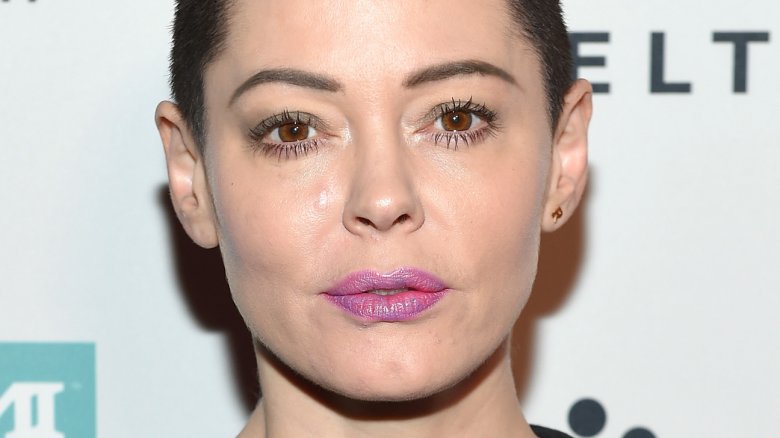 Getty Images
The Charmed actress is speaking out against the Miramax co-founder.
Speaking with The Hollywood Reporter on Oct. 8, 2017, Rose McGowan condemned the old ways of Hollywood and called upon the men in the entertainment industry to accept change. "Men in Hollywood need to change ASAP," the 44-year-old said. "Hollywood's power is dying because society has changed and grown, and yet Hollywood male behavior has not. It is so not a good look. In the way cooler than Hollywood world I live and work in, I am actually embarrassed to be associated with it."
McGowan continued, "The men of Hollywood need to know they own no woman. The days of Entourage-like behavior and thinking is as dated as your largely bro nature."
As Nicki Swift previously reported, McGowan was one of at least eight women who'd reached a settlement with Miramax and The Weinstein Company co-founder Harvey Weinstein. In an exposé about the Hollywood big wig's alleged past of sexual misconduct, The New York Times claimed that Weinstein had reached a $100,000 settlement with a 23-year-old McGowan in 1997 after "an episode" in a hotel room during the Sundance Film Festival. The settlement was reportedly "not to be construed as an admission" by Weinstein but rather to "avoid litigation and buy peace."
Since The New York Times' article, Weinstein, who said he'd been working with a therapist, has been fired by The Weinstein Company. However, McGowan, who has not publicly commented on her own experience with Weinstein (perhaps due to the legal stipulations of her previous settlement), clearly thinks there's more to be done.
"I'm calling on the board to resign effective immediately," McGowan told THR. "And for other men to stop other men when they are being disgusting."
McGowan also encouraged women to disregard any perceived "rules" of Hollywood. "And for the women in Hollywood, free your minds," she urged. "There are no 'rules' you have to play by. We affect the world's mind because we are creating and disseminating thought propaganda. There is a great responsibility to be better than you have to be. Stand for women. Stand for truth. Stop hurting us. Rise."