Younger Star Dan Amboyer Comes Out As Gay, Marries Longtime Boyfriend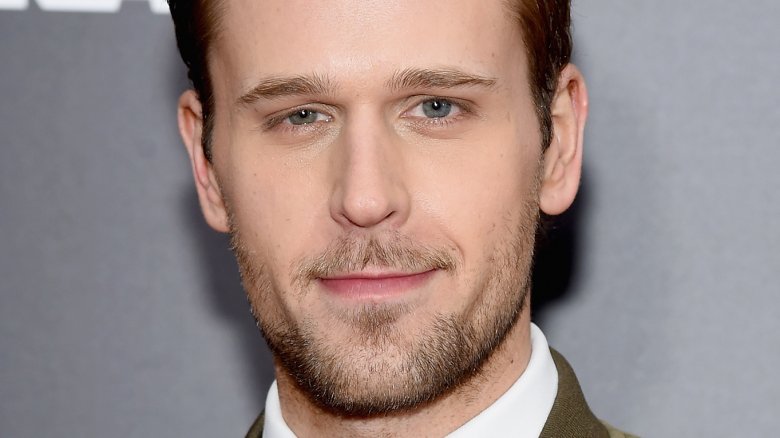 Getty Images
The actor has always kept his sexuality private.
Dan Amboyer of TV Land's Younger publicly opened up for the first time about his relationship when he came out as gay and married his partner of 10 years, 37-year-old financial planner Eric Berger, all in one day!
The 31-year-old tied the knot with his longtime boyfriend in New York City on Saturday, Oct. 7, 2017, in front of 115 friends and family members. He took to Instagram to share the happy news. "So, we got married today," Amboyer casually captioned a sweet snapshot of the new husbands' first dance. Meanwhile, Lev Kuperman Weddings shared a romantic photo of the two from the ceremony itself.
Despite this proud announcement, the decision to live openly as a gay man was not an easy one for Amboyer to make. "Being a young actor in the industry, I had a lot of people who strongly advised me to stay quiet," he told People on Saturday. "That was hard to live with. But I've never played a gay role before and I didn't want to be limited by some strange perception."
"It was a hard decision to figure out how to approach it in a public way," the Blacklist: Redemption actor continued. "There are some actors out there now who just keep it as an unspoken aspect of their life and never discuss it in public. But then there are men like Matt Bomer and Zachary Quinto. I look up to them and see how them being so open affected other people and the country's perception of gay people."
"Nico Tortorella, who is also on Younger, has inspired me by the way he's become such an advocate for sexual fluidity," Amboyer went on. "I think the more open actors can be, the less stigma there will be attached, which will be a positive thing moving forward." 
Well said, and congratulations to the happy couple!
While it's heartbreaking to learn that Amboyer was told to hide his sexuality, we're just glad he could come out on his own terms, as there have been many gay celebrities who were forced out of the closet.