Why Wendy Williams Isn't A Fan Of Camila Cabello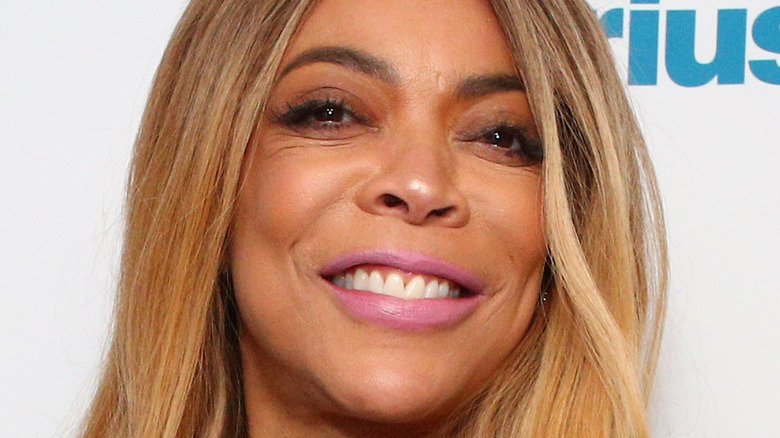 Astrid Stawiarz/Getty Images
Wendy Williams is known to take jabs at public figures, as the media personality has made a career out of sharing her unfiltered opinion on the biggest trending topics. The self-proclaimed "queen of all media," who has gone toe-to-toe with stars like Ariana Grande and Beyoncé, doesn't hold back her feelings.
For over a decade, Williams hosted the now-canceled "Wendy Williams Show," before announcing she would not return to the show amid ongoing health complications, per People. It was later announced that "Wendy Show" guest-host, Sherri Shepherd, would be taking over Williams' time slot with her own daytime program, "SHERRI," in Fall 2022. And while no official announcement has been made about Williams' return to broadcasting, the former radio disc jockey has promised fans that she will be back.
However, long before Williams' unplanned exit from her daytime talk show, she directed some choice words at singer Camila Cabello. Like other celebrities, Cabello found herself on the receiving end of Williams' fury, after she was involved in a public scandal.
Wendy Williams slammed Camila Cabello for racist language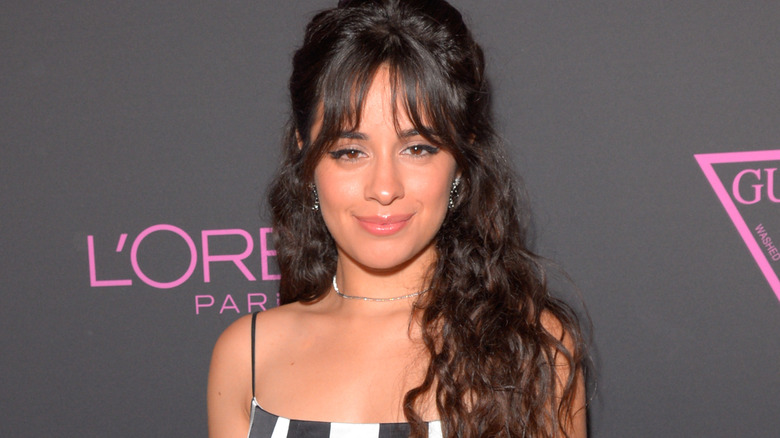 Ron Adar/Shutterstock
In 2019, social media called for the cancellation of Camila Cabello after she used racist language in resurfaced Tumblr posts, as reported by Cosmopolitan. According to the outlet, the "Bam Bam" singer used the N-word in several posts, and shared content that was insensitive to people of Asian descent. Following the scandal, Cabello issued a public apology to her fans, expressing that she was "deeply ashamed" of her actions. "When I was younger, I used language that I'm deeply ashamed of and will regret forever," she wrote in a statement. "I was uneducated and ignorant and once I became aware of the history and the weight and the true meaning behind this horrible and hurtful language, I was deeply embarrassed I ever used it."
However, Cabello's apology was dragged by outspoken talk show host Wendy Williams, who did not take the singer's comments lightly. "Stupid, stupid girl," Williams said on a 2019 episode of the "Wendy Williams Show." She added, "At 15, we were all uneducated and ignorant, but not to race ... There were certain things that we all knew." Williams also sarcastically notes Cabello's attempt to "make good" by showing support for the Black Lives Matter movement online. Clearly, Williams was not a fan.
Normani also spoke out against her former bandmate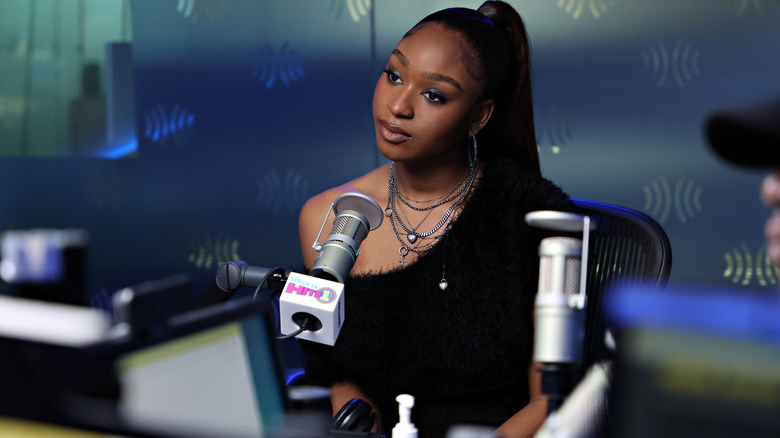 Cindy Ord/Getty Images
In addition to the backlash she faced from Wendy Williams, Camila Cabello was also dragged online. "As a teen! So she gets a pass because she was a teen? Hell no," one person tweeted. While another wrote, "She didn't know racism existed as a teen? REALLY!! Can her career be over already, enough with the fake apology!!" Cabello's former Fifth Harmony bandmate, Normani, also expressed her disappointment with the "Havana" singer.
"It was devastating that this came from a place that was supposed to be a safe haven and a sisterhood, because I knew that if the tables were turned I would defend each of them in a single heartbeat," Normani wrote in a statement, per Billboard. The "Motivation" singer went on to explain that Cabello was also hesitant to address the years of ridicule she faced as the group's only Black member. Normani added, "Whether or not it was her intention, this made me feel like I was second to the relationship that she had with her fans."
And while there's no indication as to whether Normani and Cabello have ever rekindled their relationship, following the incident, Cabello seems to have become a more vocal advocate for social change. During the social unrest in summer 2020, Cabello was spotted – alongside then-boyfriend, Shawn Mendes — protesting in the wake of George Floyd's murder.