Elon Musk's Child Just Made The Terms Of Their Relationship Crystal Clear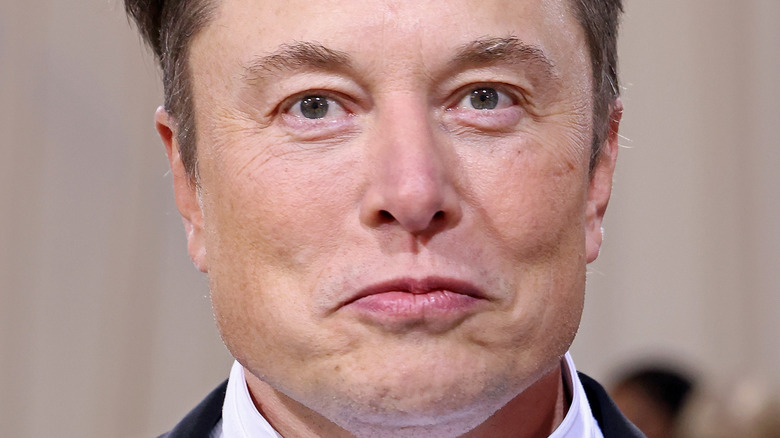 Taylor Hill/Getty Images
Elon Musk made headlines in 2020 when he shared the planned name of his child with Canadian musician, Grimes. The moniker, X Æ A-12, sparked so much confusion that Musk took to the Joe Rogan podcast to attempt to clarify its pronunciation.
It's perhaps unsurprising that X Æ A-12 couldn't hold onto the title of most interesting headline from the family, given that Musk has seven other children vying for the Internet's attention. While Musk's tweet of his son's name brought unforgettable memes and commentary, it's no longer the most notable news surrounding the Tesla CEO. The latest update from the Musk family has to do with a name, but the reason why is a lot more serious. 
Just one day after Musk tweeted out, "I love all my kids so much," one of his children made it very clear where their relationship stands. Despite Musk's heartfelt Father's Day tweets, the billionaire's 18-year-old child is seeking a name change from Musk's legacy.
Elon Musk's child does not want to be associated with him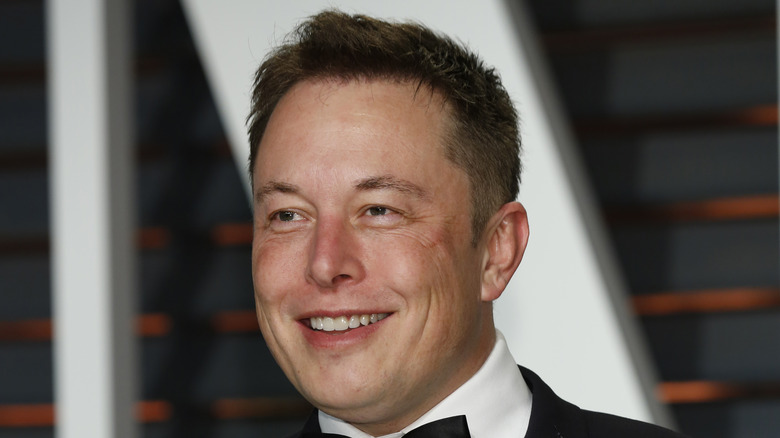 Kathy Hutchins/Shutterstock
TMZ broke the news that Elon Musk's child, born Xavier Musk, is seeking to change her name to Vivian Jenna Wilson. In the legal filing, the 18-year-old stated that the name change was to both affirm her gender identity and the fact that she does not "wish to be related to [her] biological father in any way, shape or form." When the court documents were evaluated by E! News, the outlet noted that the teen is also asking for formal recognition of her gender as female.
Vivian is one of five children that Musk had with his first wife, Justine Wilson. Per Insider, the pair were married from 2000 to 2008, having a set of twins and a set of triplets during their relationship. Vivian is one of the twins, and her desired new last name shows connection to her mother, as well as away from her controversial father. 
While we haven't learned any more specific details about Vivian's fractured relationship with Musk, Newsweek pointed toward some of the CEO's divisive statements about transgender identities. Most notably, in July 2020, he tweeted, "Pronouns suck." Best of luck to Vivian as she pursues legal recognition of her gender identity.