Celebrities You'd Never Guess Were Arrested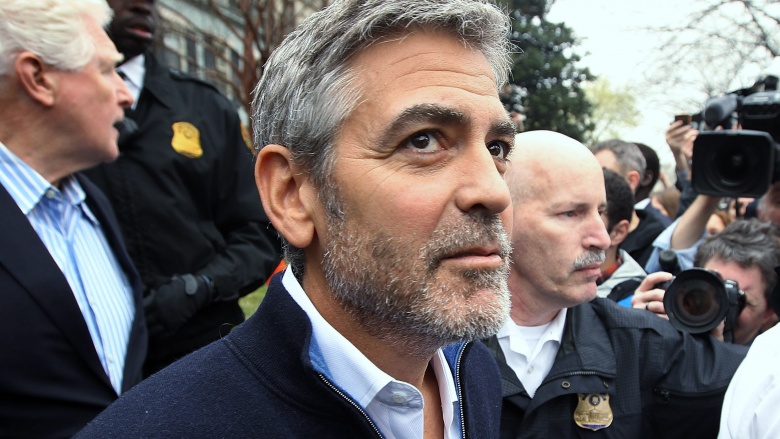 Getty Images
George Clooney, Matthew McConaughey, and Bruno Mars all have fame and fortune in common. But did you also know they each have a criminal record? Yep, the three handsome dudes are just some of the celebrities in Hollywood who spent time in jail, much to the shock of everyone. What went down?
Khloe Kardashian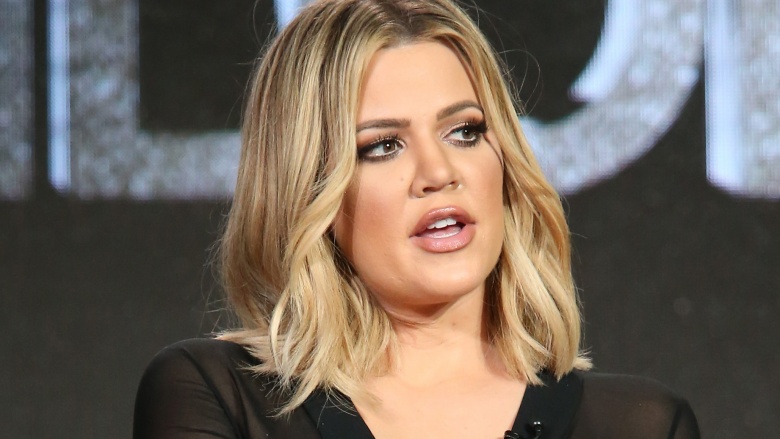 Getty Images
In 2007, Khloe Kardashian was sentenced to three years probation after she was arrested for DUI. Kardashian ultimately violated her probation when she failed to complete roadside cleanup duty and enroll in an alcohol education class and was sentenced to a whopping 30 days in jail. Drama, no? Well, not exactly. Kardashian wound up serving only 173 minutes of her 30-day sentence due to overcrowding. Speaking to Tyra Banks in 2008 about the dangers of driving under the influence of alcohol, Kardashian said (via People), "What I could have done is just unthinkable. I will never, ever do that again." We certainly hope so.
George Clooney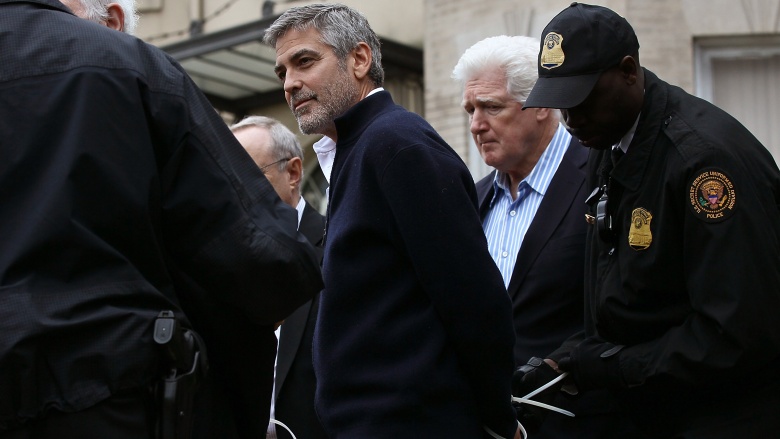 Getty Images
George Clooney's one of Hollywood's most upstanding citizens. So, when we found out he had a criminal record, we were pretty shocked. That is, until we found out why he actually got arrested. As it turns out, the Oscar-winner was booked in 2012 during a peaceful protest at the Sudanese Embassy in Washington, D.C., over Sudan's crimes against humanity. Police reportedly gave the protesters—which included Martin Luther King III; NAACP President Ben Jealous; and Clooney's own father, Nick—ample warning before finally taking them into custody. Clooney later paid a $100 fine to avoid appearing in court.
Matthew McConaughey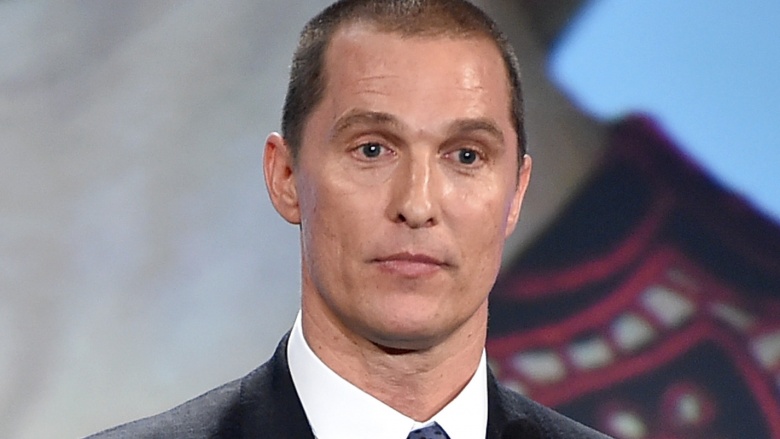 Getty Images
Matthew McConaughey may be one of the most respected actors in Hollywood today, but there was a time in the place when the Oscar winner was legitimate trouble. In October 1999, for example, the then-29-year-old actor was arrested for resisting transport after a noise complaint by a neighbor led police to find McConaughey naked, stoned and playing the bongos at his home in Austin, Texas. "I spent nine hours in jail, and five is enough to appreciate it," McConaughey told W magazine in 2000. He later told GQ magazine he still plays the bongos naked. "I just close the windows," he quipped.
Heather Locklear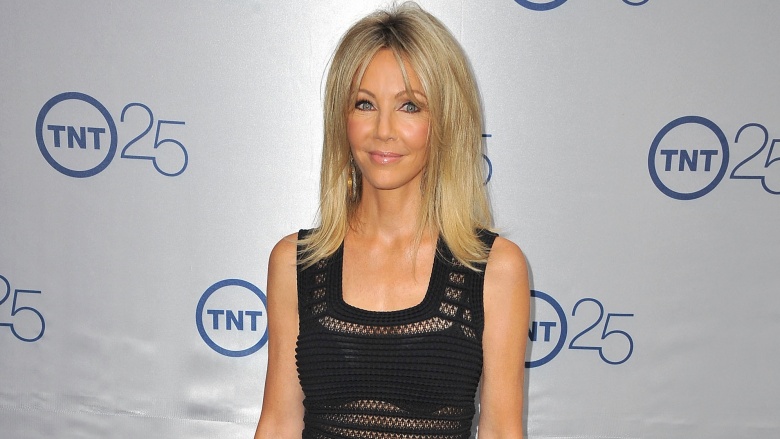 Getty Images
In 2008, Heather Locklear was arrested on suspicion of driving under the influence and being under the influence of a controlled substance after a concerned witness noticed her driving suspiciously and telephoned the police. Locklear, who wound up posing for one of the saddest mugshots ever, was described as "disoriented and impaired," according to the police report (via People), and given drug and alcohol tests. Alcohol was ultimately not found in her system; however, based on Locklear's behavior, police believed she was "under the influence of prescription medication," according to the report. Locklear pleaded no contest to reckless driving and got the DUI charge dropped. According to People, Locklear was sentenced to "three years' informal probation." She also received a $700 fine and was ordered to take a DMV road and safety class.
Haley Joel Osment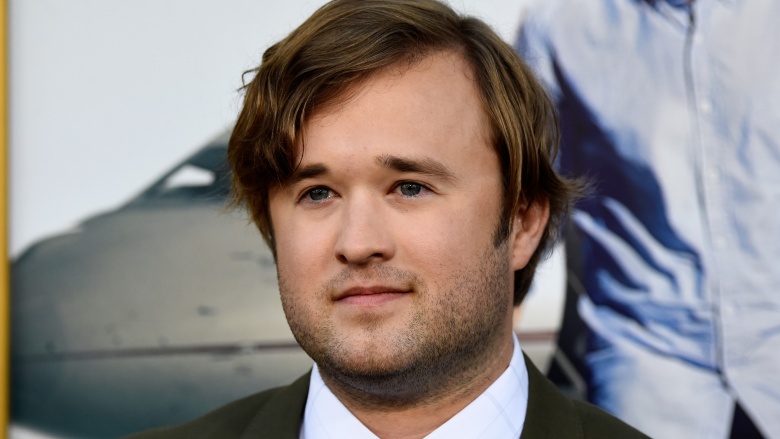 Getty Images
Haley Joel Osment, better know as that really cute kid who could see really creepy dead people in The Sixth Sense, was arrested and charged with misdemeanor drunk driving and possession of marijuana, among other charges, after the 18-year-old lost control of his car in 2006. "It was an example of someone just out of high school being extremely irresponsible," Osment told People about two years after his arrest. "I learned my lesson. I made a bad decision, and it's something you can't run from." Osment, who pleaded no contest to the charges, was ultimately sentenced to 60 hours of rehab and three years probation.
Will Smith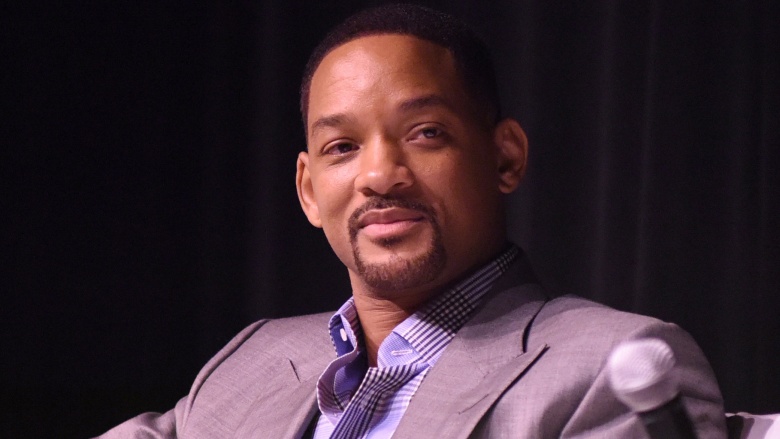 Getty Images
When you're rich and famous, it's pretty much impossible to sneak anything past the media. Such was the case for global superstar Will Smith, whose 1989 arrest and mugshot was uncovered by the National Enquirer 23 years later, in 2012. So, what the heck happened? According to The National Enquirer (via The Daily Mail), Smith was arrested on charges including "aggravated assault, criminal conspiracy, simple assault and recklessly endangering another person" for his involvement in his bodyguard's alleged assault on record promoter William Hendricks in Philadelphia. The charges against Smith were ultimately dismissed. By all indication, Smith has not spoken publicly about the arrest; however, sources for the Enquirer claim Smith has described the event as "the worst night of his life."
Tim Allen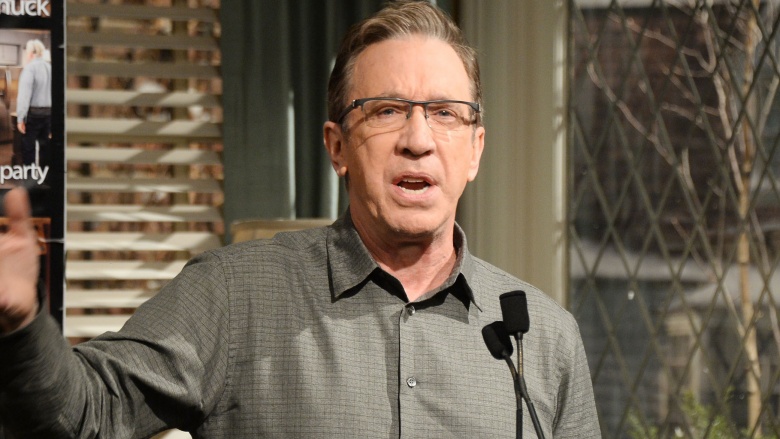 Getty Images
Tim Allen's career as one of TV's most iconic dads almost didn't happen. That's because the funnyman faced life in prison in the late '70s after selling cocaine to an undercover cop in Michigan. Details on the story are pretty scarce. But thanks to a pretty great piece by Gawker, people eventually learned that Allen wound up serving two years and four months by pleading guilty to drug trafficking and ratting out other area drug dealers. In the '90s, Allen's battle with drugs shifted to alcohol. He was arrested for DUI in Michigan in 1997, and subsequently went to a rehab facility the following year. On the plus side: he's reportedly been sober ever since.
Joshua Jackson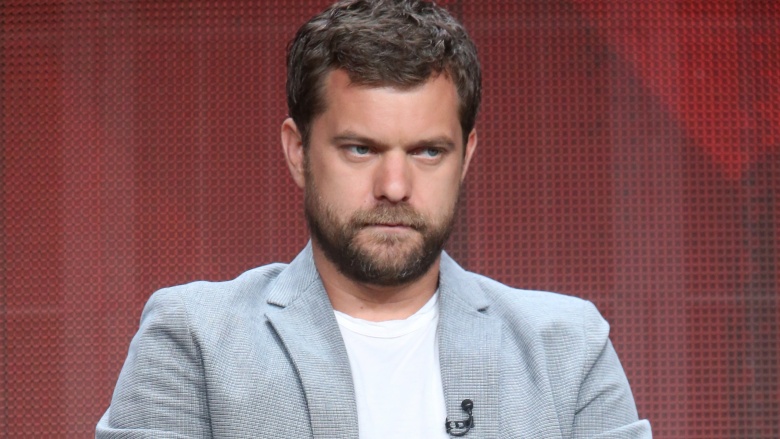 Getty Images
As many sports nuts will attest, hockey fans can sometimes be the most passionate, and in the case of Dawson's Creek star Joshua Jackson, most violent. In 2002, Jackson was arrested for drunkenly assaulting a security guard at a Carolina Hurricanes game in Raleigh, North Carolina. The assault charge was ultimately dismissed after Jackson agreed to enter an alcohol education program and complete 24 hours of community service. But the incident still lives on in infamy, at least according to his girlfriend, Diane Kruger. Speaking to Jimmy Kimmel in 2013, the actress revealed her mother pulled out Jackson's mugshot the first time she met him. "We were there for three days, we did not speak for two. It was not good," Kruger said about her mother. The moral of the story: the only thing worse than jail is your in-laws.
Bruno Mars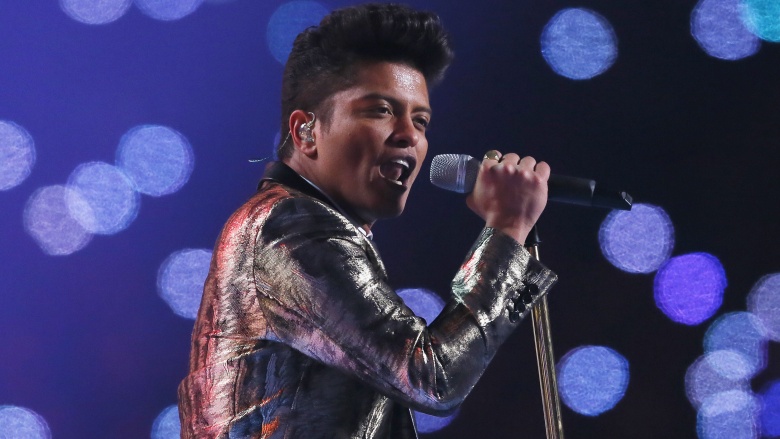 Getty Images
Singer Bruno Mars got slapped with felony drug possession charges after a bathroom attendant suspected someone was doing drugs in a stall inside Las Vegas' Hard Rock Hotel. Mars ultimately got the charge wiped from his record after completing 200-plus hours of community service, eight hours of drug counseling, and paid a $2,000 fine. He later spoke about his arrest in a 2013 cover story for GQ. "I was young, man!" He said. "I was in f***ing Vegas. I wasn't thinking." No kidding.