Harvey Weinstein's Wife Leaves Him Amid Sexual Harassment Scandal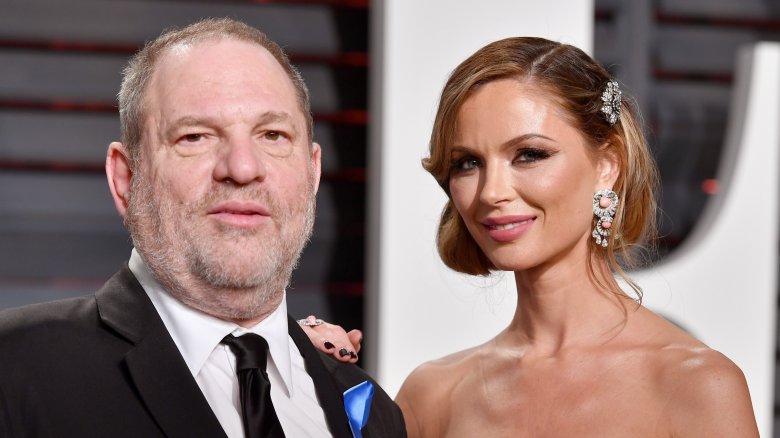 Getty Images
Georgina Chapman confirmed to People magazine on Tuesday, Oct. 10, 2017, that she is leaving her husband, Harvey Weinstein, amid the disgraced former studio mogul's ongoing sexual harassment scandal.
"My heart breaks for all the women who have suffered tremendous pain because of these unforgivable actions. I have chosen to leave my husband," the fashion designer, 41, said in an exclusive statement. "Caring for my young children is my first priority and I ask the media for privacy at this time."
In a statement released to Page Six, Weinstein, 65, said through his spokesperson that he supported his wife's decision. "I am in counseling and perhaps, when I am better, we can rebuild," he added.
The report comes just one day after sources for People alleged that Chapman, who married Weinstein in 2007 and with whom she has two children, was "furious and embarrassed" over the scandal "but not rushing to file for divorce." Weinstein himself alleged just days ago that Chapman stood "100 percent" behind him.
Of course, a lot has changed in the last 24 hours. Writing for The New Yorker, Ronan Farrow posted a horrifying and shocking exposé in which multiple actresses accused Weinstein of sexual harassment and, in some cases, rape. Mere hours later, The New York Times, which was the first to report the story last week, published anecdotes from A-listers like Gwyneth Paltrow and Angelina Jolie who said that they, too, had been sexually harassed by Weinstein.
Weinstein rose to fame as the co-founder of Miramax in the 90s, during which he pulled off a number of successful, if controversial feats, including when Shakespeare in Love won the 1998 Best Picture Oscar over Saving Private Ryan. He left to form The Weinstein Company with his brother, Bob, in 2005, where he remained until he was fired on Sunday, Oct. 8.
Weinstein is said to have left the country late Tuesday, Oct. 10 to seek treatment for sex addiction in Europe.