The Reality Show You Didn't Know Stephen Amell's Wife Was On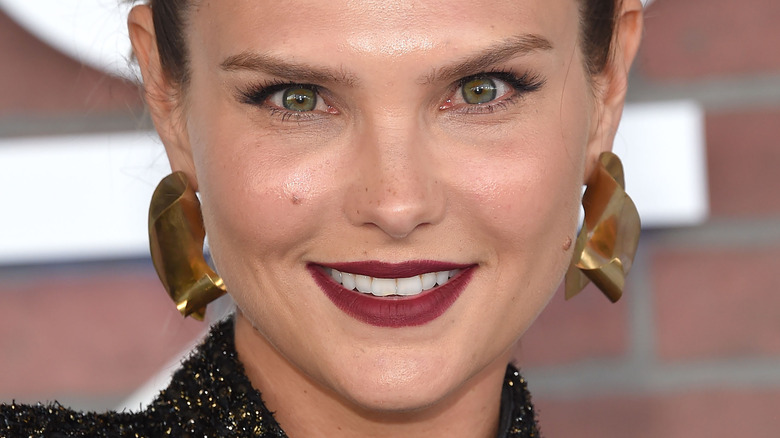 DFree/Shutterstock
There are several surprising things about hunky actor Stephen Amell fans may not know, including the fact that he's from Canada like his fellow dreamy countrymen Ryan Reynolds and Ryan Gosling, per People. Stephen also appeared on "Degrassi: The Next Generation," just like Canadian actor-turned-rapper Drake, per IMDb. Once in America, Stephen landed the role of Oliver Queen aka superhero Green Arrow on the CW TV series "Arrow." Stephen played the title role for an impressive eight seasons spread out over nine years, in addition to appearing as the same character in other DC superhero shows "The Flash," "Batwoman," and "DC's Legends of Tomorrow." After retiring his superhero costume, Amell kept throwing punches as a wrestler on the show "Heels." 
In his personal life, Stephen married model Cassandra Jean Amell in 2012, per the Daily Mail. The couple had their first child together in 2013, daughter Maverick. Then, in 2022, sources revealed that the Amells had their second child named Bowen. The Amell family welcomed Bowen via surrogate, according to TMZ. 
Known for more than just being married to her famous husband, Cassandra has long been in entertainment. Fans may recognize Cassandra from brief roles on TV series like "Mad Men" and "Hart of Dixie," per IMDb. She also became closely involved with the CW appearing in "One Tree Hill" and "Roswell, New Mexico" in addition to her husband's "Arrow." Going even further back, you might be surprised to learn that Cassandra was a short-lived contestant on a popular reality show.
Cassandra Amell couldn't handle the competition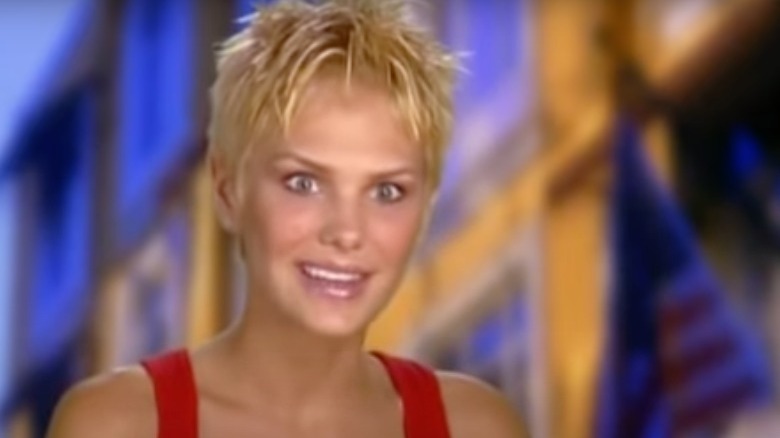 YouTube
In "America's Next Top Model" Cycle 5, which debuted in 2005, one of the many beautiful hopefuls was Cassandra Jean Amell, who at that point went by the last name Whitehead, via IMDb. Though it gave her an opportunity to become a star, Amell became at odds with the show's direction. One of the hardest adjustments was changing her look. During Cassandra's time in the competition, the long-locked beauty queen had the unfortunate luck to receive an extreme "ANTM" makeover in the form of a pixie cut.
"They wanted me to act edgy and punk and to stop being so classy. They told me that I needed to hunch and slouch and give attitude ... I think it's important that you act like a lady," she said in an interview for TV Guide at the time. As a result, Cassandra quit the show after her chop and planned to continue participating in beauty pageants.
The Amells dabbled in reality TV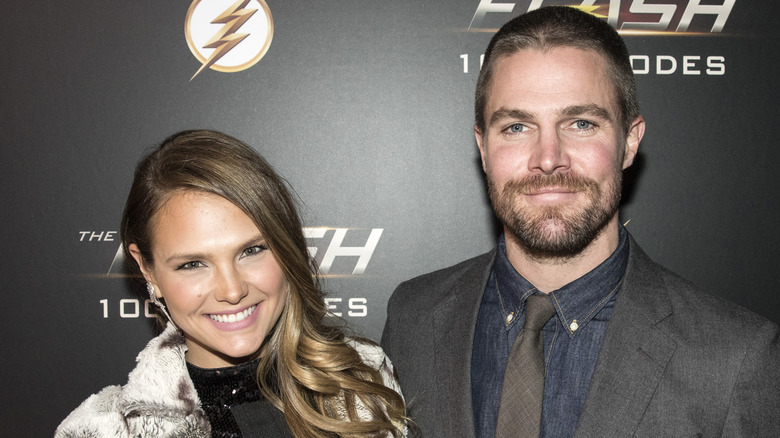 Phillip Chin/Getty Images
A few years later, Cassandra Jean Amell returned to TV in another appearance as herself, except this time, she was competing for money instead of a modeling contract. A user on Movie Chat remembered Cassandra's time on the short-lived game show "1 vs. 100" hosted by the late Bob Saget, on which she nearly made it to the end prize of $1 million, taking home $500,000. "She's in the industry and makes tons of cash already why should she be allowed to do this," the user said of the former "Top Model" contestant.
Later in her career, Cassandra made a small reappearance on reality competition TV when she cheered on her husband Stephen Amell during his impressive run on "Celebrity Ninja Warrior" in 2017. It seems that Cassandra and Stephen pursuing careers as full-blown reality stars is wishful thinking, though, as her husband expressed interest in spending more time with his family toward the end of his run on "Arrow." Announcing his most famous role was coming to an end in a Facebook Live video in 2019, Stephen explained, "A large part of this decision being because I'm now a father and a husband and a lot of my life and interests now don't really reside in Vancouver anymore and thinking that's the best thing for me personally and professionally."