The Most Difficult Part Of Making When George Got Murdered - Exclusive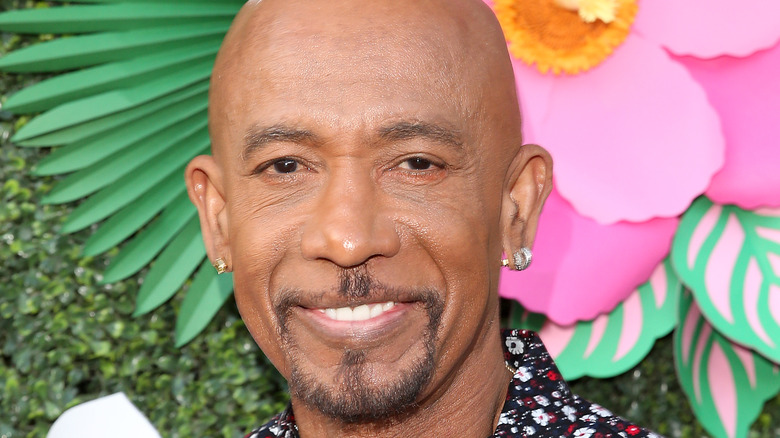 Jesse Grant/Getty Images
We may receive a commission on purchases made from links.
This article discusses the murder of George Floyd as well as other police killings.
"When George Got Murdered: Where Were You?" is a reimagining of the events inside the jail where Derek Chauvin, the former police officer who murdered George Floyd, was held in Spring 2020. As the film progresses, you see how Chauvin's presence affects the other inmates, the guards, and the captain (played by Montel Williams). It also reveals that while Chauvin was being held, none of the minority guards in the jail were allowed to work on his unit — a decision that only made tensions rise further.
The writer and director, Terrance Tykeem, and actor Montel Williams sat down for an exclusive interview to discuss the project. During their conversation, they opened up about what made "When George Got Murdered" such a difficult film to make and why they believe it was still an important story to tell.
The pressure of telling this story
Terrance Tykeem knew he had to be careful in how he told a story about George Floyd's murder. He felt it would be "irresponsible" to recreate the killing, but he still wanted to address the issue and explore how it affected the country, which is why he chose to tell it from the standpoint of those working in the jail. But it was still challenging for him, the actors, and the crew to make such an important and controversial film. 
"It takes a lot to do these kinds of projects. From a mental standpoint, you got to be brave enough to do these topics," Tykeem said. "I told Donnamarie [Davis, who plays C.O. Davis] in a couple of other interviews, she didn't understand that people that she knew for all her life were not going to agree with the fact that she was involved in a movie like this."
Making a project about George Floyd's death meant a "built-in audience" of people who are passionate about social justice. However, on the opposite end of the spectrum, they knew many would automatically respond negatively to the film. "There's a group of people who don't care ... They love the cops. They're going to go with the cop no matter what," Tykeem said. 
Montel Williams added that he hopes the subject "sparks the conversation that's well needed in America. Unfortunately, I'm so jaded. I don't know if America's ready to sit down and have that conversation."
Scheduling the film for the most impact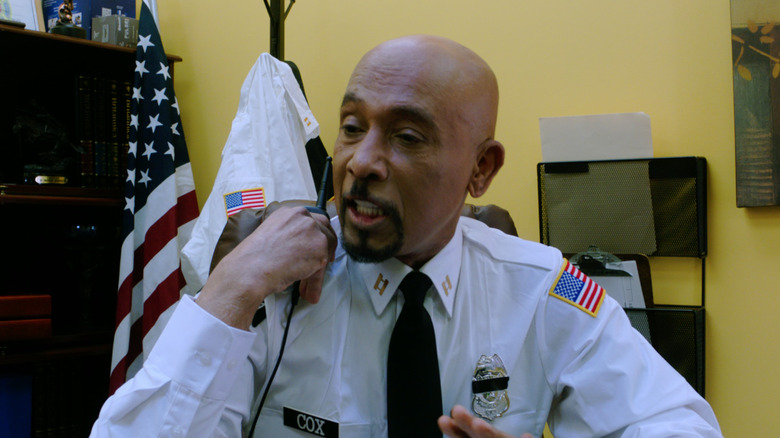 Still from When George Got Murdered... Where Were You?
According to Terrance Tykeem, when it came to writing and directing the film, the story pretty much told itself. What he found frustrating wasn't the actual filmmaking but scheduling the film's release. They wanted to release the film at the time of Chauvin's trial, hoping that would bring more attention to the project, but as Montel Williams explained, "Trying to schedule something that's this time-sensitive, where there's no real calendar, is tough."
Tykeem agreed: "That was the tough part, trying to make sure we can get it where it could have the most impact. We've been wrestling with it from the word 'go.'" While they were finishing the film, Chauvin and the other officers' trials and sentencing dates kept being rescheduled, so they never had a clear timeline. There was added pressure to get the film out at the right moment when George Floyd's murder was at the front of people's minds to get as many people watching the film as possible.
Tykeem believes it's important people see the film because it's a topic that many prefer to ignore. "When you're dealing with cop stuff ... They want to act like it's not going on. They want to ignore it at all costs. All of this brutality, they want to keep acting like it's a figment of somebody's imagination," Tykeem said.
"When George Got Murdered" is now available on digital streaming platforms, including Prime Video, Google Play, YouTube, and JustWatch.