Christina Applegate Reveals She Underwent Surgery To Remove Ovaries, Fallopian Tubes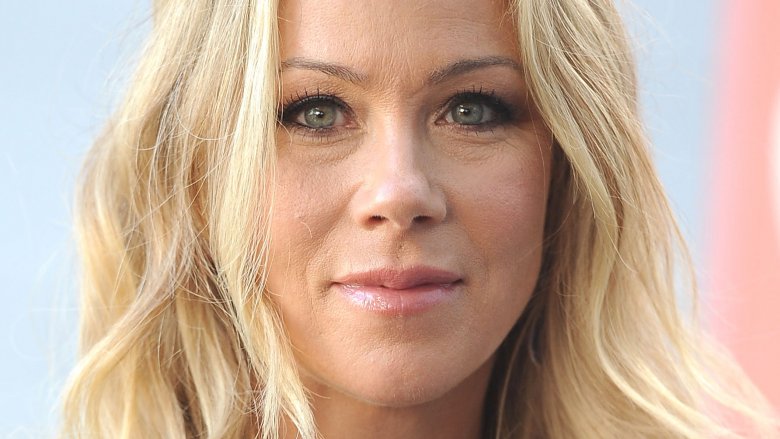 Getty Images
The Anchorman star just opened up about a major life decision.
Speaking with Today for an article published on Oct. 11, 2017, Christina Applegate revealed that she'd had an operation just two weeks earlier to remove her ovaries and her fallopian tubes. "My cousin passed away from ovarian cancer in 2008," the actress explained. "I could prevent that."
Applegate, who'd previously had a double mastectomy in 2008 after being diagnosed with breast cancer, continued remarking on her recent surgery, stating, "That's how I've taken control of everything. It's a relief."
"That's one other thing off the table," she said. "Now, let's hope I don't get hit by a bus."
In the interview, Applegate, who has the BRCA1 gene mutation, also advised fans to take care of their bodies, warning, "If you're BRCA positive, it's highly possible you'll develop cancer in your lifetime. The first thing is to be really diligent about what you're putting into your body, as far as what kind of food you're eating."
While the 45-year-old admitted that organic foods can be expensive, she urged people to skip their morning lattes and instead use the money to buy organic vegetables for the week. "Try to stay away from the foods that are filled with chemicals. Be a little more diligent and carve out as much of the bad stuff that you can," she said.
Applegate also explained how stress can take years off of your life so it's important to try to relax whenever possible. "We're living in a bizarre time. We're bombarded by what's going on in our world," she noted. "Breathe deeper."
She also opened up about her daughter's risk of developing breast cancer, as, she said, it's likely that her kid will also be BRCA positive—which could predispose her to cancer, People reports. "The chances that my daughter is BRCA positive are very high," she said. "I'm doing everything I can on my end knowing that in 20 years, she'll have to start getting tested. Hopefully by then there will be advancements."
Unfortunately, Applegate's not the only major star to be diagnosed with breast cancer in recent years. As Nicki Swift previously reported, Veep's Julia Louis-Dreyfus announced that she'd been diagnosed in September 2017. Beverly Hills, 90210 star Shannen Doherty has also battled the deadly disease.