The 19 Kids And Counting Clan Is All Grown Up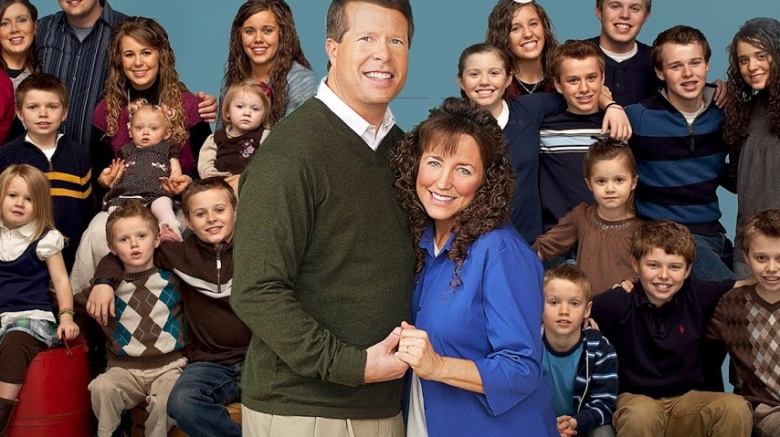 TLC
The 19 Kids and Counting clan is growing up fast, and fans of the defunct reality series are missing out. Nine of the 19 Duggar siblings are now adults whose forays into grown-up-dom would make for great TV. If you've never seen this show, imagine The Brady Bunch on steroids. The network ended the series in May 2015 when sex scandals tarnished the family's devout reputation, but a three-part special about the Duggars aired in December 2015 and drew millions of viewers. It seems audiences are still connecting with parents Michelle and Jim Bob Duggar and their massive brood of biological kids and grandkids. Rumors abound that TLC is considering a reboot of what was their number one program. Here's what the oldest offspring have been up since the show's last episode...
Joshua James Duggar (born March 3, 1988)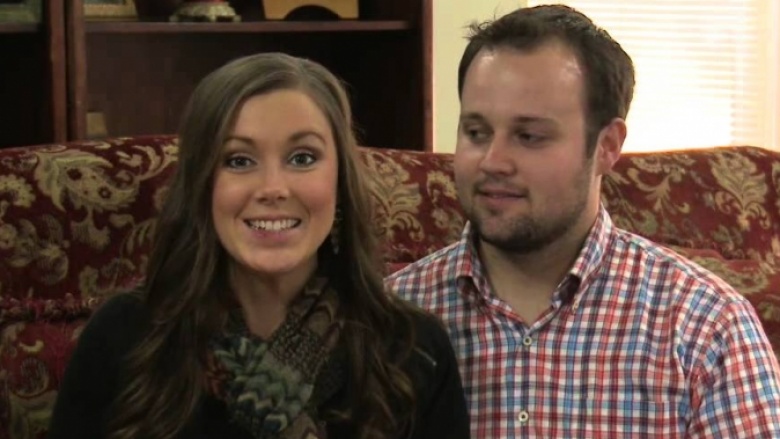 The Duggars' first born became one of the internet's most hated people in 2015 when news emerged that the married father of four had a sinful side. He admitted to using Ashley Madison, an online dating service specializing in extramarital affairs, and also to molesting five girls, including his sisters, when he was a teenager. As the scandal grew, Josh checked into a faith-based rehab center in Illinois while his wife and kids moved in with his parents in Arkansas. At the time of this writing, he was fighting to dismiss a $500,000 lawsuit filed against him by porn star Danica Dillon (real name Ashley Stamm-Northup.) She claims Josh caused her "physical and emotional injuries" during X-rated trysts in 2015.
Josh resigned from his position with the Family Research Council and publicly apologized for his actions. "I have been the biggest hypocrite ever," he said in a statement posted to his family's website in August 2015. "I am so ashamed of the double life that I have been living and am grieved for the hurt, pain and disgrace my sin has caused my wife and family, and most of all Jesus and all those who profess faith in him."
Jana Duggar (born January 12, 1990)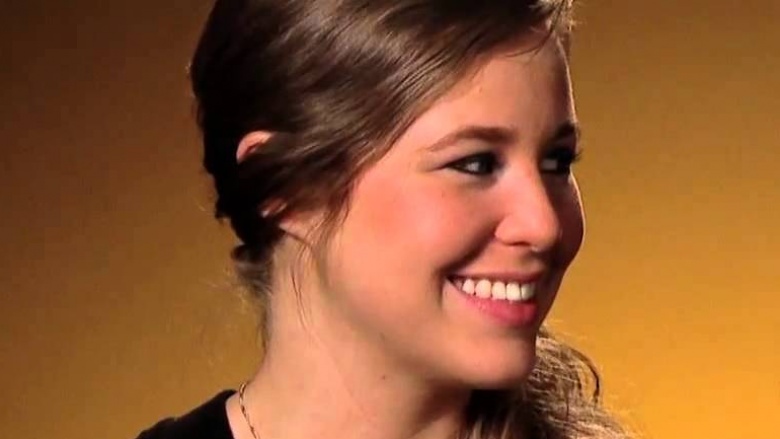 Fans often refer to Jana as "Cinderella Duggar" because she seems to spend a lot of time babysitting her siblings' kids and looking after her siblings who are still kids, with next to no excitement of her own. She is neither married nor courting, and in the Duggars' online scrapbook, Jana is the only member whose "future plans" entry is blank.
Rumors circulated in 2015 that she was leaving Tontitown, Arkansas to attend a Christian college, but at the time of this writing, Jana was still living with her parents and studying midwifery. Gossip sites linked her romantically to former NFL quarterback Tim Tebow, but it turns out the two had never even met. Perhaps Jana should leave behind a glass slipper at her next Bible study.
John-David Duggar (born January 12, 1990)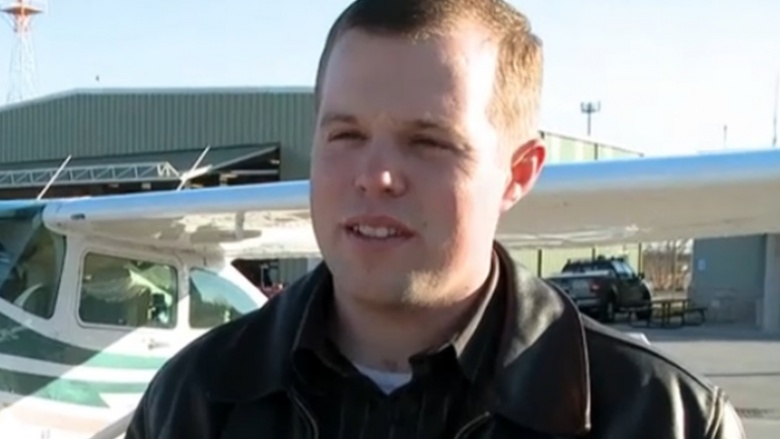 Jana's twin brother is also single, though his father jokingly asked for girlfriend applications on an episode of the show. Gossip outlets have linked John-David to every woman spotted within arm's length, but his parents said he has never been in a relationship. "He's still waiting for the right one at the right time," they said in a statement. According to the family's website, John-David works in construction and serves with his hometown fire and police departments. He also has a pilot's license.
John-David was vocal about Josh's wrongdoing. "One of the toughest things I ever had to tell my older brother was, 'I don't want to be like you anymore,'" he said on a TLC special in December 2015. He said he's striving to be a better role model to his siblings.
Jill Michelle Dillard (born May 17, 1991)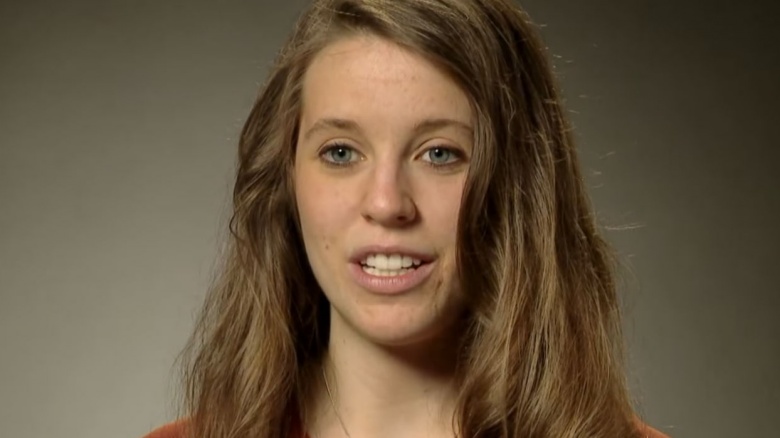 Fans caught a highly-anticipated glimpse of Jill (Duggar) Dillard in December 2015 when TLC aired a three-part series called Jessie and Jill: Counting On. As the title suggests, the special focused on the sisters, who had both become first-time moms in the tumultuous period between their brother's scandal and the cancellation of 19 Kids and Counting. Jill married family friend Derick Dillard in June 2014 and welcomed son Israel David the following spring. In July 2015, the young family moved to El Salvador to serve as Christian missionaries. Like her parents, the Dillards plan to forgo birth control. She told ABC News, "Both of us want as many kids as God will give us, and we've talked about adoption."
Jessa Lauren Seewald (born November 4, 1992)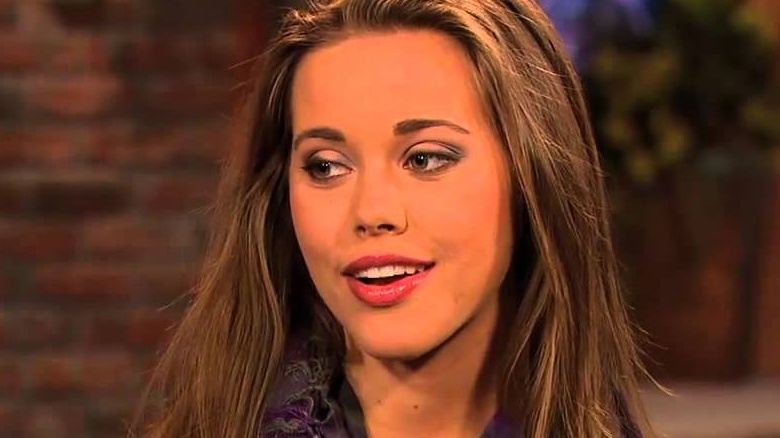 Together with her big sis Jill, Jessa (Duggar) Seewald is speaking out about her brother's transgressions and moving forward as a wife and mother. Appearing together on The Kelly File in June 2015, Jessa and Jill came forward as victims of Josh's abuse. The sisters said Josh inappropriately touched them while they were sleeping and clothed, but they did not know they had been molested until their parents told them.
Jessa met husband Ben Seewald at church. They married in November 2014, rented a small house from her parents, and welcomed son Spurgeon Elliot just days after their first anniversary. On the Duggar Family Blog, Jessa said she and her hubby were working for the Duggars' real estate business. "I think it's so awesome when families have the opportunity to work together as a team like this!" she said. Jessa and Ben are also interested in missionary work and adoption.
Jinger Nicole Duggar (born December 21, 1993)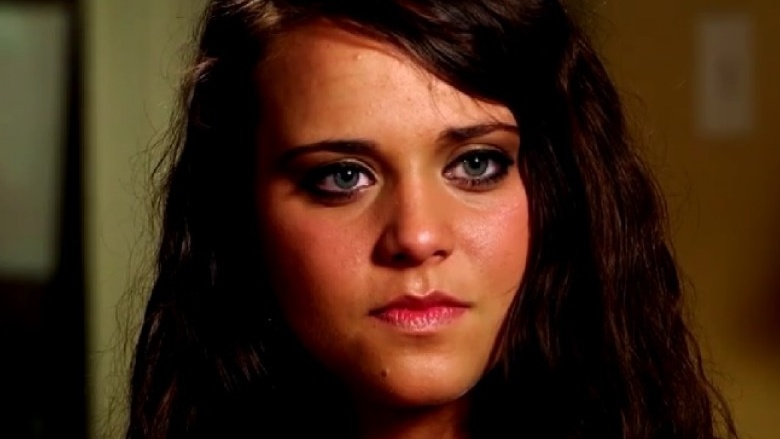 Jinger has been tough to follow since the show's cancellation. At the time of this writing, she lived at home, worked for the family business, and (gasp!) did not use social media accounts. Her fans have been clamoring for more information and begging for a spin-off show. "Now that Jinger is next in line to start looking for a husband, TLC might look to capitalize on her search," reported Inquisitr. In September 2015, rumors erupted that Jinger was discreetly dating country singer Lawson Bates of the reality series Bringing Up Bates. The two share a lot in common: 18 siblings, conservative values, and growing up on TV, but neither family has confirmed a courtship. It seems Jinger is still single and ready to side hug.
Joseph Garrett Duggar (born January 20, 1995)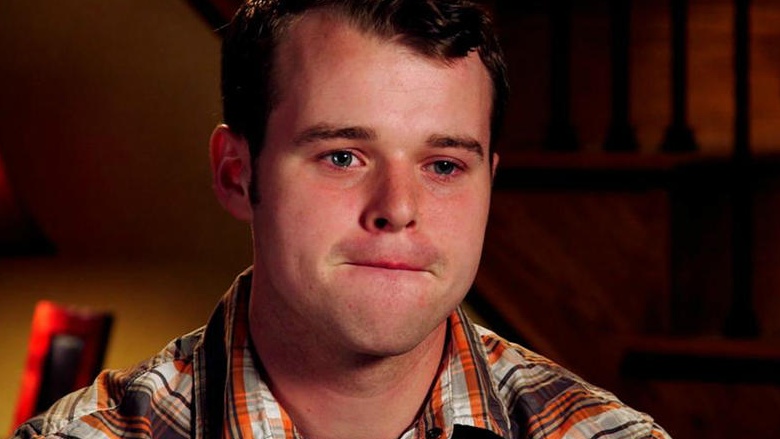 Joseph became the first member of his family to pursue higher education when he set off to Crown College of the Bible in Powell, Tennessee in 2015. Gossip sites desperately tried to link him romantically to fellow reality star and Crown coed Tori Bates of Bringing up Bates, but a courtship has not been confirmed. Joe keeps a low profile on social media, but he did appear on TLC's special series in December 2015 to tearfully discuss his big brother's scandal. He said Josh's actions "broke my heart."
Josiah Matthew Duggar (born August 28, 1996)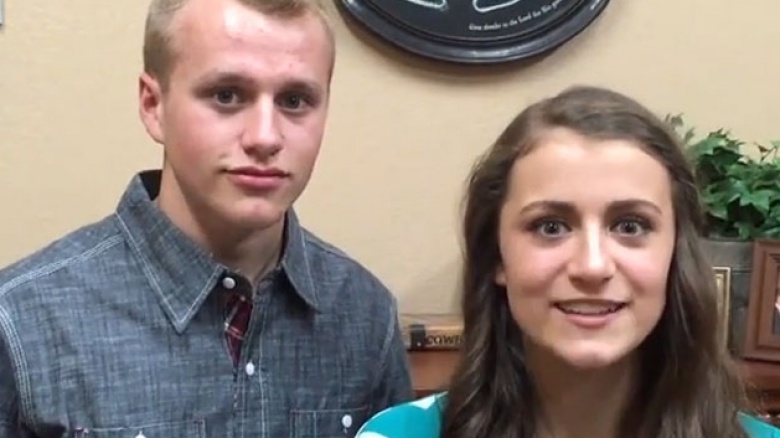 Screenshot/TLC
Fan favorite Josiah has fallen off our radar since ending his courtship with Marjorie Jackson, a girl he got to know while taking Spanish lessons from her mom. In a joint statement to ABC News in August 2015, the family said, "We are so grateful that they each are seeking the Lord's will for their future...Both are thankful for the time getting to know each other, and their families continue to enjoy each other's company and close friendship." We presume the scandal surrounding Josiah's big brother sped up that breakup.
Joy-Anna (born October 28, 1997)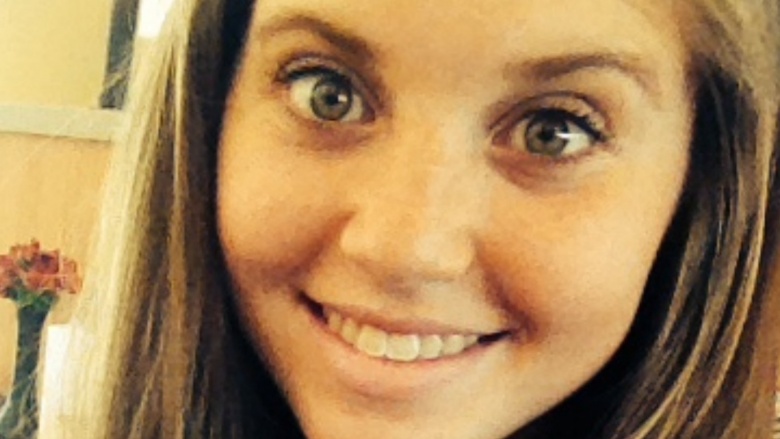 Duggar Family/Facebook
Turning 18 in the Duggar household is a really big deal because it means Joy-Anna is old enought to court. Translation: she can go on dates, but they must be chaperoned. She can "hug" a boy by standing side-by-side, but not chest-to-chest. She can get engaged, but no necking until the wedding day. We suppose the other rites of an 18th birthday, tattoos and smokes, are out of the question too. Joy-Anna's big day happened in October 2015, and the family's celebrations runneth over online. "You live up to your name!" her parents wrote on their Facebook page. "You bring JOY into the lives of others and your love for God and faithfulness to His word inspire us all!"
According to the family's website, "Joy Joy" assumed the role of "overseer" in their home, meaning she's in charge of making sure the younger siblings finish their homework. She enjoys weightlifting and plans to pursue mission work, politics, marriage and motherhood.