Director Oliver Stone Accused Of Groping Model In The '90s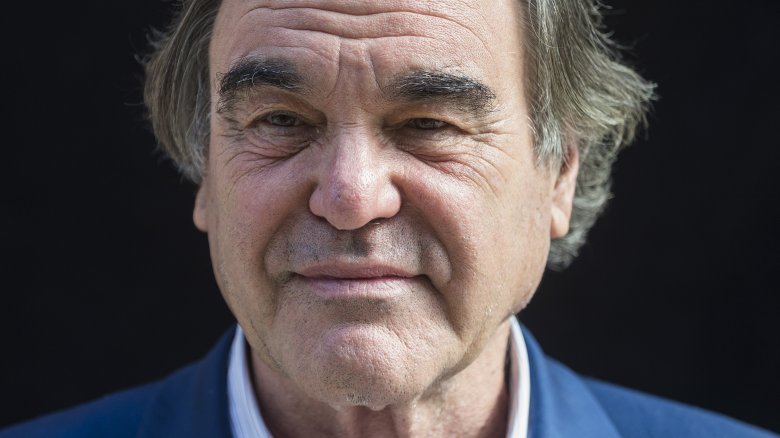 Getty Images
The famous director is facing a disturbing allegation.
Variety reports that former Playboy model Carrie Stevens has accused Oliver Stone of sexually assaulting her during a party in the '90s. Her claim comes just days after he appeared to come to the defense of disgraced producer Harvey Weinstein.
"Two of a kind! When I heard about Harvey, the first person I thought of was Oliver Stone, and it figures," Stevens began in a post on Facebook. "I was only 22 years old. Oliver walked past me & grabbed my boob as he waltzed out the front door of a party. I still remember the cocky grin on his face like he got away with something."
Stevens went on to declare that men who sexually harass and abuse others are "not above the law." Referencing President Donald Trump's infamous Access Hollywood tape, in which he bragged about grabbing women by their genitalia, she noted, "It's common decency NOT to grab boobs, p***ies (like our President does)...or any other body part of another uninvited."
In a comment below her post, Stevens continued, "I am sure Oliver doesn't remember...but grabbing my boob was a blip in the map to him. But to me, I was humiliated and it was the first time I realized that some men have no interest in me as an actress, only as a sex object."
Though she worked for the controversial Playboy magazine, she noted, "Everyone at Playboy treated me like a lady, with respect...and no one at Playboy grabbed my boobs."
After investigative reports in The New York Times and The New Yorker exposed Weinstein's alleged decades-long history of sexual harassment, assault, and rape, Stone seemed to sympathize with him. "I'm a believer that you wait until this thing gets to trial," Stone, 71, told The Hollywood Reporter. "I believe a man shouldn't be condemned by a vigilante system. It's not easy what he's going through, either."
Stone later walked back on his comments, stating on Facebook, "I've been traveling for the last couple of days and wasn't aware of all the women who came out to support the original story in the New York Times."
"After looking at what has been reported in many publications over the last couple of days, I'm appalled and commend the courage of the women who've stepped forward to report sexual abuse or rape," the director and writer went on, stating that he would not be working on his latest project, Guantanamo, so long as The Weinstein Company was involved.