The Rare Medical Condition The Middle Star Atticus Shaffer Lives With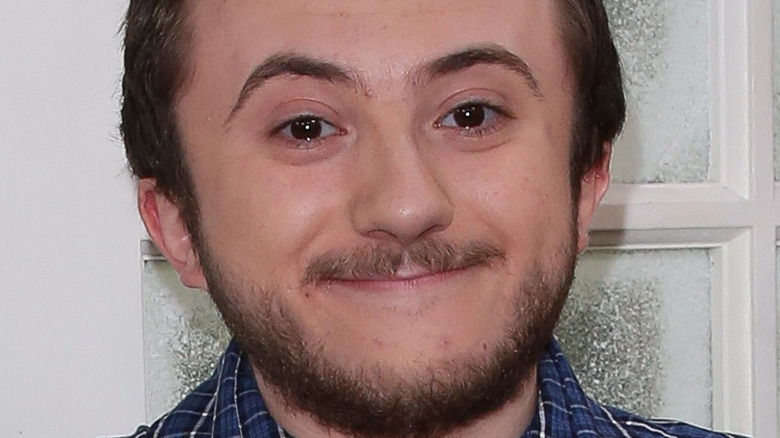 Paul Archuleta/Getty Images
The hit sitcom "The Middle" featured an ensemble of funny and colorful characters. The Heck family was a kooky bunch, both dysfunctional and loving all at once. But the youngest Heck member Brick arguably became the standout on the show. Both nerdy and often at odds with his family members, the role was expertly played by Atticus Shaffer. The young actor gave a showy performance with biting sarcasm.
Since starring in the show, Shaffer has stayed busy working in the entertainment industry. While he hasn't featured much on-screen outside of an appearance in "Never Have I Ever," Shaffer has ventured into voice acting instead. According to Behind the Voice Actors, Shaffer has lent his signature tones to "Harvey Girls Forever!" and "Home For the Holidays" among others. He told The Stuff, "Acting is a very beneficial part of my life in the way that it has shown me a lot of different things and I've been able to see a plethora of different fields just in this business alone."
A professional and showman, Shaffer doesn't let on that he's living with a rare medical condition — but he has never shied away from discussing it publicly, which has undoubtedly inspired others. Shaffer has osteogenesis imperfecta, also known as brittle bone disease, according to theNational Organization for Rare Disorders. As a result, the disorder affects the connective tissues in Shaffer's body causing his bones to be both fragile and easy to break.
Atticus Shaffer discusses how he deals with his condition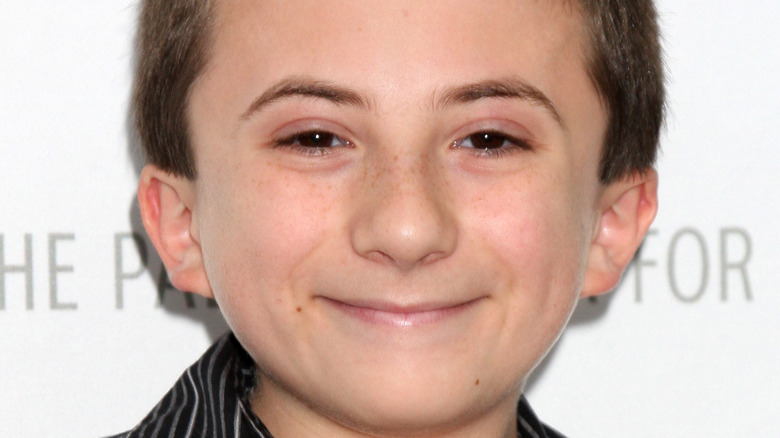 Kathy Hutchins/Shutterstock
Atticus Shaffer thanks his mother for inspiring his road to acting, going the distance to ensure his disorder never held him back. When he was born, doctors told her that he would probably be using a wheelchair for the rest of his life. But Shaffer's mom was determined to not let her son end up with a wheelchair. In an April 2015 interview with Hollywood.com, Shaffer said, "If it wasn't for my mum, I would not be standing here, actually standing. That's what's so cool about my mum. She was there for me and she never wanted me to feel any different."
But Shaffer still has faced his challenges with the disorder. For one, he's experienced several fractures in both his legs and backs. As a result, the actor has had to have multiple surgeries. In a January 2019 interview with PureFlix, Shaffer opened up about the painful experience. "I do know pain. I've had many fractures in my life ... I've had plates, screws, rods put in through all my legs, my back is in an s-curve because of it." He's said the condition has helped him find his faith, even getting baptized. 
Despite being prone to fractures, Shaffer doesn't believe his disorder has affected his acting career. In an interview with The Stuff, Shaffer said that he just had to be extra careful when on set. "I am still very able-bodied. This in no way disables me. It is a part of me but it is not me."
Atticus Shaffer wants to inspire others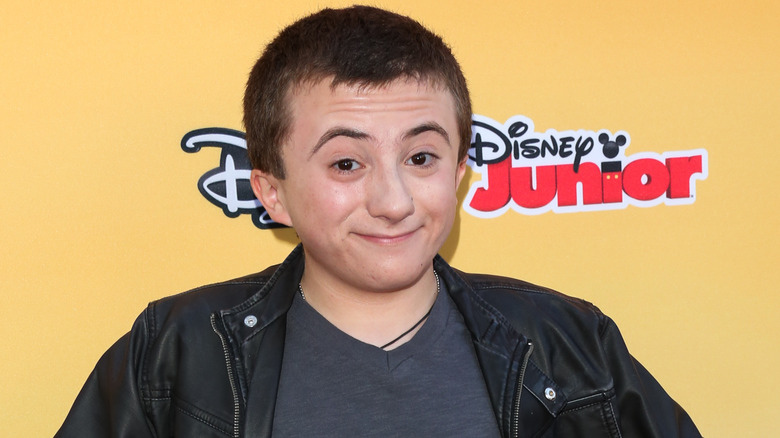 Paul Archuleta/Getty Images
Atticus Shaffer believes he's in the perfect position to shine a light on both his disorder and help others who feel alone. As a celebrity and actor, Shaffer wants to encourage others to pursue their dreams and passions despite whatever challenges they may face. In an interview with Parade, Shaffer said, "My message to people with or without a condition is the fact that you can still do anything you set your mind to. You just have to do it in a slightly different way than other people."
Additionally, Shaffer doesn't want to be remembered for just having osteogenesis imperfecta. In an interview with The Stuff, Shaffer said the disorder is just a small part of his life. "My condition is just a small part of me and it's the same as hair color, eye color, whatever," he said, adding, "That was what my mom instilled in me ever since I was a baby — 'Be yourself, you are exactly the way you're supposed to be. You just have something that makes you unique, different.'"
For that reason, Shaffer believes that his "The Middle" character Brick can inspire all of us. The character is both a little nerdy, a little odd, and a little weird, but like the other Heck children, Brick is confident and proud of who he is. Shaffer told Parade, "That's what I really love about Brick. He is different, but he loves being different ... I think he's a good role model."