Minka Kelly Addresses Rumors She Broke Up Jesse Williams' Marriage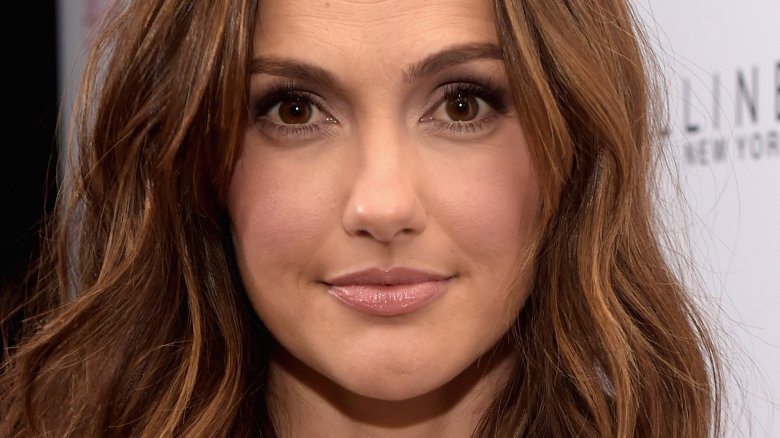 Getty Images
The actress is over people assuming that she caused boyfriend Jesse Williams' divorce from his wife of five years.
As E! News recounted, the short-lived drama all started on Instagram when one user left a comment on Minka Kelly's post, writing, "I hope the cheating rumors aren't true. It would be disappointing."
Kelly, obviously tired of these rumors, was quick to fire back, stating, "They're not. Hate for you to be disappointed." She added, "Glad I could clear that up for you. Now f**k off."
Kelly, 37, has long been suspected of coming between Williams and his now-estranged wife, Aryn Drake-Lee. Not long after news broke of Williams' divorce, Kelly was spotted hanging around with the Grey's Anatomy actor and father of two, with whom she'd been filming a video game-movie project (via TMZ).
While the two seemed to be just friends at the time, a source later told Us Weekly that Kelly and Williams were a couple. "It's been a few months," the insider said in May 2017. "They're legit."
While Kelly and Williams have mostly kept quiet about their romance, Williams, 36, did speak out about his divorce in a Jay-Z's mini-documentary about his album 4:44, as Nicki Swift previously reported.
"I was in a relationship 13 years, 13 real years, not 5 years, not 7 years, 13 years and all of a sudden mother f***ers are writing think-pieces that I somehow threw a 13-year relationship—like the most painful experience I've had in my life like with a person I've loved with all of my heart—that I threw a person and my family in the trash because a girl I work with is cute," he said.
While we wait to hear more about Kelly and Williams' relationship, read all about the actress' shady side.