The Truth About Ryan Phillippe's Relationship With Abbie Cornish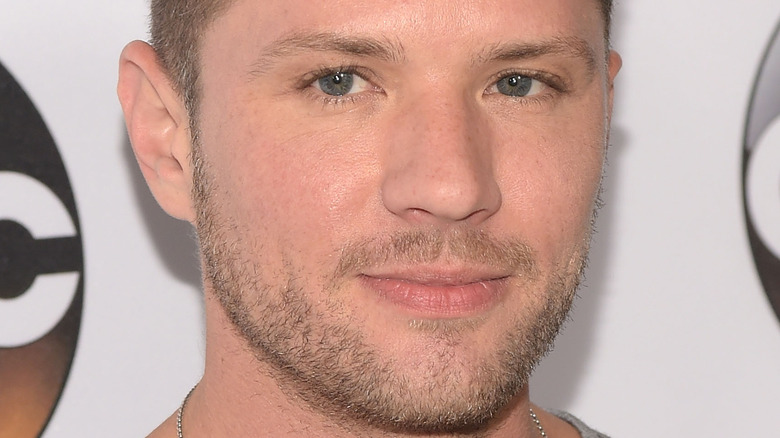 Jason Kempin/Getty Images
In 2006, when Reese Witherspoon won a Golden Globe for her "Walk The Line" performance, husband and "Cruel Intentions" co-star Ryan Phillippe was so overjoyed. he jumped up out of his seat and even gave her a playful smack on her bottom as she rose to the stage. Joking that he hit her like a line-backer as she accepted the award, it seemed the pair had so much love and playfulness in their 7-year marriage. But later that year, it all came crumbling down when Hollywood's power couple called it quits.
The exes cited "irreconcilable differences" as the reason for their divorce, per Entertainment Tonight, and in the subsequent years, the "Legally Blonde" star has said that getting married at such a young age was the main catalyst. "I was so, so young. I was, like, ridiculously young," she told Elle UK (via Daily Mail), and the "Crash" star was forced to agree. "I think more of the problem was age," he said on "Larry King Now" in 2015. "When we got together we were so young."
But that didn't stop Hollywood insiders and gossip blogs from casting aspersions that Phillippe had cheated on the "Big Little Lies" star. In 2006, he was filming the movie "Stop-Loss" alongside Australian actor Abbie Cornish while married to Witherspoon. Cornish had made a name for herself with her powerhouse performances in "Candy" opposite Heath Ledger, and in Jane Campion's "Bright Star" which was nominated for both an Oscar and Cannes' Palme D'or. After his divorce, Phillippe and Cornish went public with their relationship, but did he cheat?
Ryan Phillippe denies cheating rumors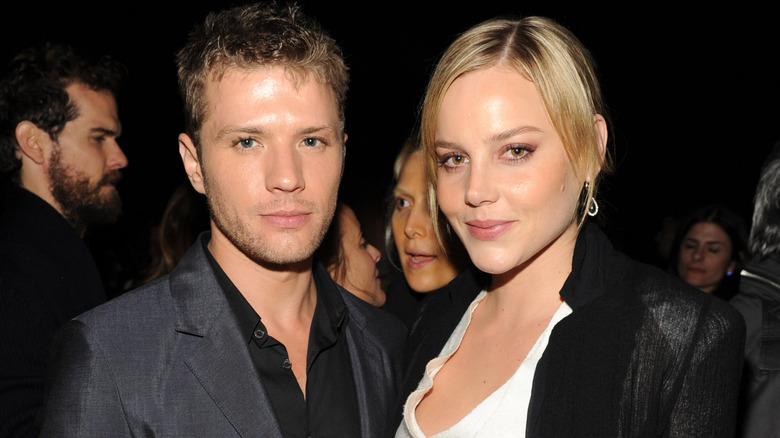 Frazer Harrison/Getty Images
Popular Tinsel Town gossip blogs in the aughts were often brash and brazen, and some flat out insinuated that Ryan Phillipe was a cheat. "He's been with Abbie Cornish since cheating with her on Reese Witherspoon," LaineyGossip wrote. In W Magazine (via People), Cornish would call this period of intense scrutiny and criticism as "a really difficult time for me."
In 2008, Ryan Phillippe let it be known that the media's labelling of his girlfriend as a homewrecker amid his divorce was unfair, and denied ever cheating on his ex-wife. "It was unfair for her to be called the names that she was, because it wasn't about that," he told People. "I don't think an outside person can ever cause a divorce. I had difficulties in my relationship, and in my marriage, long before I ever met her."
Cornish and Phillippe ended up moving in together in LA, with the "W/E" star telling W Magazine (via People), "It was love that brought me here, not work." In 2017, she recounted to Sunday Life that, "In the end, I moved to LA for love, because Ryan and I really wanted to live together and his two kids were in LA," (via Daily Mail). She also recounted to Porter (via SBS News), "I'm a hopeless romantic. That's probably my weakest point." That weak point may have been the couple's undoing.
Reese consoled Ryan during his breakup with Abbie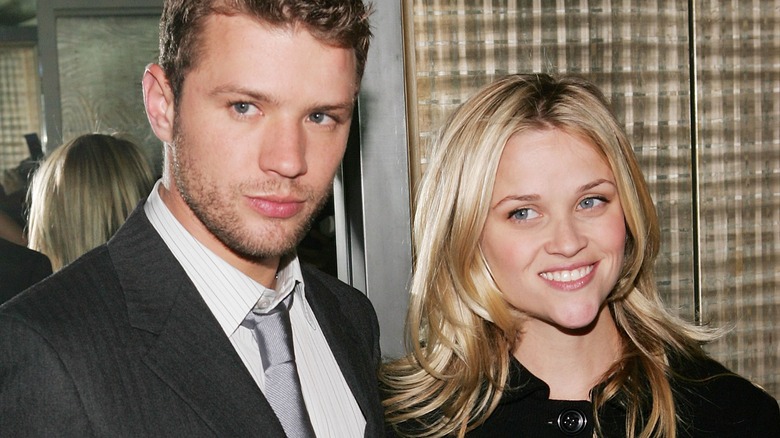 Evan Agostini/Getty Images
After four years together, Ryan Phillippe and Abbie Cornish decided to call it quits in 2010. People reported at the time that both parties were claiming they dumped the other. A few months after their split, Phillippe spoke to Howard Stern on the host's SiriusXM radio show and said, "I have a new rule: not to date anyone who has a publicist," via Us Weekly. 
"Who announces a breakup? I don't understand that!" he continued, before expressing his dismay at how he's been painted the villain since his divorce from Reese Witherspoon. "I've been dumped on in the press for relationship stuff since Reese and I divorced. I'm tired of getting s***** on. I don't feel like I deserve it. He also revealed that he and Witherspoon have not only "gotten to a place where we're great friends and great co-parents," but that they also console each other after their respective breakups. "After I had my breakup, she called, and after she did, I called," Phillippe said, referencing Witherspoon's split from actor Jake Gyllenhaal.
Since then, Phillippe and Witherspoon have reunited to celebrate their kids Ava and Deacon. In October 2021, son Deacon celebrated his 18th birthday, and mom and dad posted about the happy occasion on their respective Instagram accounts, with Phillippe praising both son and mother, writing, "You are a true light in this world and are so loved by all who know you. We are lucky to be your mom and dad ... I'd say we did pretty good @reesewitherspoon."