Winona Ryder Makes Rare Comments About Her Life After Johnny Depp Breakup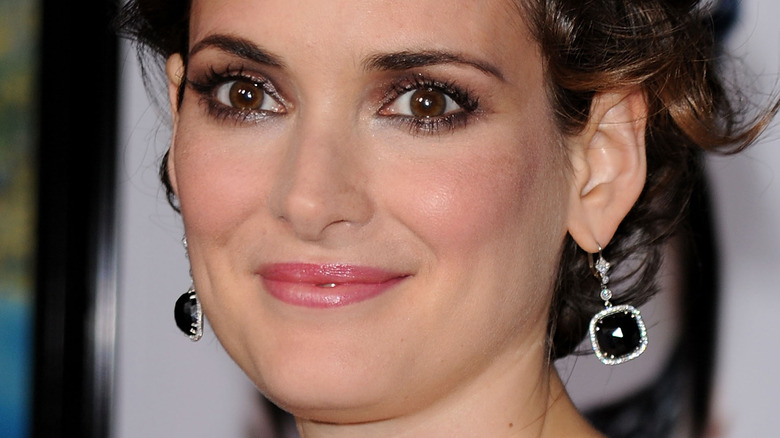 Jason Merritt/term/Getty Images
Winona Ryder has been in Hollywood for 35 years, and in that time, she starred in some of most popular movies of her generation, like "Heathers," "Mermaids," "Edward Scissorhands," and "Girl, Interrupted." Being young and in Hollywood can mean a lot of attention paid upon one's personal life, and for the young star in the late '80s, she experienced just that when Ryder got engaged to actor Johnny Depp in 1989, a mere five months after they met, per People. Their relationship, Ryder has admitted, was a pivotal moment in her life.
"When I met Johnny, I was pure virgin," she told Elle UK in 2009 (via StyleCaster) "He changed that. He was my first everything. My first real kiss. My first real boyfriend. My first fiancé. The first guy I had sex with. So he'll always be in my heart. Forever." Depp ended up getting a "Winona Forever" tattoo on his upper arm that he proudly displayed at the time. Alas, it wasn't meant to be. After four years, the couple called it quits, with a rep telling People in 1993, "They're young, and they grew apart." According to CheatSheet, "Winona Forever" became "Wino Forever," and Ryder said she took the breakup hard. "I had just had my first real breakup, the first heartbreak. Everybody else just thought I had everything in the world but inside I was completely lost," she told Elle UK.
Now she's opening up about the toll her breakup with Depp took on her mental health.
Winona Ryder's breakup with Johnny Depp was hard on her mental health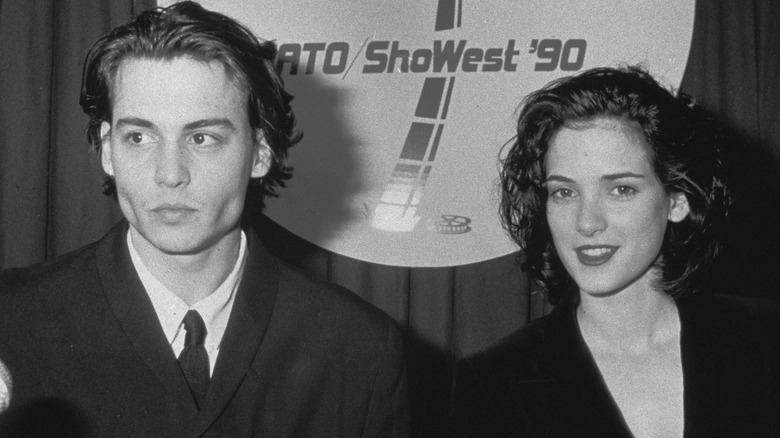 Michael Ochs Archives/Getty Images
In a new interview with Harper's Bazaar, "Stranger Things" actor Winona Ryder reveals that she's never publicly spoken about her mental health struggles following her 1993 breakup with Johnny Depp, until now. She even likens the fallout to her 1999 movie "Girl, Interrupted," in which she played a young woman in a mental health facility alongside Angelina Jolie (who won an Oscar for her role). 
"That was my 'Girl, Interrupted' real life," she tells the outlet, adding that her therapist advised her to think kindly upon her younger self. "I remember, I was playing this character who ends up getting tortured in a Chilean prison [in the 1994 drama 'The House of the Spirits']. I would look at these fake bruises and cuts on my face [from the shoot], and I would struggle to see myself as this little girl. 'Would you be treating this girl like you're treating yourself?' I remember looking at myself and saying, 'This is what I'm doing to myself inside.' Because I just wasn't taking care of myself."
In 2016, Ryder told Time that, with the ongoing legal drama between Depp and his ex-wife Amber Heard, she had to voice that their relationship was never abusive. "Imagine if someone you dated when you were — I was 17 when I met him — was accused of that. It's just shocking. I have never seen him be violent toward a person before."