Former Pussycat Dolls Member Kaya Jones Compares Group To A 'Prostitution Ring'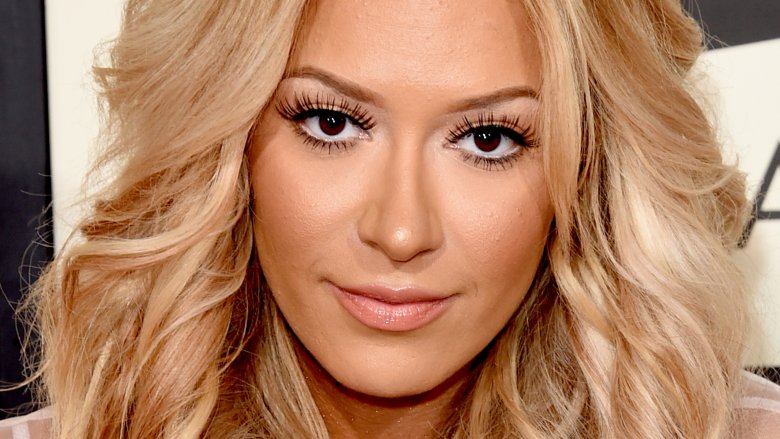 Getty Images
The singer just spoke out against the famous girl group.
On Oct. 13, 2017, former Pussycat Dolls member Kaya Jones, who left the group before their first record release, took to Twitter to describe her alleged experience with the people behind such songs as "Buttons" and "Don't Cha." And she did not hold back.
"I wasn't in a girl group. I was in a prostitution ring," Jones wrote. "Oh & we happened to sing & be famous. While everyone who owned us made the $."
Jones went on to claim that her experience was "bad enough" that she decided to "walk away from [her] dreams" and a whopping $13 million record deal. She tweeted that she wanted the group's "den mother from hell," presumably Pussycat Dolls founder Robin Antin, to come forward and explain "why another 1 of her girl group girls committed suicide" and to "tell the public how [she] mentally broke [them]."
"To be apart of the team you must be a team player," Jones continued. "Meaning sleep with whoever they say. If you dont they have nothing on you to leverage."
She alleged that, presumably, the execs behind the group (she doesn't name names), who she says only paid members $500 a week, would get the singers addicted to drugs as a way to control them. Jones said that the girls were warned that if they ever spoke out about the "abuse" their career would've been ruined or they would "end up dead."
However, Antin has since disputed Jones' accusations. Speaking to The Blast, the girl group founder said Jones' claims are "disgusting, ridiculous lies" and that the singer is "clearly looking for her 15 minutes." What's more, Antin said that Jones was never officially a part of the Pussycat Dolls, having only been on trial to join. She also condemned Jones' comments about G.R.L. member Simone Battle's suicide, calling it "nasty" and disrespectful.
According to E! News, Asia Nitollano, a former Pussycat Doll, also spoke out about Jones' allegations. "Who is Kaya Jones? Lol She was not apart of The Pussycat Dolls the recording group so I do not know her. If she was in the Vegas show then I know nothing about that nor have I ever heard such a thing."
She reportedly went on to say, "Judging from google she looks like she just wants her 15min of fame. (Side note... it says she's a Trump supporter... but yet she's Canadian, which means her vote doesn't count!!!! ) Same with this comment about The Pussycat Dolls; she wasn't in the group so her opinion doesn't count!!!!"
It's worth noting that the girl group has recently made headlines, with The Sun reporting that the Pussycat Dolls' most famous former member Nicole Scherzinger will reunite with the group for a new tour.
While we wait for more details about Jones' allegations, read up on some major celebrity scandals that everyone forgot about.