Demi Lovato Responds To News Of Ex-Boyfriend Joe Jonas' Engagement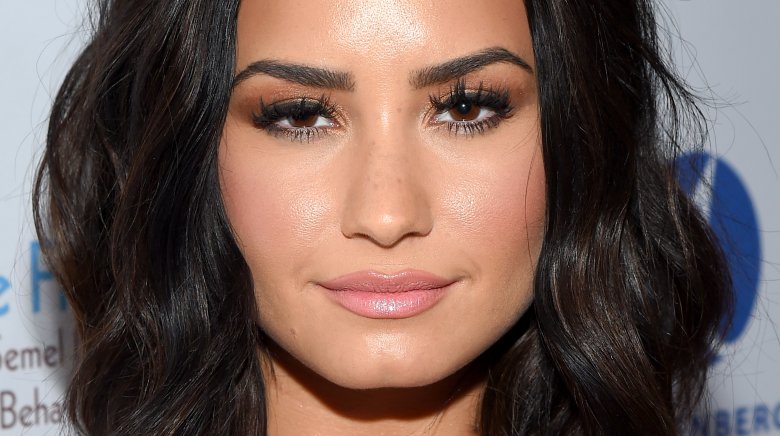 Getty Images
The "Sorry Not Sorry" singer has something to say about her ex's big news.
On Sunday, Oct. 15, 2017, Demi Lovato took to Instagram to comment on Joe Jonas' announcement that he'd asked girlfriend and Game of Thrones star Sophie Turner to marry him—and she said yes!
"HUGE CONGRATS," Lovato, 25, wrote beneath a photo of Turner's shiny new ring (via Us Weekly). "Sooooo happy for the both of you!"
Guess there's no bad blood between these two former lovebirds. As Lovato's fans may recall, Lovato and Jonas dated after starring in the Disney Channel original movie Camp Rock and its sequel, Camp Rock 2. Just days before Jonas' big announcement, Lovato's team shared a clip from her upcoming documentary, Simply Complicated, showing the singer relive the moment she first kissed her co-star.
"Oh my god, wait," Lovato said in the clip while she watched Camp Rock on a laptop (via Billboard). "This is the moment I friggin' fell in love with him, in real life. I wasn't acting much. We had our first kiss on camera."
And while it'd seem like Lovato fell hard for the Jonas brother, she admitted that they would end up only dating for "like a month or two."
While we'd assume Lovato's completely over her past relationship with Jonas (it's been about seven years, after all), we can't help but wonder if her feelings for Jonas' younger brother, Nick, has anything to do with it. As Nicki Swift previously reported, it's been speculated that Lovato's new song "Ruin the Friendship" is about none other than the Kingdom actor. And, during an interview with Ellen DeGeneres, Lovato appeared bashful when the topic came up, stating, "Something that I will always keep to myself is who I write my songs about."
Not exactly a denial, huh?