Lena Headey Reveals Disturbing Encounters With Harvey Weinstein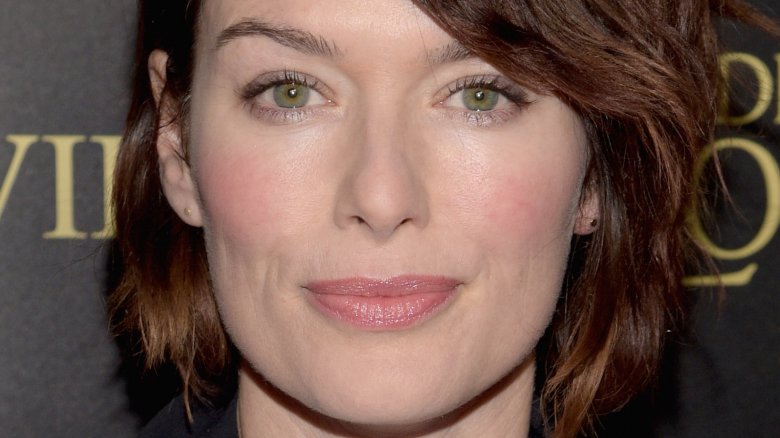 Getty Images
Lena Headey has opened up about her own experiences with Harvey Weinstein in the wake of his ongoing sexual assault scandal. The actress took to Twitter on Tuesday, Oct. 17, 2017, detailing the film producer's unwanted sexual advances toward her.
"The first time I met Harvey Weinstein was at The Venice Film Festival. The Brothers Grimm was showing there," the Game of Thrones star began, adding that she had been "subjected to endless bullying by the director Terry Gilliam" while filming the 2005 movie. 
"At one point Harvey asked me to take a walk down to the water, I walked down with him and he stopped and made some suggestive comment, a gesture, I just laughed it off," the 44-year-old continued. "I was genuinely shocked, I remember thinking, it's got to be a joke, I said something like...'Oh come on mate?!?? It'd be like kissing my dad!!'"
Headey was "never in any other Miramax film" following the incident, and only saw Weinstein again years later, meeting for breakfast at a hotel in Los Angeles. "I had always carried the thought that he'd never try anything with me again," she wrote. "I believed he respected my boundary and wanted to talk about potential work." 
However, Weinstein instead "said, 'let's go up to my room, I want to give you a script,'" Headey continued. "We walked to the lift and the energy shifted, my whole body went into high alert, the lift was going up and I said to Harvey, 'I'm not interested in anything other than work,'" adding, "He was silent as I spoke, furious...I felt completely powerless."
Luckily, Weinstein's hotel key card to his room refused to work, and he walked her back downstairs, "holding tightly to the back of [her] arm." As the British actress concluded, "He whispered in my ear, 'Don't tell anyone about this, not your manager, not your agent.' I got into my car and I cried." 
Headey's reveal comes after Weinstein's three decades long history of alleged sexual misconduct, including rape, was uncovered in shocking exposés by The New York Times and The New Yorker. Since then, dozens of actresses have come forward with accusations against the disgraced Hollywood exec, and many celebrities have condemned his alleged behavior.