Olympic Gymnast McKayla Maroney Accuses Team Doctor Of Sexual Abuse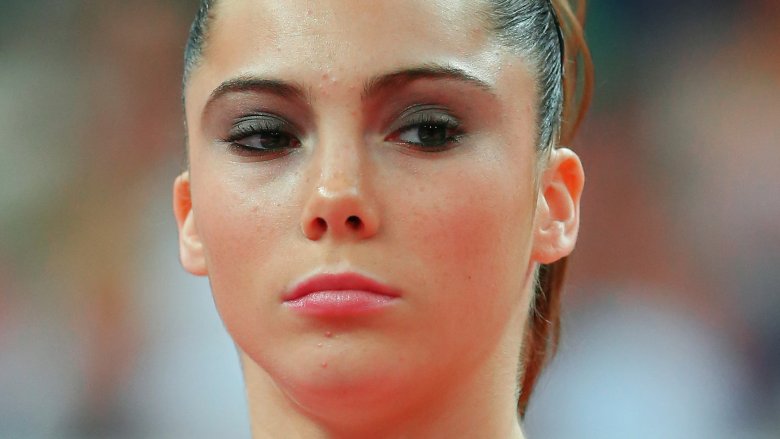 Getty Images
The two-time Olympic medalist just made a serious allegation.
On Wednesday, Oct. 18, 2017, McKayla Maroney joined the #MeToo movement on Twitter, and, in a lengthy text image, accused the United States Women's National Gymnast Team doctor, Dr. Larry Nassar, of sexual assault. In her post, Maroney claimed that Nassar had repeatedly molested her, saying he called his actions a form of intra-vaginal "treatment."
"Dr. Nassar told me that I was receiving 'medically necessary treatment that he had been performing on patients for over 30 years,'" Maroney stated. "It started when I was 13 years old, at one of my first National Team training camps, in Texas, and it didn't end until I left the sport."
The former Olympian, now 21 years old, went on to claim that Nassar had abused her "whenever and wherever this man could find the chance," noting that he'd allegedly molested her before her team took home the gold medal and before she earned her silver in 2012. Furthermore, she alleged that Nassar had once given her a sleeping pill while on a flight to Tokyo. Maroney, who was 15 years old at the time, said, "...and the next thing I know, I was all alone with him in his hotel room getting a 'treatment.' I thought I was going to die that night."
#MeToo pic.twitter.com/lYXaDTuOsS

— mckayla (@McKaylaMaroney) October 18, 2017
Maroney's not the only athlete to speak out against Nassar in recent weeks. TMZ notes that 125 women have already filed a lawsuit against Nassar for alleged abuse.
As Nicki Swift previously reported, Charmed actress Alyssa Milano started the #MeToo Twitter movement on Oct. 15, 2017, in an effort to raise awareness to number of men and women who have been victims of sexual harassment and abuse. At the time of writing, Milano's original tweet has over 64,000 responses.
Milano's post was a reaction to disgraced Hollywood producer Harvey Weinstein's ongoing sexual abuse scandal.