Molly Ringwald Says She Was Sexually Harassed At Age 13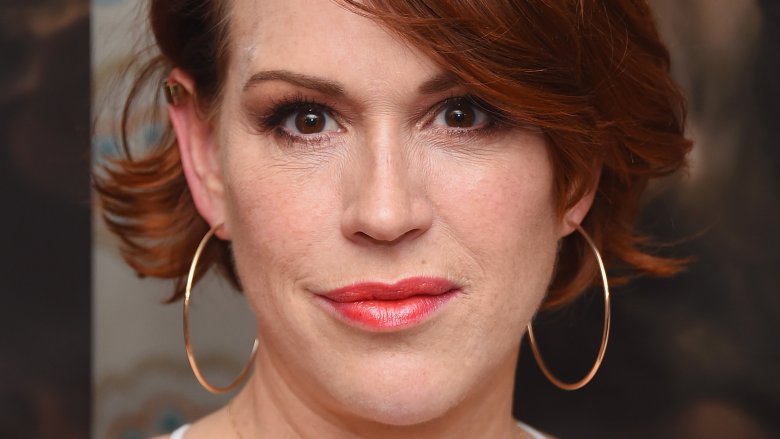 Getty Images
Molly Ringwald is breaking her silence in the wake of Harvey Weinstein's ongoing sexual assault scandal.
The Breakfast Club actress opened up about her own experiences with sexual harassment in her "All the Other Harvey Weinsteins" piece for The New Yorker on Tuesday, Oct. 17, 2017. In the essay, Ringwald revealed that, while Weinstein never sexually abused her, she was warned about him before working on Miramax's 1990 movie Strike It Rich. After the movie was completed, the Brat Pack actress, then 22, sued Weinstein and his brother for lost wages and "never worked with Harvey or the company again."
"While my own Harvey story may be different, I have had plenty of Harveys of my own over the years, enough to feel a sickening shock of recognition," the 49-year-old wrote. "When I was 13, a 50-year-old crew member told me that he would teach me to dance, and then proceeded to push against me with an erection. When I was fourteen, a married film director stuck his tongue in my mouth on set." 
"I could go on about other instances in which I have felt demeaned or exploited, but I fear it would get very repetitive," the Pretty in Pink star continued. "Then again, that's part of the point. I never talked about these things publicly because, as a woman, it has always felt like I may as well have been talking about the weather. Stories like these have never been taken seriously. Women are shamed, told they are uptight, nasty, bitter, can't take a joke, are too sensitive. And the men? Well, if they're lucky, they might get elected President."
Despite these experiences, Ringwald is hopeful that Hollywood will "enact real change," adding, "I hope that young women will one day no longer feel that they have to work twice as hard for less money and recognition, backward and in heels. It's time. Women have resounded their cri de coeur. Listen."
Ringwald's reveal comes after Weinstein's 30-year history of alleged sexual misconduct, including rape, was exposed by The New York Times and The New Yorker earlier this month. Several celebrities have since condemned his behavior, as dozens of actresses have come forward with accusations against the disgraced film producer.