Diana Ross To Receive Lifetime Achievement Award At The 2017 AMAs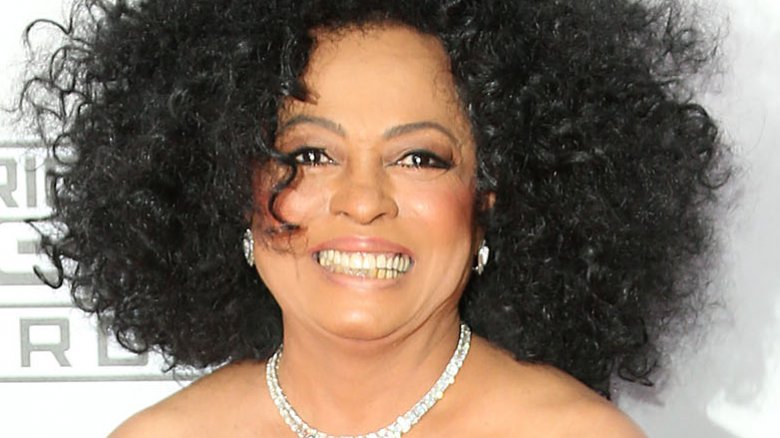 Getty Images
Diana Ross, whose incredible career spans five decades, will be honored at the 2017 American Music Awards.
On Wednesday, Oct. 18, 2017, it was announced that the Motown Queen will receive the prestigious award for Lifetime Achievement in November and will celebrate the occasion with a performance. "I have endless memories of all the years that I have appeared on the American Music Awards," Ross said in a statement (via E! News). "It started with Dick Clark and The Caravan of Stars and American Bandstand. It was Dick Clark who said 'Music is the soundtrack of our lives.' So true. I am so excited to be receiving this honorable award."
"It took a lifetime to get here, I'm not going anywhere," she continued (via Page Six). "It's been a wonderful journey for me of joy and much appreciation."
According to the show's press release, the award is "only given to artists who have made truly exceptional contributions to the music industry" (via E! News). Previous winners include the likes of Whitney Houston, Michael Jackson, Frank Sinatra, and Paul McCartney.
The 73-year-old music legend first made it big in the 1960s as the lead singer of The Supremes, the female group famous for songs like "You Can't Hurry Love" and "Stop in the Name of Love." Ross later found success as a solo artist with classics like "Ain't No Mountain High Enough" and "I'm Coming Out."
The seven-time AMA winner attended the very first show in 1974 and later presented Taylor Swift with the first ever Dick Clark Award for Excellence in 2014. Ross has been awarded several honors over the course of her career, including the Lifetime Achievement Award at the 55th Annual Grammy Awards in 2012. In 1988, she and her fellow Supremes, Florence Ballard and Mary Wilson, were inducted into the Rock and Roll Hall of Fame. 
The 2017 American Music Awards will air live from Los Angeles on Sunday, Nov. 19 at 8 p.m. EST on ABC.