Tragically Hip Rocker Gord Downie Dead At 53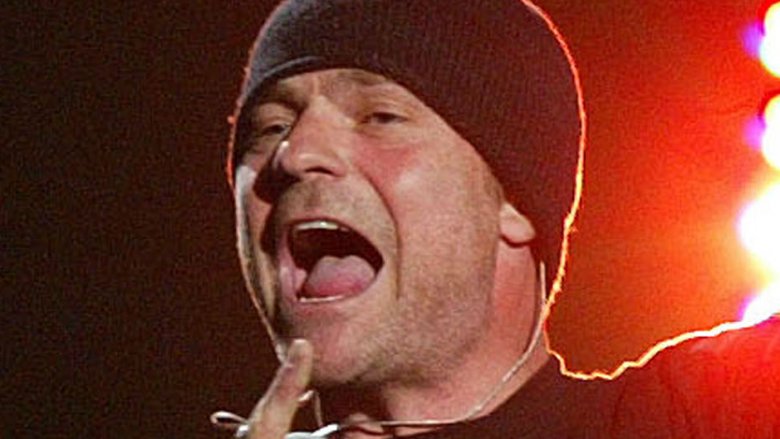 Getty Images
The Canadian singer has passed away.
On Wednesday, Oct. 18, 2017, a post on rock band The Tragically Hip's Facebook page announced the death of the group's frontman, Gord Downie, who'd passed away the night before. According to Entertainment Weekly, Downie had previously been diagnosed with terminal brain cancer in December 2015, though he didn't reveal the sad news to the public until May 2016.
In part, the Facebook post, which was penned by Downie's family, read, "Gord knew this day was coming – his response was to spend this precious time as he always had – making music, making memories and expressing deep gratitude to his family and friends for a life well lived, often sealing it with a kiss... on the lips."
"Gord said he had lived many lives. As a musician, he lived 'the life' for over 30 years, lucky to do most of it with his high school buddies," the post continued. "At home, he worked just as tirelessly at being a good father, son, brother, husband and friend. No one worked harder on every part of their life than Gord. No one."
The Downie family concluded, "Thank you everyone for all the respect, admiration and love you have given Gord throughout the years – those tender offerings touched his heart and he takes them with him now as he walks among the stars."
Downie was just 53 years old.
As People noted, The Tragically Hip, with whom Downie had performed his final concert in August 2016, was a popular rock band in Canada, earning 14 Juno Awards since its founding in the 1980s.
Since Downie's passing, a number of celebrities have reacted to the news on social media, including Ryan Reynolds, Seth Rogen, and Canadian Prime Minister Justin Trudeau.
Our thoughts are with Downie's loved ones during this difficult time.