Inside Mariska Hargitay And Ice-T's Friendship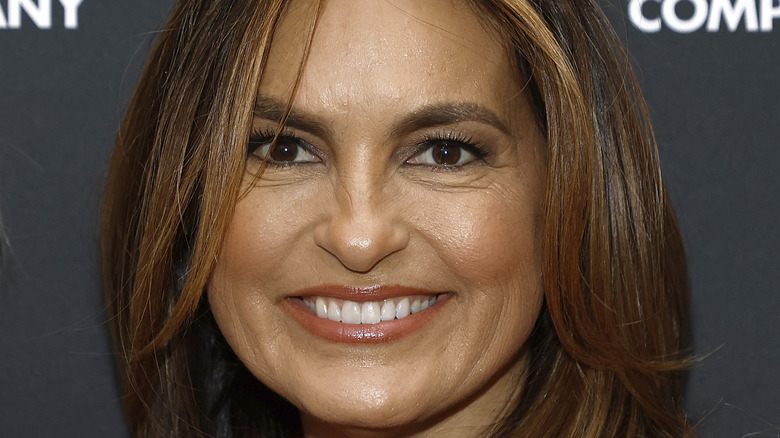 John Lamparski/Getty Images
Mariska Hargitay and Ice-T play pivotal roles in the hit NBC series "Law & Order: Special Victims Unit." The show, which recently wrapped Season 23, holds the title as the longest-running live-action primetime series in television history — surpassing the record held by the original "Law & Order." The crime drama also scored a three-year renewal deal with NBC in 2020, guaranteeing its spot on the network until 2024.
Hargitay has been with the crime drama since it began in 1999. She stars as Olivia Benson, a former SVU detective who now leads the department as the police captain. Ice-T — who joined the show in Season 2 — plays sergeant Odafin "Fin" Tutuola. And while the show has seen its fair share of character mix-ups, both Hargitay and Ice-T have remained as staple cast members for over two decades. Because of their historic stints on the popular series, some fans may be wondering if Hargitay and Ice-T are pals in real-life.
Mariska Hargitay and Ice-T are like family
Marika Hargitay and Ice-T have made no secret of their love for their show "Law & Order: Special Victims Unit," or each other. During an appearance on "Late Night with Seth Meyers," the famed TV crime fighters reflected on their 20-year run. "I think the best thing about our show is everybody on our show that we work with is so wonderful," Ice-T told Meyers. "It's easy. You know, I love Mariska, we get along. Just the work environment it's so fun. So, it doesn't seem like 20 years it just seems like you know you're going to work doing something you love to do." Hargitay then chimed in and emphasized Ice-T's point. "People throw the word, you know, family around, but after 20 years, well that's the real deal," she added.
The co-stars have also gushed over each other in other interviews. When speaking with Jimmy Fallon, Hargitay revealed that she was initially nervous about meeting the rapper, but explained that it has been "a joy" to work with Ice-T. Ice-T then returned the favor, by calling Hargitay "the best."
Mariska Hargitay and Ice-T are with Law & Order until the end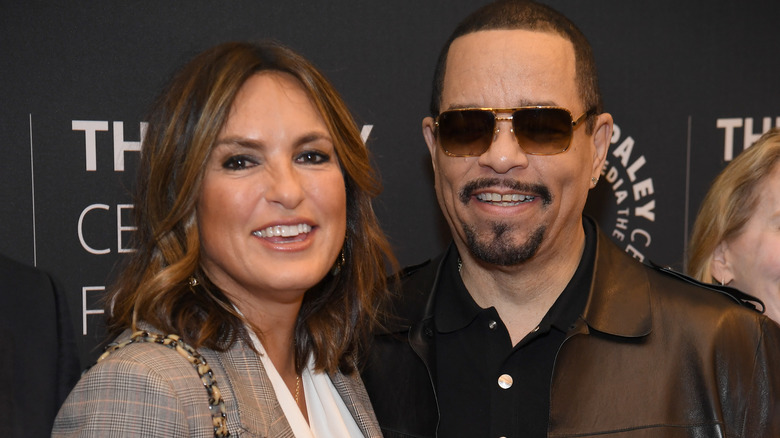 Dimitrios Kambouris/Getty Images
While Mariska Hargitay and Ice-T seemingly have no plans on exiting the hit NBC show "Law & Order: SVU," the on-screen pals have shared their predictions on their characters' futures. In an interview with TV Insider, Hargitay said she hopes the show will end "with Olivia finding real peace and balance and love." Adding, "She's given so much to others that I want her, as she has fought for other people, to fight for herself." Hargitay also talked about her friend Ice-T and said that she has "never seen him in a bad mood or raise his voice."
However, Ice-T is hoping for a much more climactic end to his role as sergeant Odafin "Fin" Tutuola. "Oh, if I got to go, I want to go in a blaze of glory. Blow me up in a car. I want to be murdered," he told Mashed. Ice-T went on to explain that he has no intentions on leaving the popular show, as it doesn't conflict with touring or his other ventures.