The Real Reason Brandy Norwood Left America's Got Talent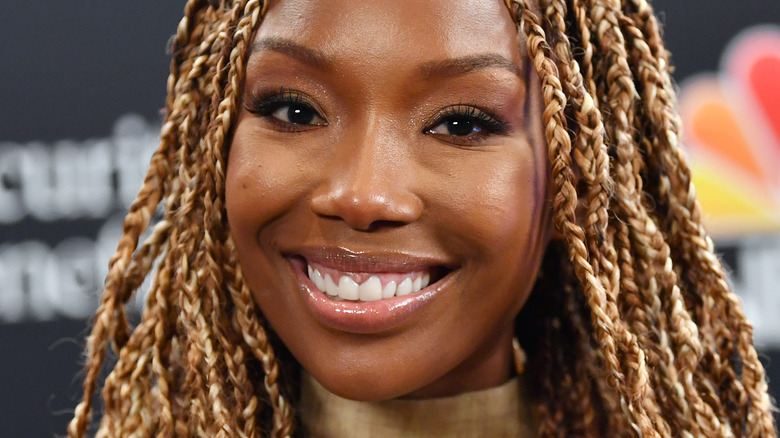 Amy Sussman/bbma2020/Getty Images
While many know R&B singer Brandy Norwood as one of music's most iconic stars from the '90s, she, in fact, kickstarted her career on television as a teen actor before topping the charts.
As noted on IMDb, the "Baby" hitmaker first debuted on the entertainment scene in 1993 while portraying the main role of Danesha Turrell in the ABC sitcom "Thea." The following year, the world was introduced to her singing career. Upon releasing her self-titled debut album in 1994, Norwood would cement herself as an in-demand singer and actor, booking a movie role with Whitney Houston, winning a Grammy Award, and receiving a 5x platinum certification by RIAA for her "Never Say Never" album after 5 million sales in the U.S. alone. Her most famous acting role, however, was playing the eponymous "Moesha." In a 2020 interview with theGrio, Norwood discussed a potential reboot after all six seasons were released on Netflix. "I don't know the details yet, but I definitely feel like I'm a lot closer because of what it's doing on Netflix and the fact that it's going to stay there forever," she explained. "I just would love to see who Moesha is today. What is she up to, you know?" The singer insisted her character would have been a "kick-a** journalist."
Outside of acting, Norwood ventured into other television work, which included being a judge on "America's Got Talent." However, she didn't stay long.
Brandy Norwood left America's Got Talent after it's first season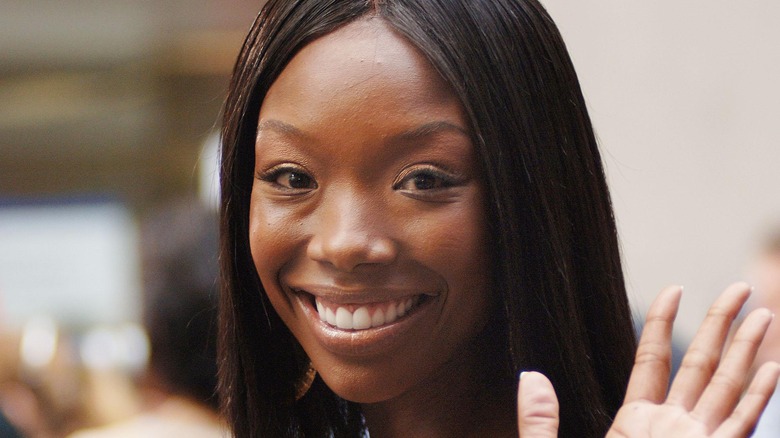 Everett Collection/Shutterstock
"America's Got Talent" has been entertaining the nation for more than 15 years now and remains a popular show on the NBC television network. Throughout the seasons, the judges and hosts have changed numerous times. Debuting in 2006, Brandy Norwood served as a judge during Season 1 alongside "Baywatch" actor David Hasselhoff and British journalist Piers Morgan, according to GoldDerby. Despite the show's popularity, however, it wasn't enough for Norwood to remain as a judge the following season.
In 2007, it was announced that Norwood would be waving goodbye to the show and that she'd be replaced by Sharon Osbourne. "Brandy has enjoyed her association with the program," her representative said in a statement (via Metro UK). "However, she felt she couldn't give the new season the attention and commitment it deserved." At the time, Norwood was in the middle of multiple wrongful death lawsuits after she struck a driver on the 405 Freeway in Los Angeles, who later died from their injuries, per TMZ.
Brandy Norwood has continued her career in television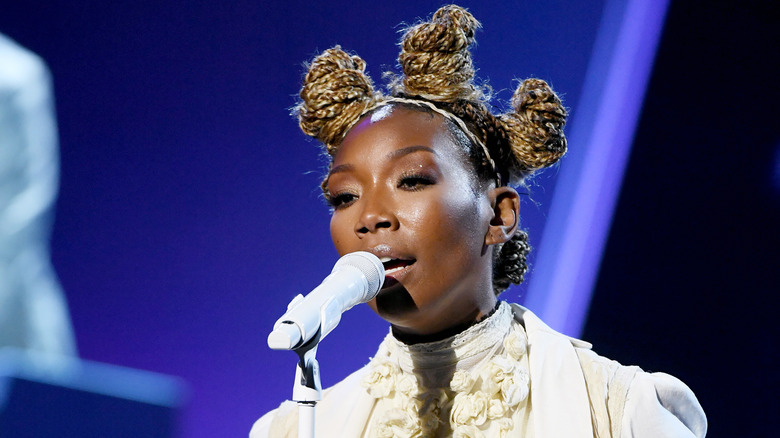 Kevin Winter/bbma2020/Getty Images
Following her departure from "America's Got Talent," Brandy Norwood returned to singing. Four years after her previous studio album, "Afrodisiac," she dropped 2008's "Human" and embarked on a world tour by the same name. On the U.S. Billboard 200, "Human" became Norwood's fourth consecutive studio album to peak in the top 20 on the charts. Since then, she has released two more albums — "Two Eleven" and "B7."
Amid her singing career, Norwood has remained a regular fixture on television. As noted on IMDb, she appeared in a reality show with her brother, "Brandy & Ray J: A Family Business," and participated as a contestant on Season 11 of "Dancing with the Stars," where she was voted out a week before the show's finale, per Billboard. Sharing her knowledge and experience with aspiring singers, Norwood became a mentor on the singing competition show "Majors & Minors" in 2011.
More recently, in 2021, the "Have You Ever" hitmaker served as an advisor for John Legend's team on "The Voice." During a televised interview on "The Tonight Show Starring Jimmy Fallon," Legend expressed how grateful he felt to have Norwood mentor his acts. "Every time my artists walked in and discovered Brandy was their mentor they just all were in shock and were so thrilled," Legend said, adding, "We were so lucky to have Brandy."