Buffy The Vampire Slayer Star Nicholas Brendon Arrested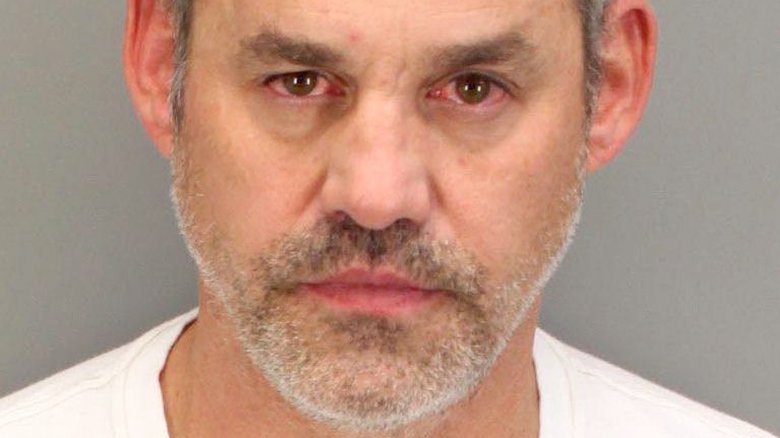 Getty Images
The former TV monster hunter has found himself in trouble with the law once again.
E! News reports that Nicholas Brendon, who's best known for playing Xander in Buffy the Vampire Slayer, was arrested in Palm Springs, Calif. on Oct. 11, 2017. According to reports, Brendon allegedly violated a protective order that an unidentified girlfriend had filed against him and committed acts of domestic violence.
According to USA Today, Brendon, 46, pulled his girlfriend's arm and grabbed her by her hair after the two argued. Sgt. William Hutchinson confirmed to the paper that Brendon's girlfriend had a protective order in place in the states of New York and Florida, which prohibits Brendon from threatening, harassing, and assaulting her, though he is allowed to be physically near the woman.
Unfortunately, this is not the first time that Brendon has been on the wrong side of the law. He was previously arrested both in 2014 and 2015 for causing damage to hotel rooms. In October 2015, he was arrested again for allegedly choking his girlfriend.
During a September 2015 appearance on The Dr. Phil Show, Brendon, who's been to rehab multiple times, opened up about his substance abuse problems, explaining how he'd take sleeping pills and drink alcohol to deal with his depression—which, he said, caused him to feel "a rage."
USA Today notes that Brendon is scheduled to appear at a hearing in Larson Justice Center in Indio, Calif. on Nov. 28, 2017.
While we wait to learn more details about Brendon's arrest, read other actors who have been accused of disturbing crimes.