The Real Reason Leslie Jones Doesn't Miss Being On SNL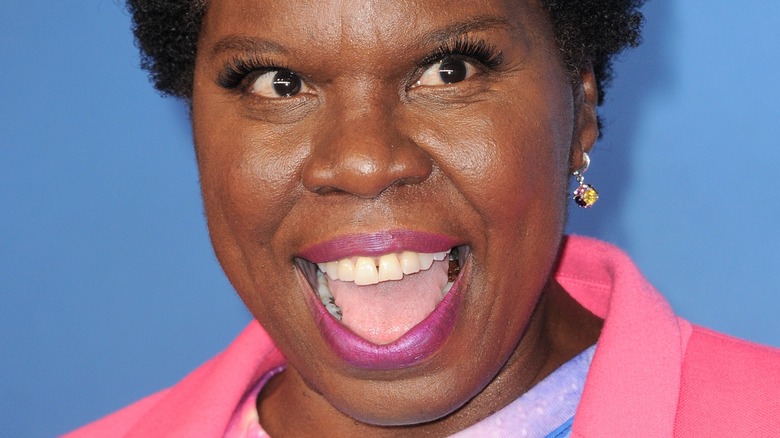 Tinseltown/Shutterstock
Leslie Jones wanted more freedom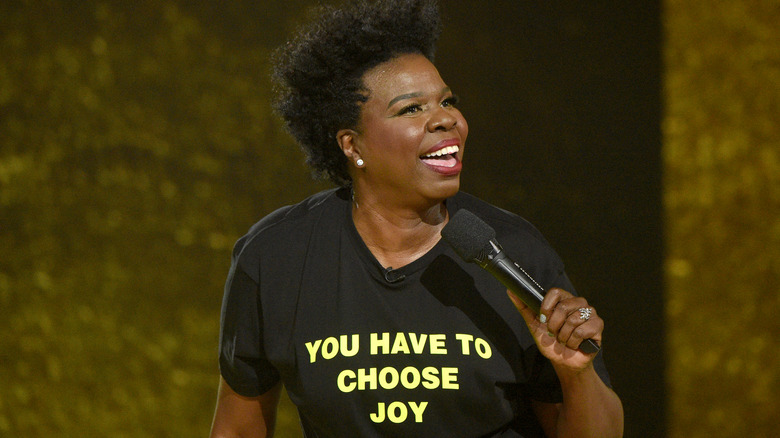 Kevin Mazur/2021 Mtv Movie And Tv Awards/Getty Images
After five seasons with "Saturday Night Live," fans thought Leslie Jones would be sticking around for a while. However, even though the show boosted her career and appeared to be an incredible opportunity, she had other plans in place. In a 2020 interview with Entertainment Tonight, Jones made it clear that she was quite okay with leaving "SNL" behind. "I don't miss it. At all," she said. "That job was hard, man. That job was like two jobs and very restrictive, too. I wasn't very free there."
Shortly after news broke that Jones would not return for season 45 of "SNL," she took to Instagram to share a montage of her many iconic skits and confirmed her exit. "Yes, it's true I am leaving Saturday Night Live," she wrote in an Instagram post in September 2019. In the post, she thanked the network, producers, writers, and her costars for making the show her "second home," and gushed about what the experience meant to her. 
"Lorne Michaels, you've changed my life in so many ways!," she wrote. "Thank you for being my mentor and confidant and for always having my back. You not only have my loyalty but you have my heart!! You have shown me skills I never imagined I had. I leave a better performer because of you." And it seems Jones has taken those skills with her into the next phase of her career.
Leslie Jones hosted Supermarket Sweep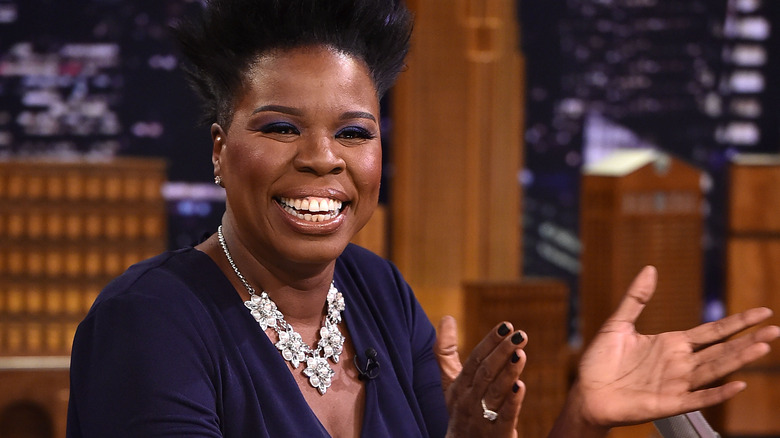 Theo Wargo/Getty Images
Following her "Saturday Night Live" departure, it seems Leslie Jones was on the hunt for a gig that would allow for a bit more creative freedom. She ended up auditioning and snagging the role as host of the "Supermarket Sweep" reboot. "I've always dreamed of being on 'Supermarket Sweep,'" the comedian shared in a statement (via Deadline). "Seriously, I tried out for the show years ago; and after getting turned away, I knew I'd have to take matters into my own hands. Being able to bring the iconic game show back to life on ABC is my ultimate redemption story!"
The show originally aired on ABC from 1965 until 1967, before getting picked up by various networks. However, the show made its way back to ABC for the reboot in 2020. Although the premise of the show remained the same as the original, the "SNL" alum put her creative spin on things to make it her own. "I let the contestants design their own sweatshirts this time, so you will see a whole bunch of different versions and styles," she told Entertainment Tonight.
While Jones told ET that the gig was a "comedian's dream come true," it seems that dream might have come to an end after just two seasons. In May 2022, Deadline reported that ABC had "indefinitely shelved" the "Supermarket Sweep" reboot. That being said, it doesn't seem like Jones is going anywhere anytime soon. As of this writing, she has several projects in varying stages of production.