Chelsea Handler Says Goodbye To Her Netflix Talk Show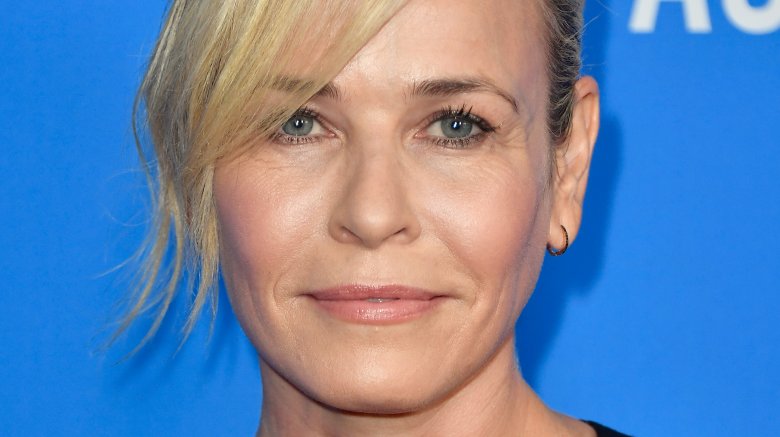 Getty Images
Netflix's Chelsea is over—or, rather, it will be once it wraps up its second season.
Host Chelsea Handler announced news of the show's cancellation on Twitter on Wednesday, Oct. 18, 2017. And, apparently, the decision was made after enduring a tough year, politically. "Like so many across the country, the past presidential election and the countless events that have unfolded since have galvanized me," Handler wrote in a lengthy text image. "From the national level down to the grassroots, it's clear our decisions at the ballot box next year will mark a defining moment for our nation."
Handler continued, "For these reasons, I've decided not to return for another season of Chelsea, and instead devote as much time as I can to becoming a more knowledgeable and engaged citizen and to focus on projects that have significance to me. My goal is to be better informed, raise my voice, and participate in a more meaningful way."
The 42-year-old noted that she plans to travel across the country, speaking at colleges and engaging with new people in an effort to "gain a better understanding of our political divide." Handler's also announced that she's teamed up with EMILY's List, a committee dedicated to helping pro-choice Democratic women get elected to office.
While it sounds like Handler had the final say in the decision to stop the show, its cancelation could be, in part, due to its rocky history. As The Hollywood Reporter noted, Chelsea, which lost its showrunner just three weeks after it premiered in 2016, appeared to have some difficulty finding its footing. The show initially aired three 20 to 40 minute episodes a week, but then the series changed its format in the second season, streaming just one hour-long episode weekly.
However, no matter the legacy Chelsea leaves behind, don't expect Handler to just fade away into the distance with her TV show. She'll still be working with Netflix—just in a different capacity. In the same post on Twitter, Handler said she'll be working on a documentary with the streaming service, in which she'll talk to "people of different ethnicities, religions, and political philosophies."
New episodes of Handler's talk show Chelsea will continued to stream weekly until the end of 2017.