The Truth About Jennifer Love Hewitt Leaving Criminal Minds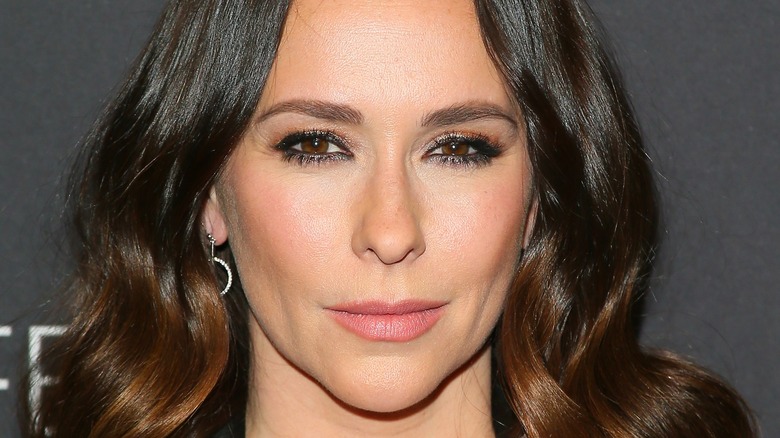 Jean Baptiste Lacroix/Getty Images
Jennifer Love Hewitt got her first shot at fame as a child actor in the early '90s. She appeared on various shows and films like "Kids Incorporated," "Party of Five" and "Running Wilde," per IMDb. Although Hewitt was already creating a name for herself in Hollywood, it wasn't until she starred in the 1997 teen horror movie "I Know What You Did Last Summer" that her career really started to take off, according to Us Weekly. 
"Every Halloween, I'll be wherever with friends in different neighborhoods and somebody will have a little too much of something while they're trick or treating and they'll come around the corner and be like, 'What are you waiting for, huh?'" she told the outlet as she described how her iconic catchphrase from that film continues to follow her decades later. "I'm like, 'Not you buddy, keep moving. Keep moving,'" she joked. "It's really funny, it makes me laugh!"
Throughout Hewitt's career she has had the opportunity to play several diverse roles, however one of her favorites was when she became an FBI agent. According to The Hollywood Reporter, in 2014 Jennifer Love Hewitt joined the cast of the CBS hit series "Criminal Minds" as undercover agent Kate Callahan during the show's 10th season. "It's very different than anything I've ever done," she said during an interview with Entertainment Tonight. "It's fun and I'm having a really good time." While Hewitt did had a blast, an unexpected life-changing moment changed her perspective on filming. 
Jennifer Love Hewitt found out she was pregnant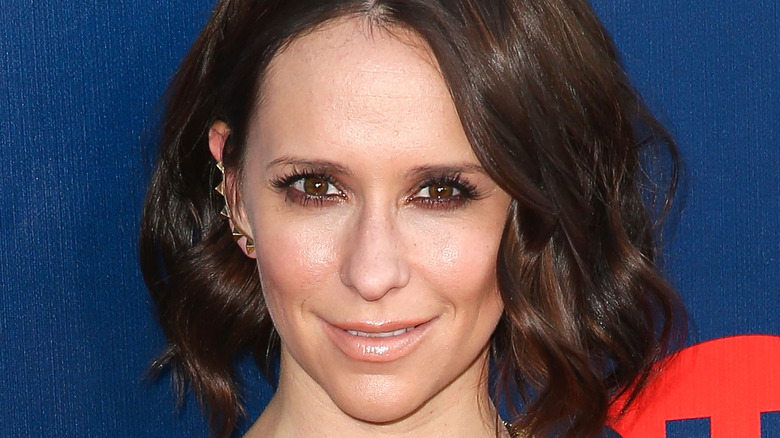 Imeh Akpanudosen/Getty Images
Although Jennifer Love Hewitt was very excited about her role on "Criminal Minds," her time as undercover agent Kate Callahan was short-lived. According to IMDb, Hewitt starred in 23 episodes on Season 10 of the CBS crime series as a main cast member. As the show was gearing up to begin script writing for the next season, Hewitt found herself having to make a tough career decision. "We had already set up that the episode would be about Kate and her family and the horrific thing that happens with her daughter Meg being abducted," showrunner Erica Messer said during an interview with Entertainment Weekly. "That was already in play, but what wasn't in play was writing her out by any means."
Messer revealed Hewitt found out she was pregnant early on, and while they did everything they could to fit this new chapter in her storyline, the "McKenna" star just wanted to make sure she had the opportunity to be present with her newborn. "Jennifer wanted to be able to give this second baby everything she gave her first, and that's taking time off to be a full-time mom." 
Hewitt was reportedly due in July, which was around the same time production for Season 11 was slated to begin. "Timing-wise there was no way for her to do both, to be able to give that baby everything she wanted to give that baby and still be on our show," Messer added.
Jennifer Love Hewitt welcomed her third child in 2021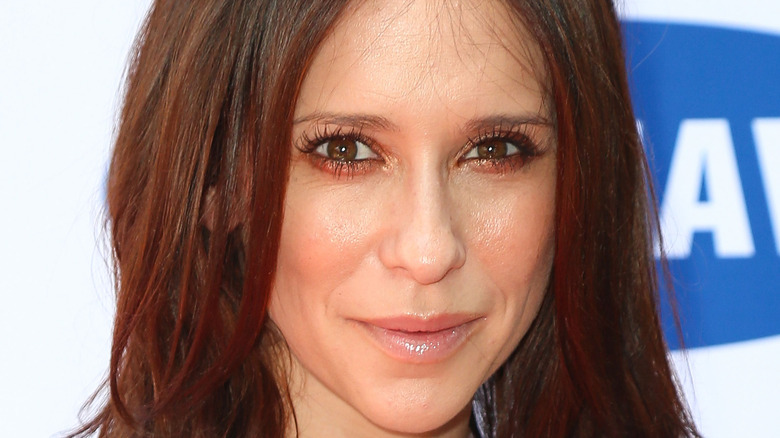 Imeh Akpanudosen/Getty Images
According to E! News, in June 2015 Jennifer Love Hewitt gave birth to her second child and first son, Atticus James Hallisay — just months after she made the decision to leave "Criminal Minds." The actor already shared daughter Autumn James Hallisay, who was born in November 2013, with husband Brian Hallisay, per The Hollywood Reporter. "I feel my best when I'm pregnant, which means I probably should have 18 children — it won't happen — but I do feel good," Hewitt said during an interview with American Baby (via People).
Although she didn't have 18, she did go for another one. In September 2021, Hewitt gave birth to her third child and second son, Aidan James Hallisay. "It is said that women leave their bodies in labor... they travel to the stars to collect the souls of their babies, and return to this world together," the actor shared on Instagram alongside a black-and-white photo of her baby bump in the hospital. "It was my greatest honor to go and collect you Aidan James." 
While Hewitt did admit she loves being pregnant, she never imagined having another kid in the midst of a pandemic. "We had always been open to a third, but definitely didn't think in the crazy year that the entire world was having that it would necessarily be this moment," she told People.