Kelli Giddish Said This Is The Funniest Star On The Law & Order: SVU Set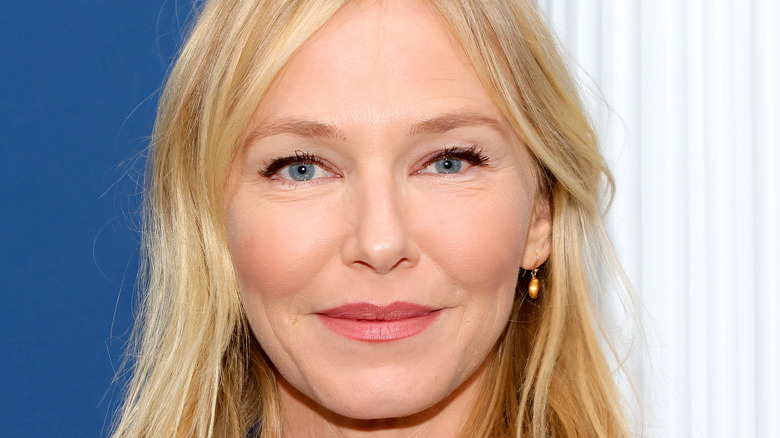 Dia Dipasupil/Getty Images
Mariska Hargitay is a ball of energy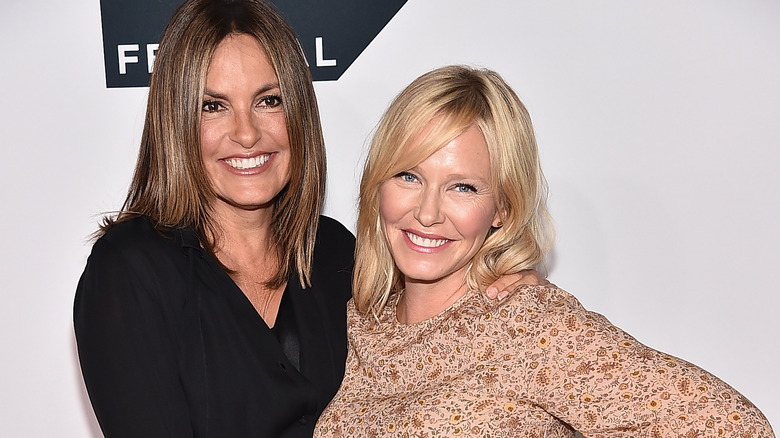 Theo Wargo/Getty Images
Despite playing the no-nonsense police captain in "Law & Order: Special Victims Unit," Mariska Hargitay is the most comical cast member on set — according to her co-star Kelli Giddish. When Smashing Interviews Magazine asked who her funniest co-star was, Giddish revealed that Hargitay was a lot less serious than she appears onscreen.
"She's a ball of energy," Giddish said in October 2021. "No one could understand how funny that lady is with what is actually portrayed on their TV because Benson's an empathetic, deeply concerned character. That's who she is in real life, but the other facet to her personality is that she's laughing all day every day."
Giddish's claims about Hargitay make sense, as the actor has also received praise from other "Law & Order: SVU" castmates. Rapper Ice-T previously told Page Six that Hargitay's attitude makes coming to work easier. "One of the best things about working on this show is Mariska is not a bitch," Ice-T said in 2017. "She does not come on set with a bad attitude, and she is always on point."
Kelli Giddish and Mariska Hargitay are friends in real life
In addition to their long-standing relationship as stars on "Law & Order: Special Victims Unit," Kelli Giddish and Mariska Hargitay have also formed a friendship off-set. Giddish has shared several photos of herself and Hargitay having off-screen adventures, and even gushed over her friend on Instagram. "I love playing cops with this one," Giddish wrote, alongside a selfie of the two (pictured above).
Hargitay has also shared several posts that include her pal, Giddish. In honor of the show's 23rd anniversary in 2021, Hargitay posted a video of the pair and gave a special shoutout to Giddish, Ice-T, Peter Scanavino, and Jamie Hoskins. Hargitay publicly admired her friend at the Tribeca TV Festival a few years earlier, when she revealed that Giddish is an inspiration for her role as Olivia Benson. "Kelli is one of the strongest people, I'd say, in a lot of ways, like, a lot cooler than I am," Hargitay said in 2018, per Page Six. "So there's so many women that I admire and look up to and I try to grab pieces of those." Giddish returned the praise, saying, "I've had so many great moments with Mariska this year." Aw!