Why Val Kilmer Really Left This Famous Franchise After Only One Movie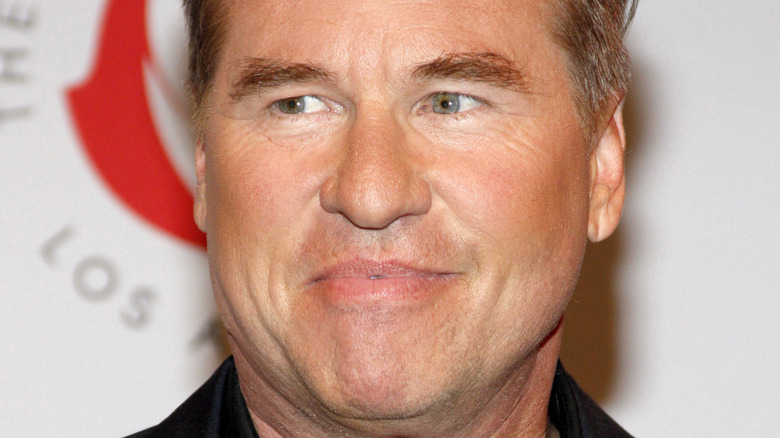 Tinseltown/Shutterstock
Similar to Nicolas Cage and Christian Bale, Val Kilmer has starred in a wide collection of vastly different films, some good and some bad. But Kilmer has never been known to give a bad performance. The actor garnered a reputation in Hollywood both for his character work and for being difficult to work with. Director John Frankenheimer vowed never to work with him again in a 1996 interview with Entertainment Weekly. "I don't like Val Kilmer," he said. "I don't like his work ethic."
For his part, Kilmer has dismissed these claims as simply being intensely focused about his craft. In a Reddit Q&A (via The Hollywood Reporter), Kilmer said, "Sometimes when you are the head of a project and the lead actor is usually the reason a film is being made, unless it's a superstar director, then it's only fair to make people feel good and happy they are at work. I was often unhappy trying to make pictures better."
Kilmer's devotion to his acting also led to the Hollywood star being notoriously picky. He turned down roles in "Dirty Dancing," "Interview With a Vampire" and even "The Matrix." But it also led Kilmer to leave a successful franchise after one movie.
Val Kilmer reflects on Batman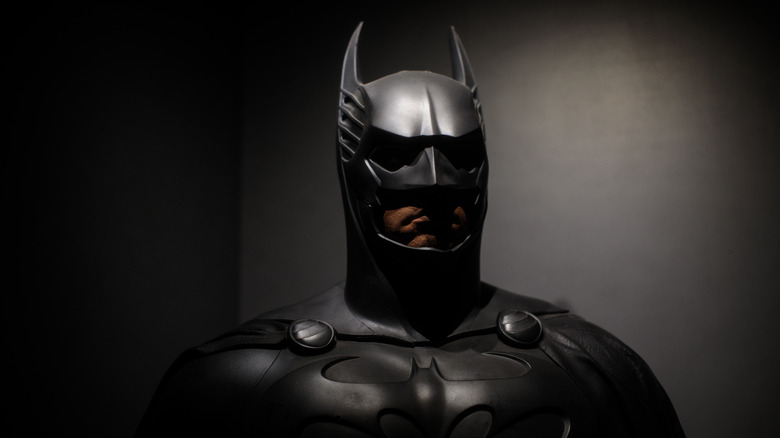 Jack Taylor/Getty Images
Batman may be billionaire playboy Bruce Wayne, but he's had many faces over the years. In fact, only "Doctor Who" and "James Bond" can say they've had as many actors in the role. Val Kilmer stepped into the brooding superhero's suit when Michael Keaton vacated the role after two successful outings. Kilmer admittedly didn't decide to star in "Batman Forever" because he loved the character. He thought the famous franchise could prop up his artistic endeavors.
"With two franchises going — Batman and 'The Saint' — I could start an artists' community, write poetry and plays, and become the wild auteur I saw as my destiny," Kilmer wrote in his memoir "Val Kilmer: I'm Your Huckleberry" (via Den of Geek). In fact, scheduling conflicts due to "The Saint" led Kilmer to turn down appearing in a sequel. But Kilmer also admitted that the film felt like a "trap," butting heads with director Joel Schumacher. Schumacher called him "childish and impossible," per Entertainment Weekly.
The deciding factor was when Warren Buffet's grandchildren visited the set and were more interested in seeing the Batmobile than meeting Kilmer. The star's ego was bruised. He told The New York Times Magazine, "That's why it's so easy to have five or six Batmans. It's not about Batman. There is no Batman." By that time, Kilmer was a celebrity icon thanks in part to "Top Gun." But the celebrity's fickle nature almost sabotaged that role as well.
Val Kilmer didn't want to star in Top Gun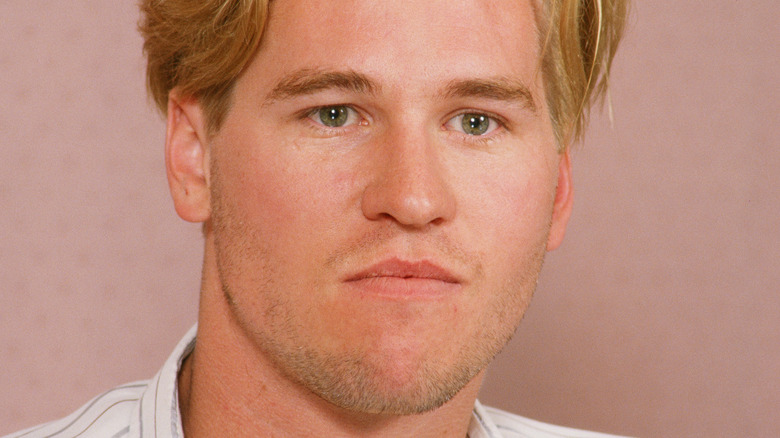 George Rose/Getty Images
It's hard to imagine a world where Maverick didn't butt heads with Iceman. But Val Kilmer almost didn't star in the classic '80s film. The Hollywood star found the film's script to be too over the top for him. In the documentary "Val" (via the New York Post), Kilmer explained his reasoning. "I thought the script was silly, and I disliked warmongering in films," he said. "But I was under contract with the studio, so I didn't really have a choice."
Fortunately, Kilmer's stance on the film has softened in the years since. In fact, it was Kilmer who begged to be a part of "Top Gun: Maverick," a rare sequel for the actor. He was the one who approached Tom Cruise and the producers about making an appearance. "The producers went for it. Cruise went for it. Cruise couldn't have been cooler ... Tom and I took up where we left off. The reunion felt great," Kilmer told USA Today.
While it was great to see Kilmer reprise one of his signature roles, fans shouldn't get their hopes up of Kilmer donning the Batman cowl again. The actor has been unable to speak after battling throat cancer and doesn't appear in many films anymore. But his stance on Batman has softened in the years, realizing the character is bigger than he is. He wrote in "Val Kilmer: I'm Your Huckleberry" (via Den of Geek), "You gotta hand it to Batman. He's far greater than any actor attempting to play him."