The Untold Truth Of Logan Paul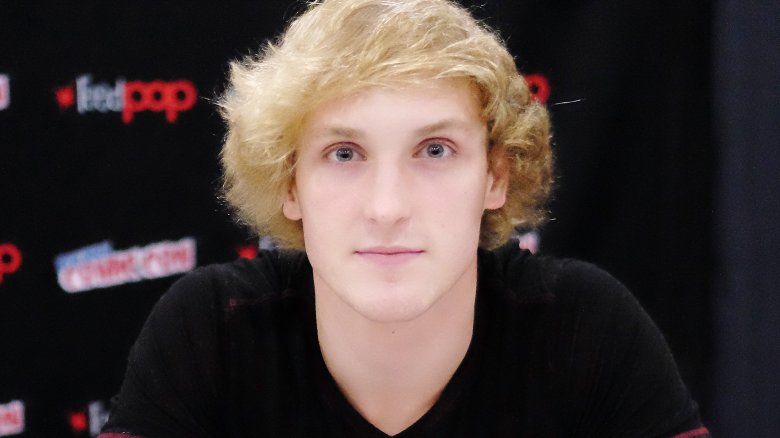 Getty Images
If the name Logan Paul means nothing to you right now, don't worry about it. This blond-haired, blue-eyed, All-American bro is what we've come to call internet famous, becoming a huge name online after his athletic stunts and pratfall comedy earned him massive followings across multiple social media platforms. The Logang (the name of his fan army) now numbers in the tens of millions, but occupying a specific part of the internet has never been enough for this ambitious entertainer. Paul has been planning an assault on Hollywood for years now, and he's been banging on the door pretty hard recently. But how did he get there? And will Hollywood ever open up for him? This is the untold truth of Logan Paul.
He was a leading Vine star
Paul began his conquest of social media through the now defunct Vine application, which allowed users to create and share six-second-long looping videos. He first started to gain notoriety for his Vines while a first-year student at Ohio University, when the school published a story about his booming popularity on the platform back in 2013. As his number of followers continued to rise, Paul realized that there was some serious money to be made.
His first branded Vine is reported to have made him a thousand bucks in 2013; not bad for six seconds of work. Fast forward two years, however, and that figure seems like loose change. Dunkin' Donuts (one of the many high-profile brands for which Paul has made ads) told CBS that they paid the internet star $200,000 to make them a commercial–and called it money well spent. Paul agreed; "To be honest, I'm worth three times the amount I'm getting paid," he said.
Before long, he had quit school to concentrate on his social media game full time, with Vine being his biggest provider; he had 9.4 million followers when the service was shut down in 2016. "Honestly it's sad, but I can't say I didn't see it coming," he told CNBC about Vine's demise. "I think it was clear. All the Vine creators, we knew our home, the place we started on was slowly reaching a plateau. I felt like it was sort of inevitable at a certain point."
He made YouTube history
After recognizing that Vine was a sinking ship, Paul began to spread his reach across all the major social media websites, quickly stacking up impressive followings on Facebook, Twitter and Instagram. YouTube was the nut that he really needed to crack, however, and crack it he did. That isn't a joke about his right testicle by the way. (He told Jimmy Kimmel that he's missing 15 percent of it due to a botched stunt.) We're talking about his debut YouTube video.
He started out by posting a three-minute compilation containing some of his funniest Vines to YouTube in 2013; and even though it got 4 million views in its first week online (it has twice as many today), Paul didn't begin to concentrate his efforts on YouTube fully until Vine was dead and buried. When he did set his sights on making YouTube his new bread and butter, he did it in record fashion.
His current Logan Paul Vlogs channel was created in September 2016, and in less than a year, it had surpassed 10 million subscribers, a feat that had never been achieved before. He celebrated making YouTube history in his one-year anniversary vlog, unwrapping the commemorative diamond play button YouTubers who reach this milestone are sent. "Not trying to be cocky, I've received a lot of awards and trophies in my life, but this is the one I'm definitely the most proud of," he said.
He was clueless about Hollywood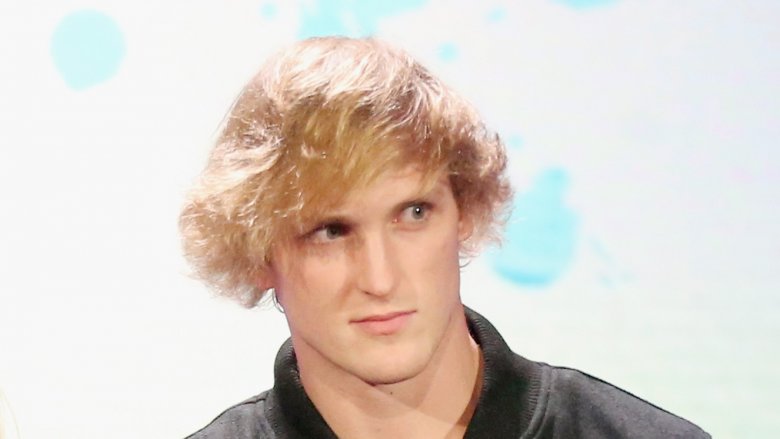 Getty Images
Successfully transitioning from Vine to YouTube is one thing, but what Paul has always dreamed of doing is transitioning from a social media influencer to a mainstream star. He knew that the only way to make that happen was to up sticks and head for Hollywood, but there was one catch — he had no idea what he was doing. Paul revealed to Business Insider that he struggled to see the difference between his manager and agent when he headed out west in 2015.
"I had to ask my manager, I go, 'Are you my manager or my agent and why?'" Paul said. "He goes, 'Do me a favor, watch Entourage.' I watched the whole season." Paul and five of his fellow Vine stars (including brother Jake) moved into a luxury Hollywood apartment complex and plotted careers in Tinsel Town together. "I want to be the biggest entertainer in the world," Paul continued. "That's my deal. I'll do whatever it takes to get that. As many hours as is needed."
Part of his plan for domination involved reaching a more mature audience, targeting college students as opposed to kids. "The comedy you see me doing is like, the clean stuff," he admitted. "But hey, sorry, I do like the dirty stuff as well. I want to be in R-rated movies. It's time for me to grow up and expand my brand of comedy because the dirty stuff is the fun stuff."
He needed acting lessons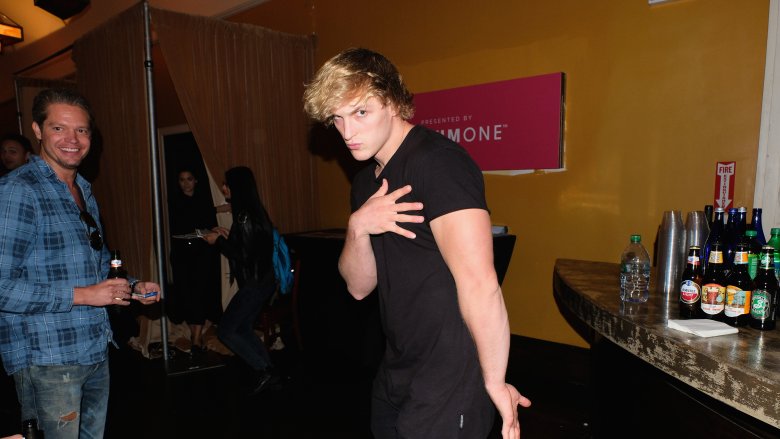 Getty Images
Of course, to make it in Hollywood you usually need to be able to act, something Paul was painfully aware of when he arrived. "I moved out to L.A. to pursue entertainment beyond social media, because I could have made Vines from Ohio," he said. "What's the first thing you do when you get out here? You start taking acting classes." The reason Paul needed coaching was because he was struggling to tone down his confidence.
"It's a little hard for me to get into it when the character is very unlike me, in the sense that he's like, needing approval, like he wants to impress, and that's not me — I believe in myself," Paul admitted. "I feel like I have a hard time conveying that to the casting director." Caroline Moss, who attended one of Paul's classes as part of her Tech News profile, witnessed this first hand when Paul was the only student to not raise his hand when the teacher asked who felt like a fraud.
Directors love confidence, but being this overzealous has proven problematic for Paul, who is already in danger of being typecast. "As the funny guy, the funny frat bro, any time I try out for that role, I get it," he said. "Like, I walk in and they're like, 'Yeah, you're it.' But lately the roles I audition for are a little bit more serious. And I get kind of nervous because I don't really know how to develop a character."
He messed up on Law and Order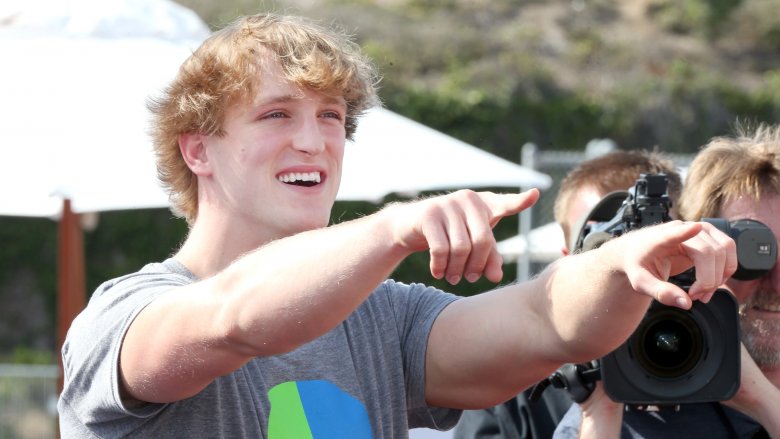 Getty Images
In the end, Paul's persistence paid off and he won himself a guest part in a 2015 episode of Law and Order: Special Victims Unit. The long-running procedural has long been a testing ground for aspiring Hollywood actors looking to get a screen credit under their belt, and Paul found it to be a steep learning curve. "When you act in movies or TV shows you have to feel and be, versus when we do internet videos we play pretend almost," Paul told AOL. "We literally say that internet acting is very big, vague, and you play it up. Whereas movies is actual acting — you're not faking anything."
In the end, it wasn't the actual acting part that he messed up; it was his knowledge of the show's cast that let him down. "So Ice-T (Detective Fin Tutuola) is apparently a big deal and I am not part of the Ice-T generation," he said. "So he comes on set wearing a cop outfit and goes, 'Yo, what's up, are you the bad guy?' And I say, 'Yeah! Are you the security guard on set today?' He goes, 'Yeah, I'm the security' and then just walks away. I thought it was weird and then five minutes later I realized it was Ice-T. Whoops!"
He starred in a YouTube Red Original movie
Paul made a few more guest appearances on TV after his villainous turn on Law and Order, playing twins in an episode of short-lived Fox comedy Weird Loners and popping up twice in Disney-backed sci-fi Stitchers. He got some more work with the Mouse House in 2016, joining his brother Jake for a guest stint on Disney Channel sit-com Bizaardvark. It was all progress for the aspiring star, but before long he got tired of taking baby steps and decided to take a leap into the unknown.
Paul teamed up with Peyton List (Jessie, Bunk'd) and the digital arm of Legendary Studios to make the first feature length thriller to stream on YouTube Red, YouTube's paid subscription service. 2016's The Thinning is set in a dystopian America in which drastic overpopulation has led the government to trim the fat using extremely difficult school aptitude tests. When Paul and List discover the tests are rigged, they go against the system in an effort to expose it.  
"It's not a joke movie, it's very serious," he told Clevver News. "I knew when I made this switch I needed to do something that'd shock people, so when I have these dramatic moments or fight scenes it's stuff that people can, should and will take seriously. I definitely needed something with a shock value that'd show people, 'He can act, he's an actor, not just a social media star.'"
He regularly puts his life at risk
2016 turned out to be a pivotal year for Paul, as he not only played his first lead role in a movie (albeit a digital one), he also had his own short-form TV series commissioned. Comcast wanted some original digital shows for their new online platform Watchable, which was being aimed at millennials who weren't watching much traditional television anymore according to a Variety report. Knowing Paul was well-known in this digital age demographic, they gave Logan Paul Vs... the greenlight.
The premise of the show is that Paul takes on the most bizarre and dangerous challenges the internet can throw at him. The Ohio-native has done everything from ballet dancing to alligator wrangling in the name of entertainment, and he's enjoyed every second of it. "I've always loved pushing myself to experience every facet of life, no matter how outrageous or insane, so finding a home like Watchable to share that with my fans has been amazing," Paul said.
In a March 2017 statement excerpted by Tubefilter, Watchable's VP of programming Craig Parks confirmed that a season two of Paul's show was on the way. "When we launched our exclusives last fall, we knew Logan Paul Vs... would be a breakout hit with our audience, so we are thrilled to have him back for a second season," Parks said.
Baywatch ambassador
Paul had a small scene in the 2017 reboot of Baywatch that didn't end up making the final cut of the movie. The jacked vlogger played an arrogant aspiring lifeguard named Zane who gets banished from the beach for insulting another applicant's unsculpted body and hairy nipples. Filming it wasn't a total waste of time, however, as his friendship with WWE superstar turned Hollywood A-lister Dwayne Johnson has blossomed since.
The pair turned what happened to Paul into a skit in which The Rock revealed (via his own YouTube channel, not Paul's) that the Vine legend has actually been getting cut from Johnson's movies for years now. Via some hilariously bad CGI, Paul is superimposed into everything from The Scorpion King to Central Intelligence before Johnson placates him with a new role as the ambassador of Baywatch.
The Rock posted a follow-up video featuring Paul falling hard for Baywatch actress Alexandra Daddario on set, which has been watched more than 4 million times at the time of writing. Johnson also uploaded a new song from Paul, appearing alongside the internet star and old school Baywatch legend David Hasselhoff in the video. The Rock has returned the favor by appearing on Paul's own channel on several occasions. "I knew this the first time I met him, he's such a genuine guy," Paul said after hooking up with his famous friend in New York. "Dwayne The Rock Johnson, you are the man!"
He's always had to deal with haters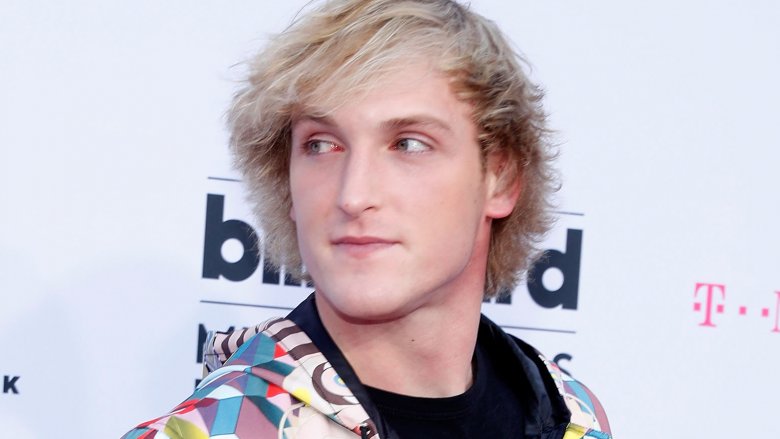 Getty Images
Paul has always prided himself on finding time for the Logang, his army of loyal fans. That hasn't changed since he began his transition into the mainstream, where he believes stars aren't always as receptive to their fans. "It's cool," he said about being approached by fans in public. "I like it because I feel like being a social media kid versus a traditional actor means that people don't feel threatened to go up to you and say, 'What's up?' I'm their friend. I don't have a security guard, it's just me walking around New York City, so come say hi, ask what's up, take a picture. It's cool man. I have conversations and have fun with them."
There are multiple videos circulating the internet showing Paul stopping to chat and vlog with his followers, yet like any successful YouTuber, he has his haters. He told Business Insider that he's been dealing with hate ever since he started out in Ohio, where people would yell things like "I hate your Vines" and "F*** you Logan Paul" when they drove by him in the street. He never allowed himself to get down about it, however, choosing to ignore his detractors and carry on chasing his dreams. "Here's the thing about haters — I don't care," he said. "I'm very, very confident."
The Jake Paul beef
He might be able to ignore strangers, but when the hater is his own brother, Logan Paul apparently draws the line. The beef between the two began when Jake Paul broke up with his girlfriend Alissa Violet and released the first of the many diss tracks created during this war of words. Jake painted Alissa as a crazy ex in his song "It's Everyday Bro" and Logan didn't like that.
Four days later, he dropped a diss track of his own called "The Fall of Jake Paul" which cryptically cut to a vlog halfway through in which Logan explains how he removed the second verse for being too real. The "Second Verse" became a thing, but the brothers reconciled before it was made public, releasing a duet called "The Rise of The Pauls". The peace didn't last long, however.
In a stunt to promote his merch, Jake paid for an unflattering image of his brother to be plastered across a billboard in the Melrose area of Los Angeles, which was a step too far according to Logan. In his anger he finally dropped the highly anticipated second verse, the video for which featured Jake's ex Alissa. Alissa also got in on the action, capitalizing on the drama with a scathing diss track of her own. She featured on RiceGum's "It's EveryNight Sis" which has been watched over a hundred million times. Many believe the whole drama was entirely fabricated for views, though the Pauls deny it.
Blond ambition
Paul's latest song isn't a diss track, quite the opposite in fact. "Outta My Hair" is an ode to the blond locks that have become a part Paul's image, with lyrics like "Woke up feeling funny, but the do is money" and "She said I got body, but she ain't talking naughty." The accompanying music video stars another Disney alumni trying to make her way in Hollywood, Bella Thorne.
Thorne played Adam Sandler's daughter in 2014's Blended and was the main antagonist in 2015's The DUFF. She recently appeared in Netflix horror comedy The Babysitter, making headlines for a scene involving a "steamy kiss" with co-star Samara Weaving. She gives a sexually charged performance alongside Paul too, playing his hair-obsessed hook up in a video that doesn't take itself too seriously. What is serious is the amount of views that it's getting.
The video (which reportedly cost Paul a cool $100,000 to make) clocked up a staggering five and a half million views within 12 hours of being uploaded to YouTube, meaning the vlogger, actor and musician has a potential viral hit on his hands. CelebMix seem to agree, calling it an "incredible song" in their review. "We are left wondering what is next to come from this star," they said. "Surely starring in Hollywood blockbusters, winning countless awards, daily vlogging and releasing the soundtrack of our lives is enough?"
He started 2018 totally wrong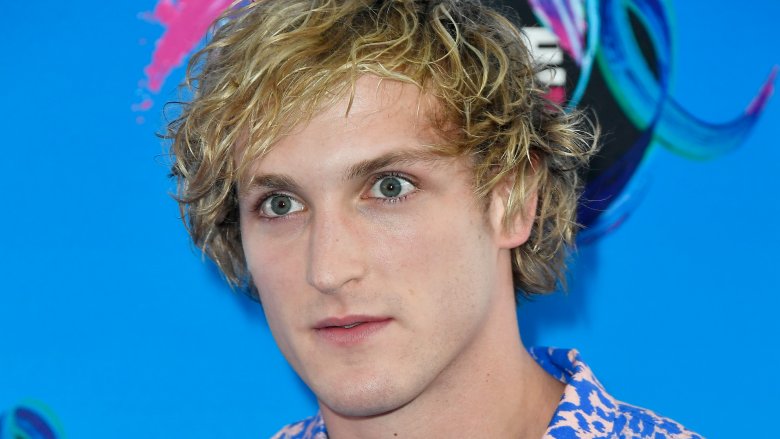 Getty Images
Paul started trending on Jan. 1, 2018, which is not an uncommon thing for the social media superstar. Only this time, it was for all the wrong reasons. According to New York magazine, the personality went viral with a video titled "We found a dead body in the Japanese Suicide Forest..." and it wasn't a gag.
Paul and his crew, who had been posting travel videos from a trip to Japan, decided to visit Aokigahara, which is nicknamed the "suicide forest" due to the high number of people who apparently choose to take their own lives there every year. When they happen upon "what appears to be dead body with the face blurred out," they proceed to film close ups of the body, make awkward jokes, and upload the video to Paul's YouTube channel, reported New York magazine.
After a tidal wave of outrage, including many calls for Paul to be removed from YouTube, he deleted the video, which he insisted he did not monetize. Paul issued an apology on Twitter, claiming that he shared the video hoping to "raise awareness for suicide and suicide prevention." He also said he learned the same valuable lesson as Peter Parker in 2002's Spider-Man: "I'm often reminded of how big of a reach I truly have & with great power comes great responsibility...for the first time in my life I'm regretful to say I handled that power incorrectly. It won't happen again."