Jane The Virgin's Justin Baldoni Welcomes Second Child With Wife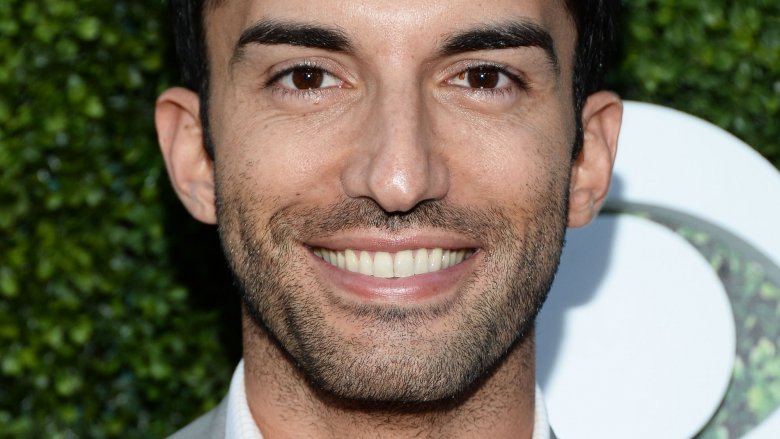 Getty Images
Congratulations to the actor!
People reports that Jane the Virgin star Justin Baldoni and his wife, Emily Baldoni, have welcomed their second child together, a baby boy they named Maxwell Roland-Samuel. The couple's son was born on Wednesday, Oct. 18, 2017, and he measured 21 ½ inches long and weighed 8 lbs. and 7 oz.
"Our little Maxwell Roland-Samuel Baldoni came into this world on Wednesday and showed us that it was possible for our hearts to double in size ... again," the pair, who are already parents to 2-year-old daughter Maiya, wrote on social media.
Justin and Emily continued, "We want to thank everyone for all the love and prayers. We are so grateful."
On Oct. 22, 2017, Justin, 33, shared a sweet black and white photo of his wife holding their newborn baby on Instagram. "HE. IS. HERE!" Justin wrote alongside the cute picture.
Emily also shared an adorable photo of her husband cradling Maxwell on her own Instagram page.
In May 2017, Justin and Emily, who've been married for four years, announced that they were expecting their second child with a video on YouTube, featuring the growing family surprising their family and friends with the big news. "With insane amounts of joy, gratitude (and yes, lets be real, a tiny bit of fear 😳😁)... Emily, Maiya and I are thrilled to announce that our little family is GROWING!!! WHOHOOOO!!!!!!!" Justin wrote on Instagram at the time, next to a clip of the video. "If you know me, then you know I LOVE surprises.. I mean, what can be better then making someone else smile? With so much darkness in the world, there's nothing like the announcement of brand new, pure and innocent life to bring joy to the hearts of the people we love so much. And whats the point of having a platform and being happy if you keep it all to yourself!? So with that, we hope this video makes you smile."
Congratulations to the Baldoni family!