Erika Jayne Just Got Slapped With Even More Legal Trouble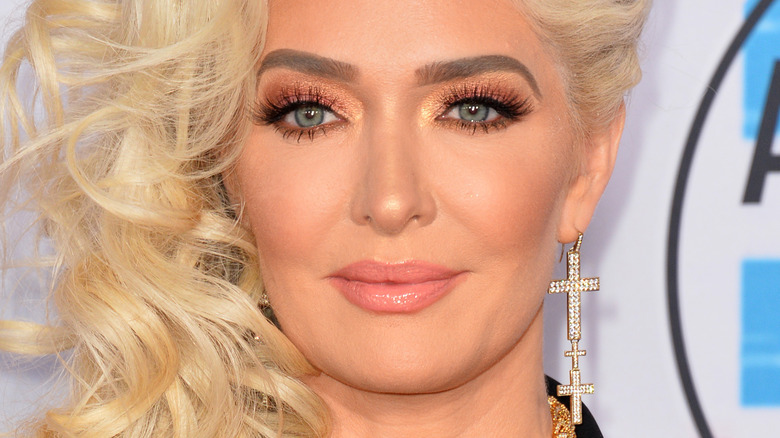 Featureflash Photo Agency/Shutterstock
"The Real Housewives of Beverly Hills" is the perfect place to turn for messy relationships, endless drama, and over-the-top glamour. Its eleventh season, however, was filled to the brim with another juicy storyline: lots and lots of litigation. As Vulture recaps, "RHOBH" mainstay Erika Jayne filed for divorce from her husband Tom Girardi in November 2020. Just one month later, the heartbreak was overshadowed by allegations that the divorce may be a scheme to protect the couple's money from impending legal trouble.
While Jayne denied the claims, the Los Angeles Times soon shared the news that Girardi's assets would be frozen, as he had misappropriated millions of dollars owed to his clients. To add insult to injury, Girardi was ultimately disbarred by the state of California, according to E! News.
And while Girardi ex-wife had mainly avoided the headlines, she may soon be the latest to lose money because of him. New court filings are pointing the finger at her, with suspicion that she may have known more about her husband's business than she let on.
Erika Jayne is facing a $55 million lawsuit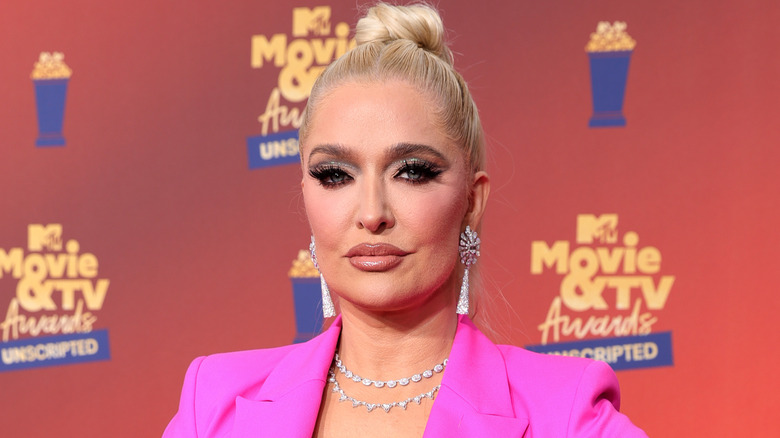 Emma McIntyre/Getty Images
Erika Jayne had previously been named in lawsuits alongside estranged husband Tom Girardi, which alleged that his wrongdoing was funding both of their lifestyles. As People reported in January, one plaintiff asked for Jayne to hand over her $750,000 gifted earrings, which had been secretly charged to a client's account. Still, Jayne and her legal team were long steadfast in controlling the narrative. "I am disturbed by everyone jumping to conclusions about Erika, who is innocent, and trying to blame her for the actions of others," said her lawyer, Evan C. Borges. "The trustee has no claim based on Erika innocently receiving a gift of earrings 15 years ago from her now-estranged and then-extraordinarily wealthy husband." 
Still, the victims of the scheme have not given up hope for retribution. According to Us Weekly, a new court filing claims, "Erika knew of the scheme, intended to participate in it and — critically — share in its profits." The doc further added that "Despite her public claims that she and Tom were spending their own money, financial records show that more than $25 million of her own expenses were paid by Girardi Keese [Girardi's firm] in furtherance of the Girardi Family Enterprise's illegal scheme." 
The lawsuit asks for $55 million in damages, but Jayne doesn't seem to be sweating it. The Daily Mail recently spotted her out for a spa treatment. Time will tell if her calm demeanor, like her husband's law firm, is a facade.