Report: Dr. Phil Hits Man With Car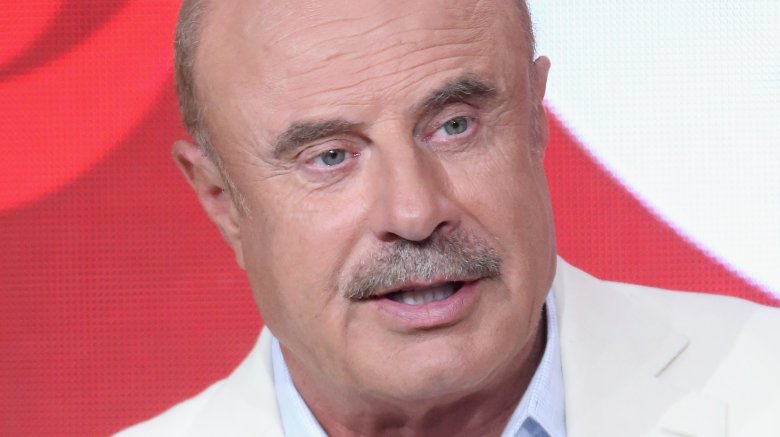 Getty Images
The TV therapist could be in big trouble.
TMZ reports that Dr. Phil (full name Phillip C. McGraw) was leaving a parking lot near Universal Studios on Friday, Oct. 20, 2017, when he accidentally hit a skateboarder with his car. According to the gossip rag, Phil had tried to pass a van, and, after maneuvering around the vehicle, he ran into the 20-something who was passing by on a crosswalk.
Phil, 67, then exited his car to check on the man, but the guy reportedly said he was fine. TMZ notes that the two shook hands, and then Phil left. However, a witness reportedly called the police after seeing the accident go down. When the authorities responded, the victim was allegedly in pain, complaining about his shoulder and leg. After paramedics examined him, he was told to visit the hospital. The skateboarder reportedly refused an ambulance ride, explaining that he'd go on his own.
Since then, the skateboarder, who's been identified as a bodybuilder named Terrence Bembury, has posted on Instagram, documenting his trip to the hospital and calling out Phil. "Thank Dr. Phil.. It felt amazing getting hit by your Mercedes," he wrote (via E! News). "Now I'm going on two days of missing work.. SmH. I meet with my Lawyer Monday.. This is a 100% winnable [case] since Dr PHIL ran a stop sign and was in the wrong lane of traffic."
Bembury continued, "Dr. Phil ran a stop sign and was in the wrong exiting lane while I was crossing in the cross walk, then shook my hand and took off, he never got out the car, checked too see if I was injured, didn't even ask for my name."
He added, "Cops told me he needed to stay until cops came and that he should of called himself, and the fact a shuttle driver stopped for me and he passed the driver and I even shouted and stuck my [hand] out, him being oblivious to all this means he either was on his phone or just straight hit me knowing my obvious presence and didn't care, either way he broke traffic laws which resulted in him hitting me."
Bembury's Instagram posts have since been deleted.
A spokesperson for Phil maintains that the TV star had spoken with Bembury after the accident to make sure he was okay (via E! News). The rep added, "If there are any outstanding questions from the LAPD, he will of course be glad to answer them and believes he was operating within the law."
According to TMZ, cops opened a traffic injury report and will be examining surveillance footage of the accident.