Harry Styles Groped During Hollywood Bowl Performance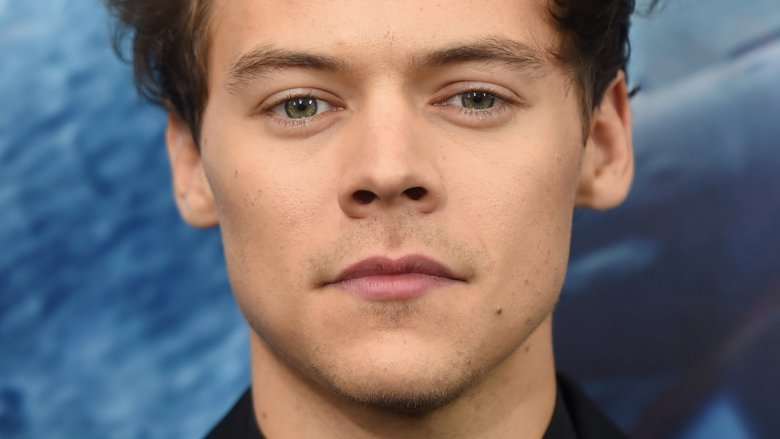 Getty Images
A fan of the "Sign of the Times" singer got way too handsy.
E! News reports that Harry Styles was groped during a performance at the Hollywood Bowl on Saturday, Oct. 21, 2017. In footage of the concert taken by a fan, Styles, 23, can be seen getting on his knees near the edge of the venue's stage, as he sings along to the music. There, one concertgoer appears to grope him, causing him to push away fans' hands, get up from the stage floor, and continue performing.
One concert attendee recounted the incident to Yahoo! Celebrity U.K. "Near the end of performing 'Kiwi,' like usual, Harry went to the very front of the stage to get the crowd extra excited. He got down onto his knees and was shaking his arms to the music with his eyes closed. A fan then reached out and touched his crotch. He very quickly got up and appeared to also shove their hand a little bit to remove them faster," the source said. "You can tell it freaked him out a little because as he continued performing, he avoided the section that fan was standing in."
Harry was touched inappropriately during kiwi, absolutely disgusting. #WeCanSurvive pic.twitter.com/kdo6nv1i2m

— JustLikeAna (@kiwisbaby28) October 22, 2017
After video of Styles' groping went viral on social media, fans took to Twitter to accuse that one touchy fan of sexual assault, causing "#RespectHarry" to trend.
"The fact that Harry; one of the kindest and most genuine people on this earth is getting disrespected at his OWN concerts," one Twitter user ranted.
"Harry is NOT a womaniser or a sexual object! Please respect him," another wrote. "He has a kind soul and doesn't deserve hate or any abuse #RespectHarry."
Styles was just one of the stars singing at the We Can Survive concert, which was orchestrated to promote breast cancer awareness. He has yet to publicly comment on the incident.