The Medical Event That Completely Changed Jennifer Lopez's Life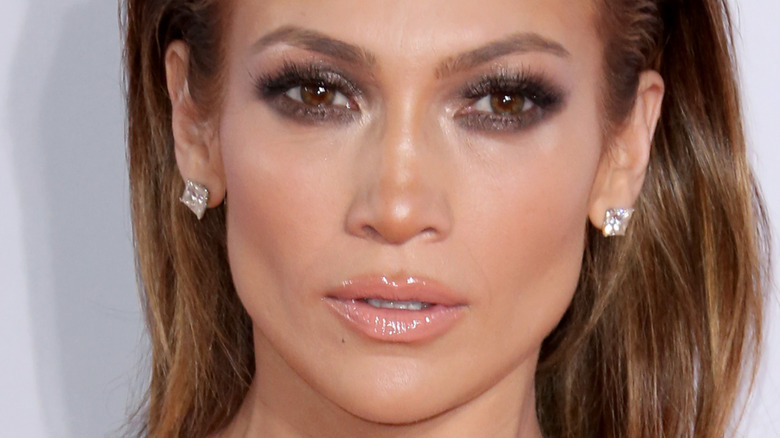 Kathy Hutchins/Shutterstock
Jennifer Lopez is one of the fittest stars in the game. The mom of two has made no secret of her dedication to hitting the gym day after day, proudly showing off all her hard work (including those insane abs!) on Instagram. She's also shared her diet and exercise routine with fans before, as well as plenty of videos on social media that show how she works out. "I don't deprive myself. But I've learned the importance of maintaining a healthy lifestyle," Lopez told People in 2015, revealing exactly what she eats in a day. "I always have healthy snacks like fruit and vegetables with me," she added.
As for how Lopez's exercises to keep herself fit and healthy, her trainer and life coach, Dodd Romero, told Us Weekly in 2019 that she likes to change things up when it comes to her workouts, but she'll usually go for 90 minutes at a time and tries to hit her whole body rather than just focusing on one area. Amongst her go-to moves in the gym? Lunges that turn into crunches, squats with a dumbbell that morph into hanging leg raises, leg presses with weights that transition into calf raises, leg extensions to leg curls with weight, and hip thrusts with weight into calf raises. Phew! We're tired just reading all that!
But there's an important reason she works out so consistently, as Lopez opened up about a tough time she experienced in her late 20s that changed everything.
Jennifer Lopez's panic attacks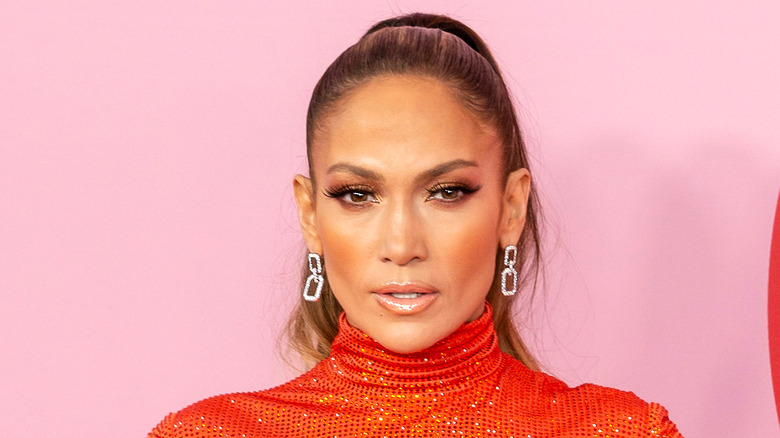 Ovidiu Hrubaru/Shutterstock
Jennifer Lopez got very candid about experiencing a serious panic attack in her On The JLo newsletter (via People), where she recalled hitting a wall in her late 20s. "I was sitting in a trailer, and all the work and the stress it brought with it, coupled with not enough sleep to recuperate mentally, caught up with me," Lopez said, sharing she'd only get around three to five hours sleep a night in her late 20s. Lopez felt like she was frozen and temporarily lost her ability to see or speak properly, so was rushed to the doctor. "I was so terrified I thought I was losing my mind," Lopez shared, revealing the doctor urged her to get seven to eight hours sleep a night, stop drinking caffeine, and work out religiously. "I realized how serious the consequences could be of ignoring what my body and mind needed to be healthy — and that's where my journey to wellness began," JLo said.
Lopez has been open about experiencing panic attacks before. She told W in 2016 that she experienced one early in her career after a stranger shouted her name in the street, which left her feeling like she couldn't go solo in public again. Then, in her book "True Love," she revealed another incident after splitting with Marc Anthony. "My heart was beating out of my chest, and I felt like I couldn't breathe. I became consumed with fear and anxiety," she shared.