Bad Signs In Ashton Kutcher And Mila Kunis' Marriage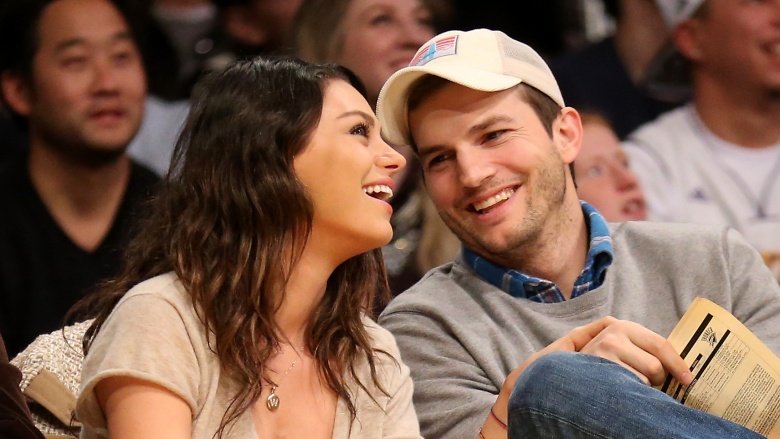 Getty Images
Ashton Kutcher and Mila Kunis were married in the summer of 2015. For the most part, things appear to be running pretty smoothly. But, as with every Hollywood relationship, the couple can't seem to stay out of the tabloids, as proven by Kutcher's recent trip to an allegedly shady massage parlor. Will this popular couple, who met while filming That '70s Show in the 1990s, actually make it to the finish line? Here are a few reasons they may not.
The rumors have already started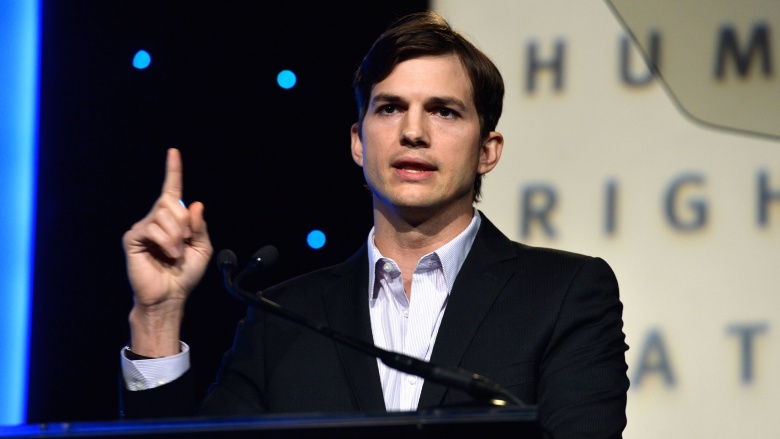 Getty Images
In December 2015, Ashton Kutcher was photographed leaving a Thai massage parlor in North Hollywood, Calif. That set off tabloid rags like The National Enquirer to do a little research on the parlor—if you can call it research, anyway. After an "undercover investigation" (ha), the Enquirer discovered that some of the massage therapists at the parlor "provide sexual releases." To be honest, that piece of evidence sounds way, way, way more incriminating for the Enquirer reporter than for Kutcher, who, let's be honest, was never actually accused of doing anything wrong. Still, given Kutcher's past, it's hard not to raise a brow or two. And speaking of which...
He's a known cheater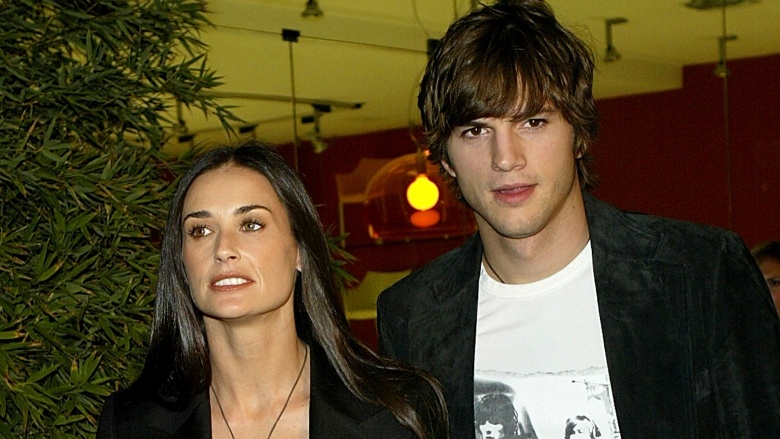 Getty Images
For years, many people looked past the extreme age difference between Kutcher and his former wife, Demi Moore, because they actually seemed, you know, totally in love. And then Kutcher's cheating scandal hit the tabloids in 2011. Midway through that year, Kutcher was accused of cheating on Moore with multiple women during their marriage. The most damning event allegedly occurred on the couple's sixth wedding anniversary in September, during which Kutcher was said to have hooked up with two women at the San Diego Hard Rock Hotel. Kutcher and Moore split a few weeks after the report hit Us Weekly. Divorce proceedings began the following year; however, the couple did not actually finalize the papers until about June 2013.
They started dating during Ashton's divorce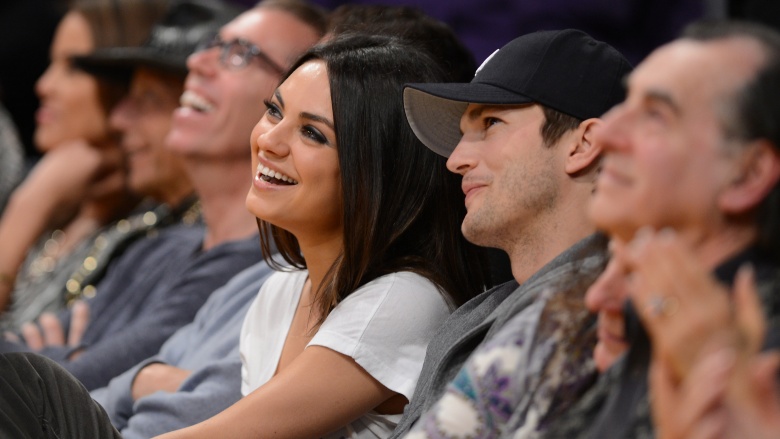 Getty Images
Kutcher allegedly started dating Kunis less than one year after splitting from Moore, and about one year before Kutcher and Moore's divorce papers were actually signed. Sure, Kutcher was separated by then; but starting a new relationship while you're still going through a messy and high-profile divorce isn't necessarily the most responsible thing in the world. Moore herself was said to have been "heartbroken" over Kutcher's rebound relationship, according to a 2012 report by Radar Online. Which, duh, of course she would have been. Between cheating scandals and jumping from one relationship to another, no one can tell Kunis the warning signs weren't there.
Mila was on the rebound, too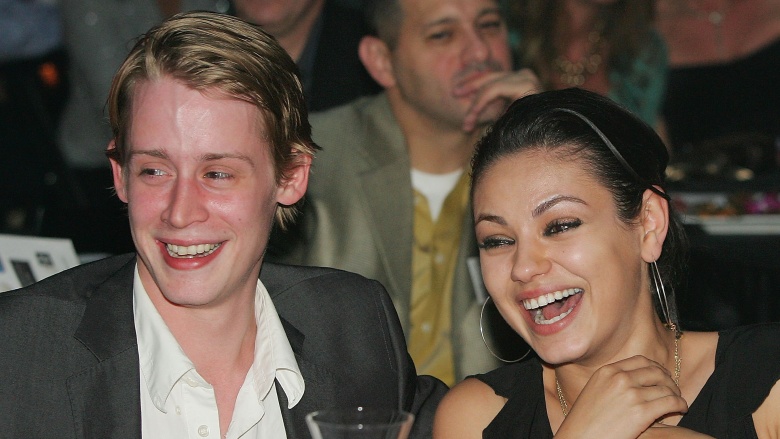 Getty Images
To be fair, though, Kunis was also reeling from the end of a long relationship by the time she and Kutcher started dating in 2012. Just a few years before, she had ended her eight-year stint with Macaulay Culkin, aka the kid from the Home Alone movies. The couple quietly parted ways at the end of December 2010, though news of their split did not actually hit the tabloids until early 2011. "The split was amicable, and they remain close friends," a rep for Kunis told the NY Post at the time. Incidentally, Kunis seemed pretty sour on the idea of marriage during her relationship with Culkin. "Not to say that I don't believe in it, but it's just not something that's important to me," she told Marie Claire in 2009.
Clearly, her tune has changed, which could be a sign that Kutcher is actually the perfect dude for her. And yet...
Their relationship moved really, really fast
Getty Images
Relationships at Hollywood have a tendency to move really, really fast. So, in a way, no one should actually be surprised by how quickly Kutcher and Kunis moved on from Moore and Culkin, respectively. Still, it's been a bit alarming to see just how much has actually occurred in the last few years. In February 2014, People confirmed that Kutcher and Kunis were engaged to be married. The following month, People confirmed the couple was pregnant with their first child, daughter Wyatt. Kutcher and Kunis finally said "I do" over Fourth of July weekend in 2015. Now that the dust has settled, all eyes will on their every move.
They're very, very busy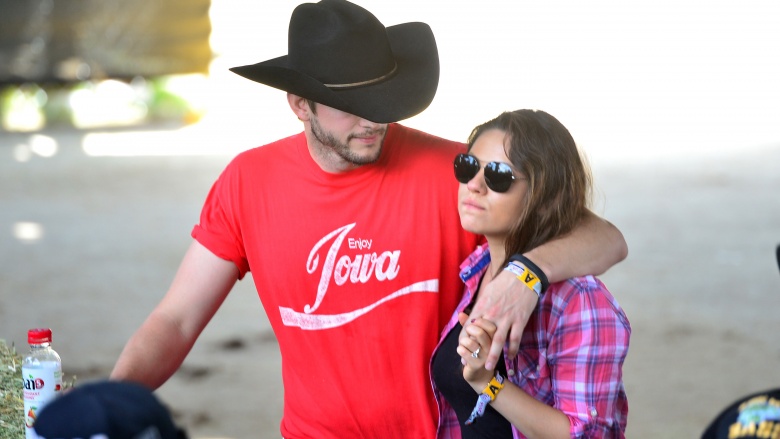 Getty Images
One of the most important rules in any relationship is making sure you dedicate enough time to spend with your significant other. That can prove especially difficult when you have the kind of busy and demanding schedules that Kutcher and Kunis face every day. Kutcher is already promoting his new Netflix series, The Ranch; Kunis was reported to have gone back to work immediately following the couple's July honeymoon. In fact, Life & Style reported that the couple's workload has already begun to take its toll on their relationship. "Ashton is out at meetings many nights of the week," a source told the magazine (via Hollywood Life). "Mila's champing at the bit to get back to work and more creative stimulation. Mila loves her daughter but she feels isolated after being home for so long." Subsequent fights allegedly broke out after Kunis landed new gigs and Kutcher got mad. We say allegedly, because, hello, it's Life & Style. Still, juggling two careers, a baby, and rumors of a second pregnancy is more than most couples could handle. Here's hoping they can do it.