Anna Faris Reveals She Was Sexually Harassed By A Film Director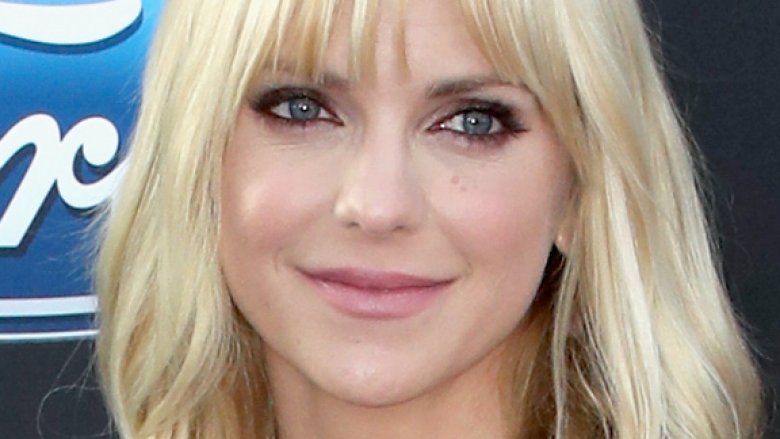 Getty Images
Anna Faris is breaking her silence on sexual harassment in the entertainment industry.
During an episode of her Unqualified podcast released on Tuesday, Oct. 24, 2017, the Mom star opened up about an incident she experienced on set when a director of an unnamed movie touched her inappropriately. "I was doing a scene where I was on a ladder and I was supposed to be taking books off a shelf and he slapped my a** in front of the crew so hard," she began (via Entertainment Tonight). "And all I could do was giggle."
"I remember looking around and I remember seeing the crew members being like, 'Wait, what are you going to do about that? That seemed weird,'" Faris continued. "And that's how I dismissed it. I was like, 'Well, this isn't a thing. Like, it's not that big of a deal. Buck up, Faris. Like, just giggle.' But it made me feel small. He wouldn't have done that to the lead male."
As the House Bunny star admitted to her guest, Ballers actress Arielle Kebbel, she didn't know how else to react. "If we were to do anything else, we'd be labeled a b**ch or difficult," she said, adding that she believes women are "conditioned to giggle" during this kind of situation. "That would be the best of circumstances. I guess what I do is I laugh. It puts everyone at ease. That's the defense mode you go into."
The actress then recalled that the director told her agent she was hired, in part, because she "had great legs," which Faris admitted, "sort of informed my whole experience with that whole project." As she went on, "I don't think the male lead got hired because he had great legs. Therefore I felt like I'm hired because of these elements — not because of [talent]."
Faris, who recently separated from husband Chris Pratt, is the latest celebrity to speak out on sexual assault and harassment in the wake of Harvey Weinstein's ongoing scandal. Over the last few weeks, the film producer has been accused by dozens of actresses of sexual misconduct, including rape. A number of celebrities have since condemned the disgraced Hollywood exec's behavior.