Terry Richardson Reportedly Banned From Conde Nast Magazines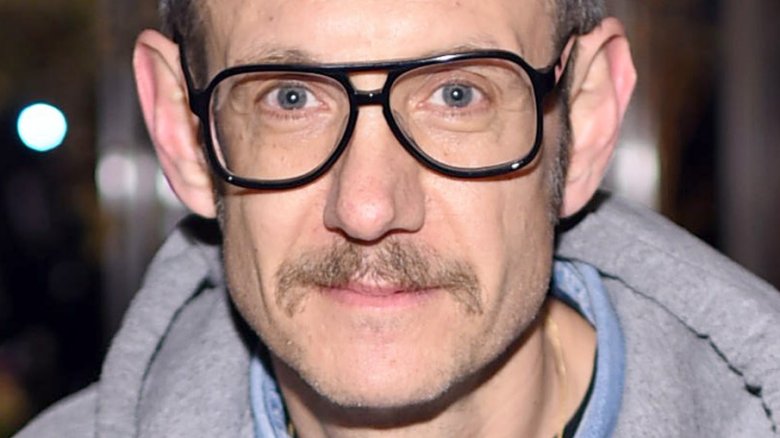 Getty Images
The famous fashion photographer won't be working with a number of big name publications anymore.
The Telegraph reports that Terry Richardson has been banned from Condé Nast International publications, meaning that his work will no longer be used in popular magazines like Vogue, GQ, Glamour, and Vanity Fair. According to the paper, an email was sent out to Condé Nast International top dogs from Executive Vice President James Woolhouse on Monday, Oct. 23, 2017, stating that all photos commissioned from Richardson that had not yet been published should be "killed or substituted with other material."
The email reportedly came just one day after an article was published by The Sunday Times that asked why, in light of Hollywood's recent exposure of sexual harassment in the industry, Richardson was still being "feted by fashionistas."
The article went on to describe Richardson's alleged history of sexual harassment, claiming that the photographer is being called "the 'Harvey Weinstein of fashion' after a string of allegations by models" (via People). Richardson, who's known for his risqué shoots with big stars like Kate Moss and Kim Kardashian, has since addressed the paper's assertions. A rep for the photographer said, "Terry is disappointed to hear about this email especially because he has previously addressed these old stories. He is an artist who has been known for his sexually explicit work so many of his professional interactions with subjects were sexual and explicit in nature but all of the subjects of his work participated consensually."
Richardson, 52, was previously accused of sexual assault by a stylist in 2014. That same year, another woman claimed that he'd once told her he'd photograph her in exchange for sex. At the time, Richardson responded to the allegations with a post on the Huffington Post, stating that all accusations made against him were "nothing more than an emotionally-charged witch hunt."
A source told People that the United States edition of Vogue magazine has not worked with Richardson in nearly eight years.
While we wait to learn more about the controversy surrounding Richardson, read all about disgraced movie producer Harvey Weinstein, who's facing accusations of sexual harassment, sexual assault, and rape.